Zoo Garden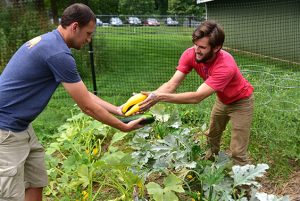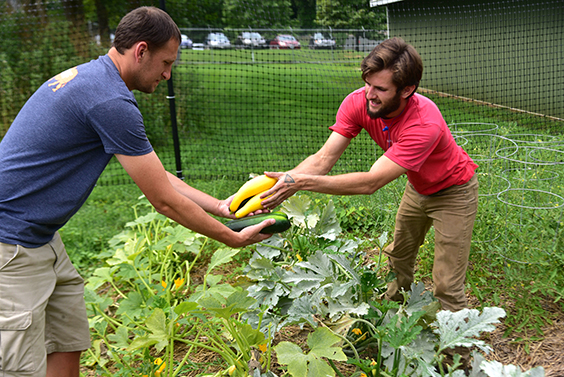 The Zoo's sustainability program is growing, quite literally, in the Commissary Department. With so many mouths to feed here at the Zoo, our grocery list is a long one. That's where the Zoo's garden comes in. Growing food for the animals helps to offset some of the cost and environmental impact of retail purchases.
---
Composting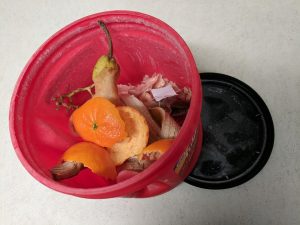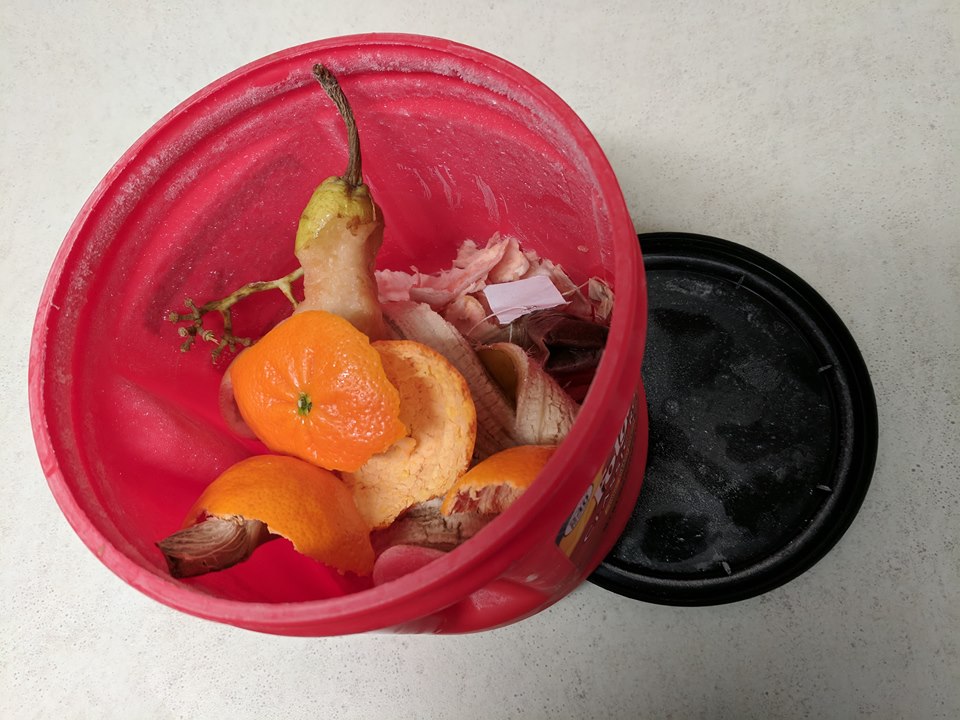 The Maryland Zoo works hard to collect and compost leftover food waste and other organic materials that can be added to soil to help plants grow in the Zoo's garden. This effort keeps these biodegradable materials out of landfills and back in the ground to enrich our animals' organically grown food.
It's not just food scraps and coffee grounds that are being composted across campus, but fire ashes as well! Each month Public Programs hosts a Zoo Snooze where participants gather around a firepit (filled with wood provided by Horticulture) to learn about conservation under the stars. Once the fire has died down and cooled off, the leftover ash is collected and composted! This wood ash helps to maintain the neutral condition of the compost.
---
Cell Phone Recycling
Recycle old handheld electronics and their chargers at the Zoo! Many cell phones and other electronic devices contain minerals extracted from dangerous and destructive mining practices that directly affect chimpanzees, gorillas, okapi, elephants, and other wildlife from the Congo Basin of Africa. Recovering these minerals from used devices lessens the demand and impacts from mineral mining prevents further wildlife habitat destruction.
---
Monterey Bay Aquarium Seafood Watch
The Maryland Zoo partners with Seafood Watch as a way to further our efforts to conserve African Penguins. The Seafood Watch program guides consumers in making seafood choices that have the smallest negative impact on the environment through their printed guide and website. Overfishing is a serious issue that causes wild penguins to have to compete more, swim further and wait longer to find food, which puts their survival at risk. As a Seafood Watch partner, we can empower our visitors to make choices in their own lives that protect African penguins in the wild.
---
WOULD YOU LIKE TO SUPPORT OUR EFFORTS?
The Maryland Zoo in Baltimore is a 501(c)3 non-profit organization which relies in large part on the generous contributions from people like you who care about our critical wildlife conservation efforts. These efforts would not be possible without your support. To make a tax-deductible, secure online donation to the Zoo, please click the button below.