The Story of the Zoo
The Maryland Zoo, formerly known as the Baltimore Zoo, was created by an act of the Maryland state legislature on April 7, 1876. The name change occurred in 2004. The Maryland Zoo is the third oldest zoo in the country, behind Philadelphia (1873) and Cincinnati (1874). Its origins in Druid Hill Park date to the early 1860s, well before its formal founding, when the Park Superintendent first began caring for a small collection of animals donated by City residents.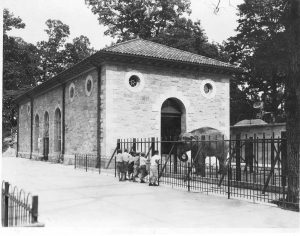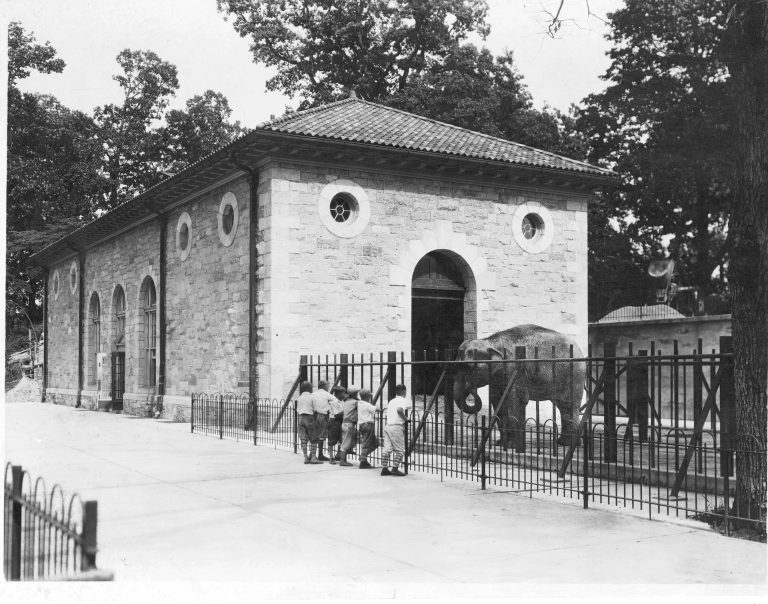 The Zoo's 135-plus acre property in Druid Hill Park is owned by the City of Baltimore and leased to the State of Maryland. The Maryland Zoological Society, established in 1967, operates the Zoo under a lease agreement with the state. The Zoological Society assumed full management of the Zoo from the City's Division of Parks and Recreation in 1984.
The Zoo's stated mission is to "engage people with the wonder of the living world" and to "inspire and educate people to join with it in the active support and conservation of wild life and wild places." Currently, the Zoo's animal collection includes birds, mammals, amphibians, and reptiles representing 130 species. There are 4 main areas at the Zoo for people to visit, all featuring naturalistic exhibits evocative of animals' native habitats. They are Penguin Coast, Polar Bear Watch, Maryland Wilderness, and African Journey.
Penguin Coast, the Zoo's state-of-the-art exhibit for African penguins and other seabirds, opened in 2015 and received the AZA 2016 Award for Exhibit Design. The Zoo is home to more than 80 African penguins and maintains the largest and most successful African penguin breeding colony in North America. African penguins also represent one of the Zoo's Signature Animal Programs (SAPs) for wildlife conservation work.
Polar Bear Watch features polar bears, grizzly bears, and other animals found in or near the Arctic. The exhibit includes an authentic Tundra Buggy® from which visitors can watch polar bears on one side and grizzlies on the other.
A trek through Maryland Wilderness, an award-winning Children's Zoo, allows visitors to appreciate the beauty of local wilderness and encounter fascinating native species. Along the way, they pass through bog, marsh, mountain stream, cave, woods, and meadow before ending up in the Farmyard.
In 2019, the Zoo completed a historic renovation and expansion of the lion, giraffe, and elephant habitats in African Journey, marking a stunning transformation of its largest exhibit area. Throughout African Journey, visitors can see species native to the vast and varied continent of Africa, including some of the world's most iconic animals.