Eat and drink at the Zoo!
Food and refreshment services are provided by Service Systems Associates (SSA) throughout the Zoo. Vending machines are also provided in several locations throughout the Zoo. A portion of all sales directly benefits the Maryland Zoo's conservation and education programs.
Click on a section below to see more:
Whistle Stop Grille & Sidetrack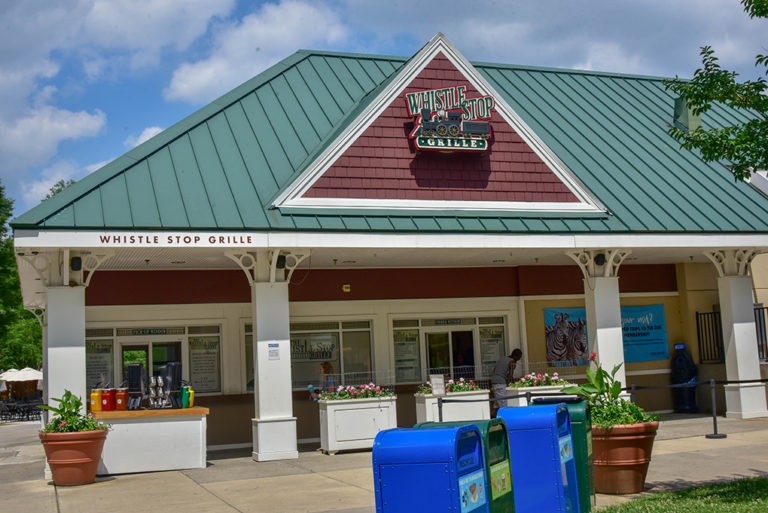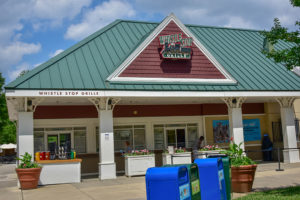 Choose from a wild array of traditional fare including griddle smashed hamburgers, hot dogs, and hand-dipped chicken tenders at the Whistle Stop Grille. Healthier selections include salads and wraps. Sidetrack is the spot to stop if you are craving soft serve or hand scooped ice cream. Whistle Stop Grille & Sidetrack are located in Zoo Central's food court.
Bait Shack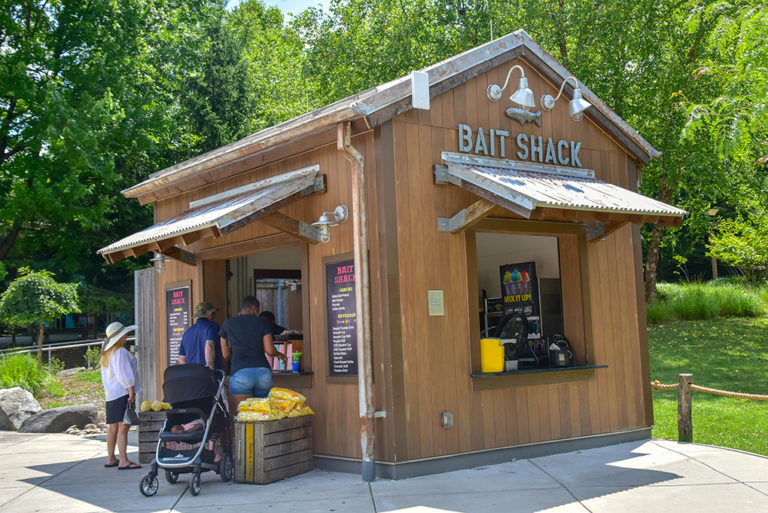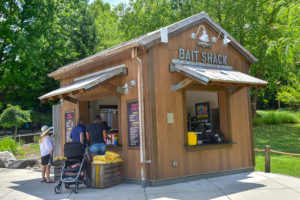 Try out our Bavarian soft pretzels with cheese or enjoy a cool ICEE. Bait Shack is located next to Penguin Coast. (Open seasonally)
Oasis Café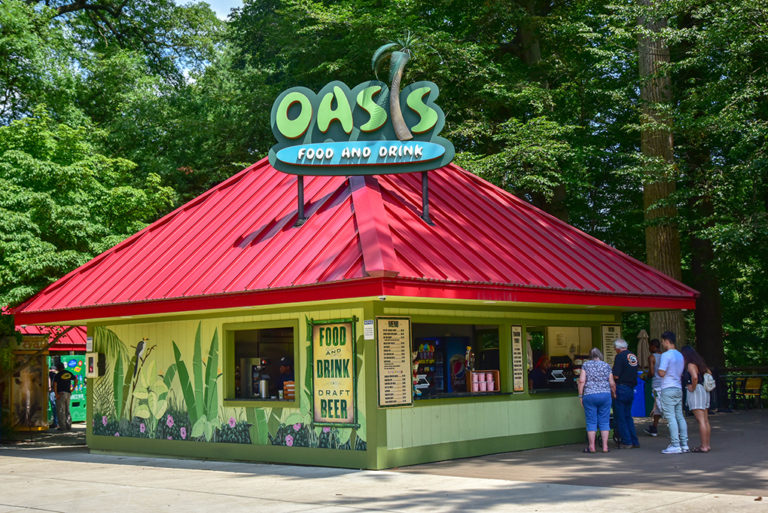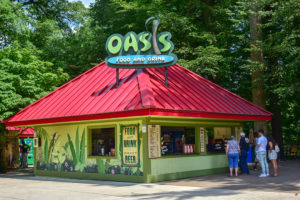 Sit out on our spacious deck, rest up and treat yourself to a soft pretzel or sip a draft beer. Oasis Café is located next to Elephant Overlook. (Open seasonally)
Dippin' Dots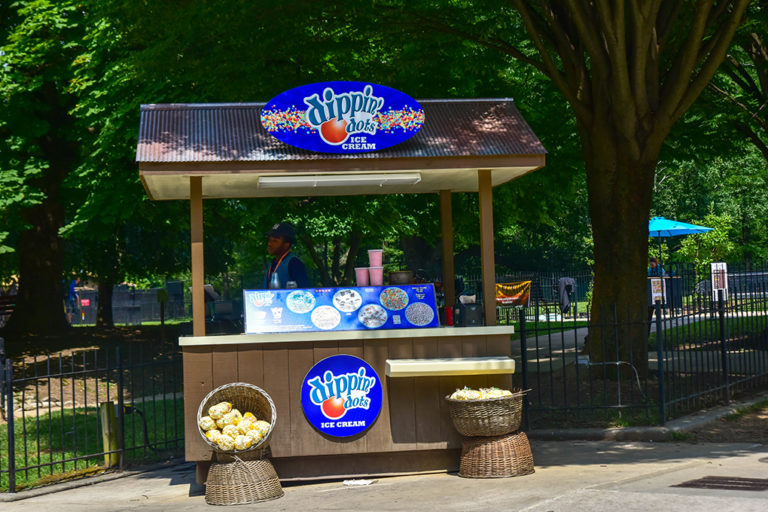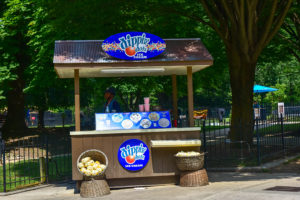 Go crazy over the coolest ice cream around. The Dippin' dots is located in Zoo central near Penguin Coast. (Open seasonally)
These menus are a sampling of complete items available and are subject to change. Please Note: Whistle Stop Grille is the only food area available during the winter months and wait times may be slightly longer due to limited staff. Guests are always welcome to bring their own meals and use Zoo picnic areas.