Become a Member
Enjoy unlimited visits and savings all year long. A year's worth of FREE visits awaits. Membership is your chance to support the Maryland Zoo and access exclusive deals, discounts and member-only events. A basic membership pays for itself in just two visits and includes a herd of special Zoo offers. All memberships levels include free unlimited Zoo visits for one year PLUS exclusive member benefits.
1 Adult
1 Adult + 1 Guest
2 Adults + 4 Children
2 Adults + 4 Children + 1 Guest
2 Adults + 6 Children + 2 Guests + 2 One-time use tickets
---
Members can ZooMORE! For $20 per person, you can now add unlimited train & carousel rides* to your membership for a full year!
* Membership card must be present to take advantage of benefits. ZooMORE passes are valid through the time of current membership and must be renewed when renewing membership.
---
Digital Membership Cards
The Maryland Zoo is excited to include digital membership cards as a complimentary benefit to your Zoo membership. Digital cards are a faster and greener way to deliver your membership benefits. Digital cards can be downloaded to your smartphone via Apple Wallet or Google Wallet Passes. Once downloaded your membership card can be easily accessed anytime you need it. It's also a great way for you to support the conservation and sustainable efforts of the Zoo too! Thank you for going digital!
---
Special Discounts
10% off any membership for seniors (65+)*
15% off any membership for active-duty military (with valid ID)*
15% off any membership for employees of active corporate members (with valid ID)
50% off individual or companion memberships for college students (with valid ID)*
*Discounts only available when purchasing at the Zoo's main gate
---
If you prefer to mail your membership: Use the print at home membership form.
Memberships also make great gifts! Purchasing a gift membership online is easy. Simply select the NEW gift option at checkout and complete the information for the gift recipient. If you prefer, you can also download the gift membership form.
---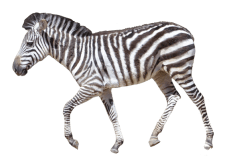 Have a Question?
Please contact our Membership Office at 443-552-5281 or membership@marylandzoo.org and a Membership Agent will be happy to assist you.
---
Please Note
Children included in memberships must be unmarried, 21 years of age or younger, and accompany a named member of the Zoo.
A named card holder must be present to use membership privileges at the Zoo.
Memberships are non-refundable, non-transferrable and may not be shared between households.
Must present valid ID.
The Zoo is a nonprofit organization.