Parking
Free accessible parking is available to the left of our front gate on a first-come, first-served basis.
---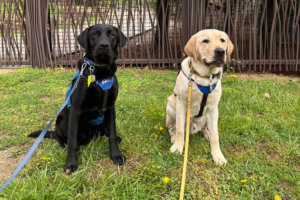 Service Animals
The Maryland Zoo welcomes guests with disabilities who use service animals as determined by the Americans with Disability Act. No other animals are permitted on any Zoo grounds including the parking lots. Please review our Service Animal Guide below for more detailed information.
---
Restrooms
Restrooms are accessible, equipped with changing stations, and available in several locations throughout the Zoo. Family restrooms are located near the Whistle Stop Grille and inside Penguin Education Center.
View restrooms on our interactive map
---
Mobility Assistance
Transportation Services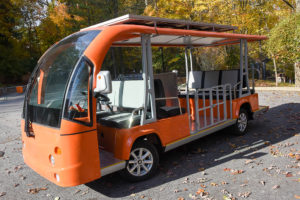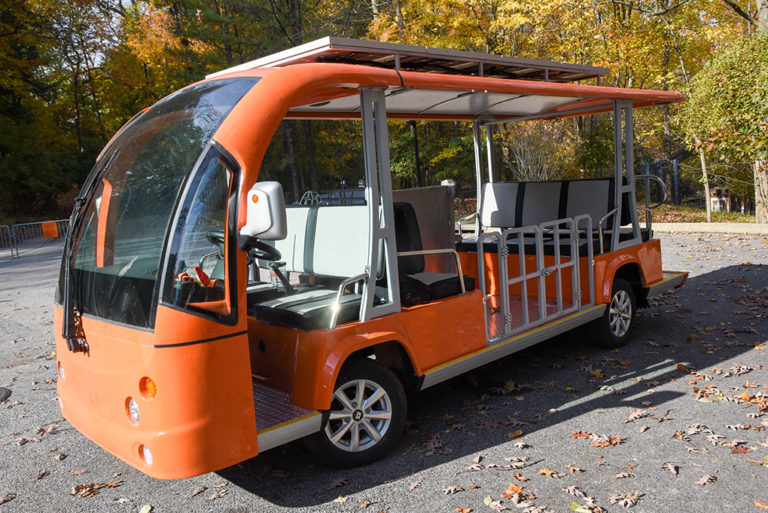 The Zoo has two 11-passenger ADA compliant shuttles and one 14-passenger shuttle providing Zoo visitors a quick, clean ride along Buffalo Yard Road into Zoo Central. Guests looking to ride the electric shuttles can board at Eagle Gate near Celebration Hill for inbound rides and next to Naturalist Lodge for return trips.
Wheelchair & Stroller Rental*
Manual wheelchairs and strollers are available for rent just inside the main entrance to the Zoo, near the Wild Things Gift Shop. See prices below:
Single child stroller – $6
Double child stroller – $9

Manual w

heelchair – $9
*All rentals are first come, first serve
Other Power-Driven Mobility Devices (OPDMDs)
The Zoo accommodates the use of some OPDMDs, which are vehicles that are not wheelchairs, but rather are electric devices designed primarily for use by individuals with mobility limitations. Please be aware that the Maryland Zoo is located in Druid Hill Park and our topography is of a park setting. We ask that you use caution as you move around the Zoo on your device to ensure your safety and the safety of others and to stay on visitor paths.
In the interest of maintaining a safe and pedestrian-friendly environment while at the same time ensuring that everyone has a positive experience at the Zoo, it is prohibited to operate a mobility device at a speed significantly greater than the flow of the surrounding pedestrian traffic. Devices must operate in turtle mode, if available on the device, and must not weave in and out of pedestrian traffic. It is also prohibited to consume alcoholic beverages while operating the device.
Animal Wellbeing
There are some areas in the Zoo where different motions and speeds from pedestrians could cause a flight response or a heightened prey drive to some animals that could be harmful to their wellbeing. In these sections of the Zoo, OPDMDs are prohibited due to animal concerns. In addition, to the extent that your device was to upset the animals in their habitats, you should remove your device from that habitat area immediately. We ask that you do not enter the following areas with the device:
Goat Corral which is located in the Farmyard

The Giraffe Feeding Station located in the African Journey

The Giraffe House located in the African Journey

Aviaries located in the Maryland Wilderness and African Journey
Acceptable OPDMDs
Permitted mobility devices include the following:
Electric OPDMDs and other single-seat electric scooters with three or more wheels that cannot exceed more than 5 miles per hour. OPDMDs may be used by one person at a time.

Segways® with a steering handle or bar are permitted but must operate only in "turtle" mode. Segways® devices are not permitted inside the Waterfowl pavilion event space area.

OPDMDs greater than 36 inches in width are not recommended as some doorways are constructed at the standard width of 36 inches.
Prohibited OPDMDs
Prohibited OPDMDs include the following:
Any device that has or should have a registered license plate

Any device that has only one wheel

Any device that has two tandem wheels (e.g. two-wheeled electric or motorized scooters)

Any device that has been structurally or mechanically altered

Any gas powered vehicle

All Hoverboards or any Segways® without a steering handle or bar

Any golf carts or similar type vehicle
Notwithstanding the above list, for safety reasons we reserve the right to inspect any mobility device to determine if it is safe to operate at the Zoo. We consider various factors, included but not limited to the following: the type, size, weight, dimensions, stability, and speed of the device. Bicycles, trikes, and razor scooters are not permitted. For additional information or questions, please contact mail@marylandzoo.org or call 410-396-7102.
---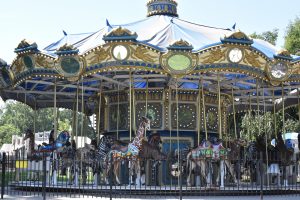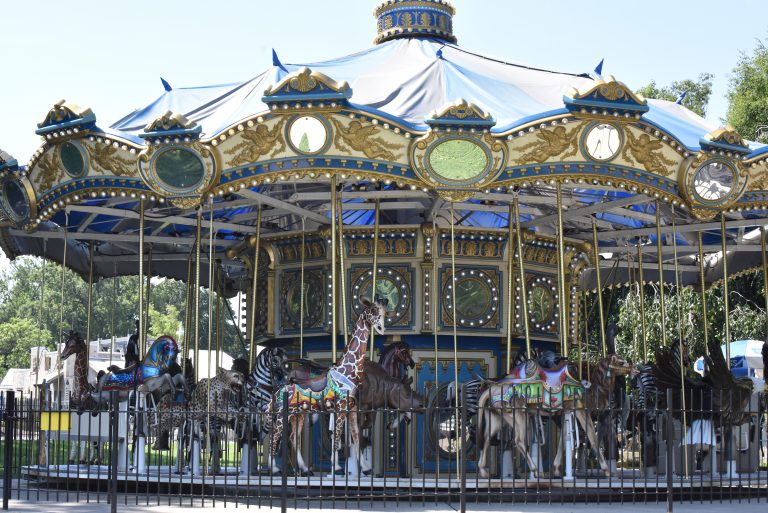 Rides & Attractions
Our rides and attractions are all wheelchair accessible.
---
Sensory Sensitivity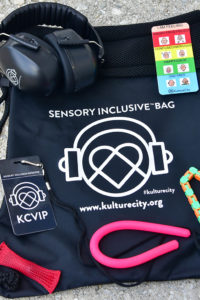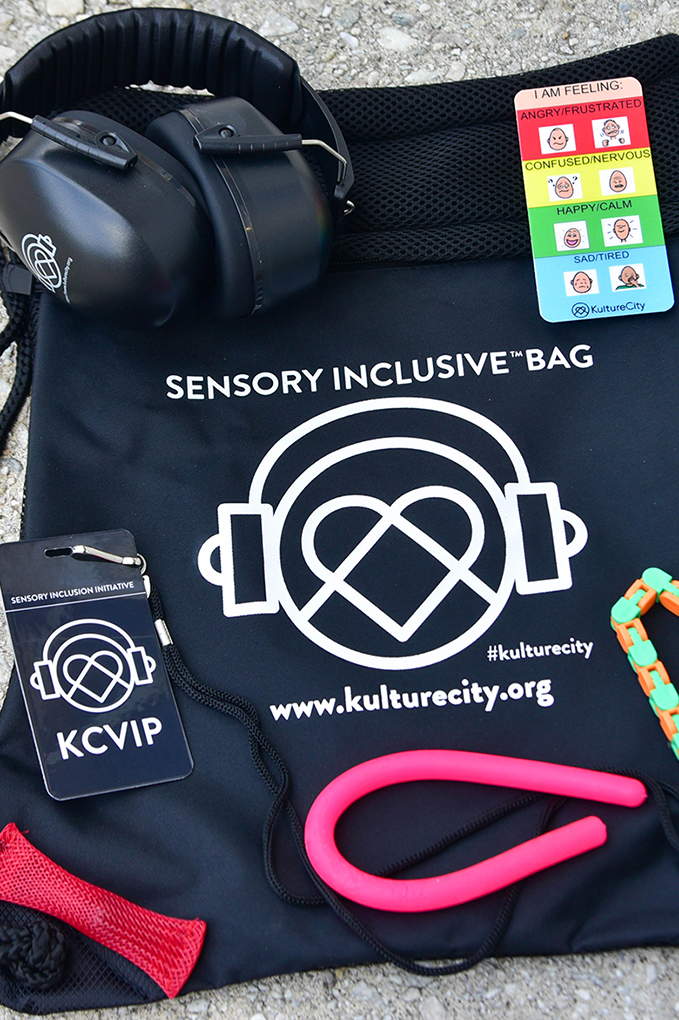 The Maryland Zoo is pleased to be a KultureCity sensory inclusive certified venue since 2019. KultureCity is a nationally recognized nonprofit that provides sensory inclusion training and tools to venues and large-scale events.
Sensory Bags are available upon entry at the Main Gate. They include noise-reducing headphones, fidget toys, and non-verbal cue cards.

Visit the KultureCity App to view the Zoo's social story. The app can be downloaded here:
---
First Aid
First Aid is provided by Zoo Security. If you require assistance, please ask a Zoo employee to notify Security or contact 410-396-7102.