Take your love of the Zoo on the road!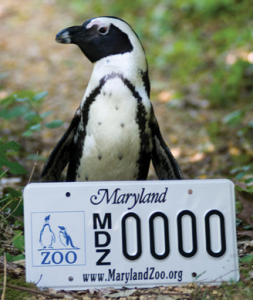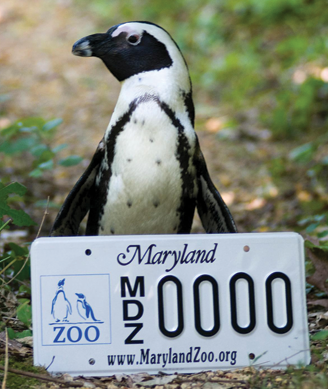 Now you can take your love of the Zoo wherever you go. Step up to the 'plate' and show your support of wildlife, education and conservation with a Maryland Zoo license plate. Plates are available for a one-time donation of just $25.* This minimum donation goes a long way to supporting the Zoo (depending on how many miles you drive)! And if you're one of our most 'driven' supporters we encourage you to donate more.
Contact the Development Office (details below) to make your contribution and get your plate. Once we've received your contribution, we'll send you a form to submit directly to the MVA in order to finalize the process. The MVA will then mail your plate directly to you!
---
Motorcycle Plates
Zoo license plates for motorcycles are currently unavailable. Please let us know at licenseplates@marylandzoo.org if you would like to purchase one in the future, and we will add you to our interest list for this item.
---
Questions? Contact the Development Office at development@marylandzoo.org or call 443.552.5293. *Please note that an additional one-time processing fee of $25 will be charged by the MVA.