Silver Spring, Maryland (September 26, 2017) — The Association of Zoos and Aquariums (AZA) announced that The Maryland Zoo in Baltimore has been recognized with AZA's 2017 Volunteer Engagement Award for the Zoo's innovation in The Maryland Zoo in Baltimore: 141-derful years as an urban oasis.
The AZA Volunteer Engagement Award recognizes outstanding achievement in volunteer program development and engaging volunteers in the overall mission and operation of the organization.
"AZA and AZA-accredited zoos and aquariums value immensely the tens of thousands of dedicated, passionate volunteers whose hard work helps us achieve our mission. This award recognizes The Maryland Zoo for its volunteer engagement program which promotes meaningful experiences throughout the zoo and inspires a new community of conservationists," said AZA President and CEO Dan Ashe.
In 1876, the Maryland General Assembly authorized a zoological collection in the newly-developed Druid Hill Park, creating a much-needed green oasis in the heart of a crowded industrial city. 141 years later, The Maryland Zoo in Baltimore still provides a unique opportunity for people of all ages and backgrounds to connect with the wonders of nature.
In 2016, 1,067 dedicated individuals volunteered for the Zoo, contributing 39,162 hours, according to The Maryland Zoo. Volunteers of all ages and abilities participate in education, campus maintenance, animal care, special events, and guest services. The zoo's program has grown by 34% over the last decade, reflecting the increasing commitment of Maryland residents to the mission of the Zoo.
"The Maryland Zoo is not only a wildlife conservation organization settled amongst a beautiful green space in the middle of Baltimore City, but it is also an educational and cultural asset for the city and for the state of Maryland," said Don Hutchinson, Maryland Zoo president and CEO. "The Zoo would be none of these things without its tremendously positive and dedicated corps of volunteers, affectionately known on campus as 'red shirts.' Volunteers contribute in countless ways to every aspect of our business and they help create the friendly, approachable, personable environment for which The Maryland Zoo is known."
---
About AZA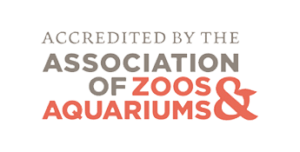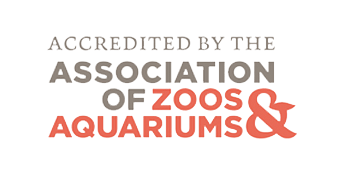 Founded in 1924, the Association of Zoos and Aquariums is a nonprofit organization dedicated to the advancement of zoos and aquariums in the areas of conservation, animal welfare, education, science, and recreation. AZA is the accrediting body for the top zoos and aquariums in the United States and seven other countries. Look for the AZA accreditation logo whenever you visit a zoo or aquarium as your assurance that you are supporting a facility dedicated to providing excellent care for animals, a great experience for you, and a better future for all living things. The AZA is a leader in saving species and your link to helping animals all over the world. To learn more, visit www.aza.org.