— Popular events and festivals offer something for kids and adults —
BALTIMORE, MD – The Maryland Zoo has announced its major event schedule for 2023. Guests of all ages can experience animals, learn about conservation, or just have a great time in a one-of-a-kind atmosphere.
In-person events for kids and adults include: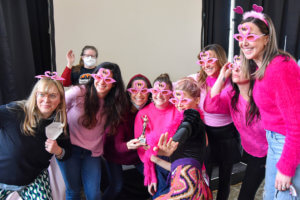 Galentines – guests can mingle (or "flamingle") at this flamingo-themed brunch event for adults on Sunday February 12 and 19. It features bottomless mimosas, signature cocktails, excellent food, drag performers, an adult ball pit, friendship bracelet making, Charm City Trivia and admission to the Zoo;
Breakfast with the Animals, presented by Constellation – each month, beginning in May, guests can dine near their favorite animals while learning all about them from Zoo keepers. Featured animals include chimpanzees, penguins, lions, otters, grizzly bears, and giraffes;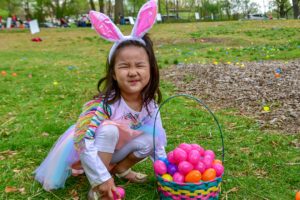 Bunny Bonanzoo, presented by Mary Sue Candies – one of the most egg-citing events of the year is back on Friday April 7 and Saturday April 8, from 10 am to 4 pm. This annual family tradition features games, activities, crafts, live entertainment, and non-stop egg hunts;
NEW EVENT Adult Prom – For the first time ever, the Zoo will be hosting an adult prom with animal ambassadors, spiked punch, a DJ, cheesy prom photos, and more. You won't want to miss the chance to dress up and cut a rug with your friends, this time without a curfew. Saturday, April 29, from 7 to 11pm;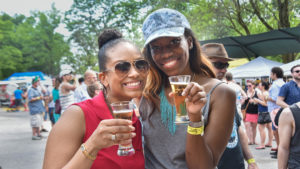 Brew at the Zoo, presented by M&T Bank – one of the region's largest craft beer festivals is back on Memorial Day weekend (May 27 and 28). Celebrate the start of summer with unlimited beer and wine sampling, amazing food, and live bands;
Wine in the Wilderness – this evening wine sampling event on June 24 enables guests to sip and stroll in the Zoo's one-of-a-kind atmosphere;
Zoo Bop – a special day of live music and fun just for families with young children;
Zoo BOO! – a family-friendly Halloween celebration with safe trick-or-treating, costume contests, games, live entertainment, and animal visits;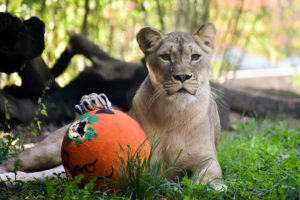 OktoBEARfest – on October 21, break out your lederhosen for OktoBEARfest. Now in its eleventh year, this fall beer festival features live music, unlimited sampling of more than fifty seasonal beers, local food vendors, craft artisans, and special encounters with the Zoo's animal ambassadors. Tickets for the event are expected to sell out.