See the Zoo like never before, virtually!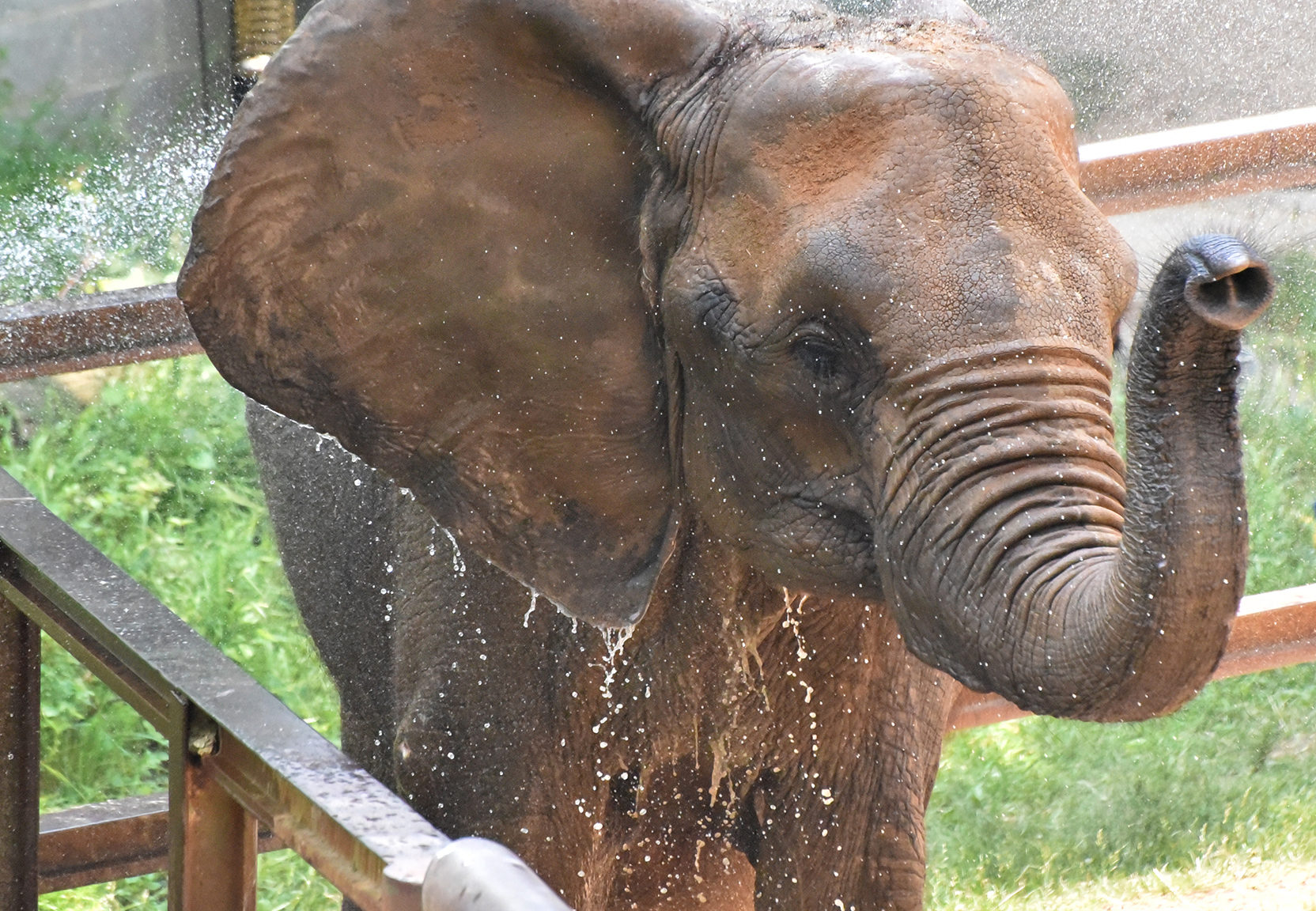 Have you ever wanted to venture inside the world of our African elephants and learn firsthand from their animal care team? Our dedicated Elephant care staff will help you discover these secrets and more as part of a special virtual tour behind-the-scenes at the Maryland Zoo!
"The Behind the Scenes Virtual Tour yesterday was amazing! I cannot s

ay enough good things about this experience. Even though we all miss seeing our zoo family in person, it was incredible to be able to see close-ups of Felix's ears and feet. Becca and Steve shared an incredible amount of information about Felix, the new elephant facilities, training, and elephant health. Felix of course stole the show – so beautiful and calm demonstrating so much of her repertoire. Thank you to everyone who made this experience possible!" – Kate E., Tour Participant
TOUR INFORMATION
Join us on a virtual tour of our newly renovated African elephant barn, ask questions LIVE about the animals, the care they receive, conservation efforts, and more!
Tour Times
Thursdays at 2 pm
Saturdays at 11:30 am
Tour Length
Tour Price
$49 per device
Group Size
8 Zoom participants
Ticket Information
Must be purchased online, in advance. Must be 18 years or older to purchase virtual tour tickets.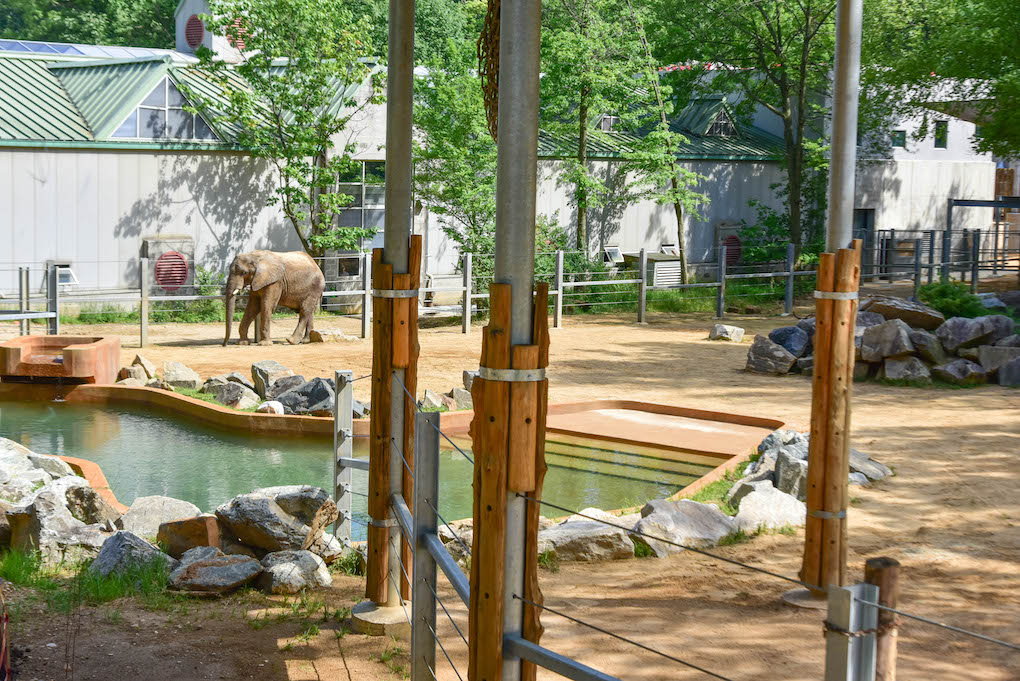 Important Tour Guidelines & Information:
Must be 18 years or older to purchase virtual tour tickets.
Virtual Tours allow for behind-the-scenes access in a video conferencing setting.
Virtual tour tickets are good for one device only. Virtual tour link cannot be shared with viewers on a separate device.
Virtual Tour tickets cannot be returned or refunded.
Virtual tours are non-transferrable and tickets cannot be used for a different virtual tour date or time.
Reservations may be changed up to 72 hours before the scheduled virtual tour and are subject to a $20 Administrative Change Fee. Changes are not permitted within 72 hours of the scheduled virtual tour. Contact us at tickets@marylandzoo.org or call 443-552-0636.
Virtual tours begin promptly at stated time. Once a virtual tour has begun, you will not be permitted to enter. If you leave the virtual tour for any reason, you will not be permitted to re-enter.
Virtual tours are available on a first-come, first-serve basis and fill up quickly. You may need to select another virtual tour date and time if your preferred virtual tour is not available or if you are unable to add the desired number of tickets.
Virtual tours are weather, staff, and animal dependent. The Zoo reserves the right to cancel a virtual tour or end a virtual tour for any reason, including guest behavior.
Virtual tour uses Zoom video platform. Recommendations for viewing can be found here. We recommend that you familiarize yourself with the Zoom platform and test your account prior to your scheduled virtual tour.
This is a shared experience. Guest video and audio will be turned off throughout the tour. Interaction and Q&A will be experienced using the chat feature.
If you wish to schedule a private virtual tour, please contact us at tickets@marylandzoo.org or call 443-552-0636. Additional fees do apply.
---
QUESTIONS?
Call 443-552-0636 during normal Zoo hours or email tickets@marylandzoo.org.