The public voted to name an endangered African penguin chick, and the winner is…
BALTIMORE, MD – Each season, the Maryland Zoo asks the public to help name one of its newly-hatched African penguin chicks. This fall, voters got to choose among three Italian food-themed names: Mozzarella, Limoncello, or Ravioli. After a tight competition with more than 4,400 votes tallied, the Zoo is pleased to announce the winning name is: Ravioli.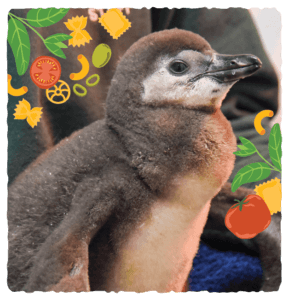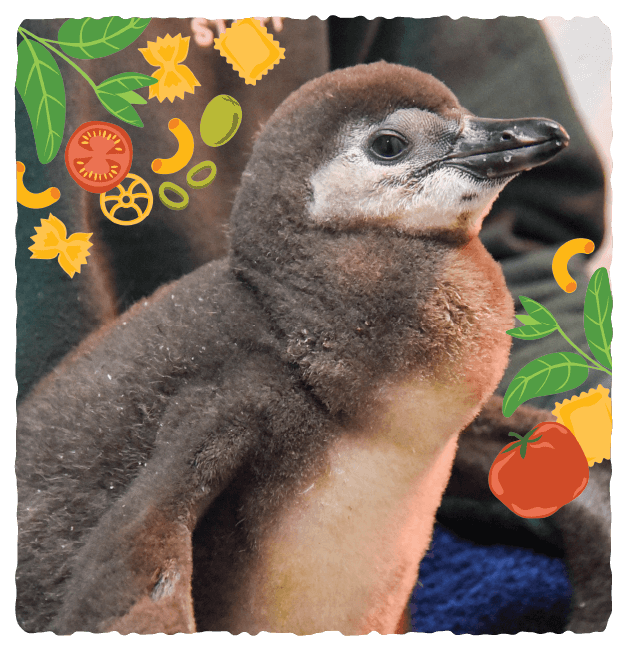 "We've already had four of these amazing chicks hatch at the Zoo this breeding season," said Maryland Zoo President and CEO, Kirby Fowler. "The naming competition is a fun way to draw attention to our program and the serious conservation issues facing African penguins, which are endangered in the wild."

Ravioli and its siblings will stay behind the scenes until they are older but the public can see the rest of the penguins by visiting the Zoo or checking out the penguin live cam.
The public can support the Zoo's penguin conservation efforts by symbolically adopting a penguin. Fully 100% of adoption goes to helping the animals and conservation efforts in their home territories.
Breeding season at the Zoo begins in mid-September and lasts until the end of February, mimicking the spring-to-summer breeding season for these endangered birds in their native South Africa and Namibia.
The Maryland Zoo has the largest collection of African penguins in North America. More than 1,000 chicks have hatched here over the past 50 years. While most stay here in Baltimore, these animals have helped establish new colonies at zoos and aquariums in 35 states and six countries including Canada, the Netherlands, Spain, Italy, Hungary, and South Africa.