April 6, 2022 (BALTIMORE, MD) – The Maryland Zoo in Baltimore has announced the winner of its penguin-themed baking contest. After a month of online voting, the dessert from Cake by Jason's emerged as the fan favorite, earning them the right to name one of the Zoo's endangered African penguin chicks.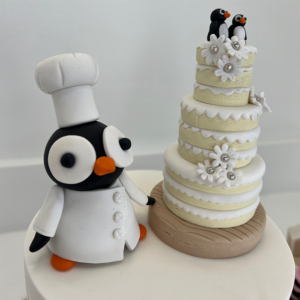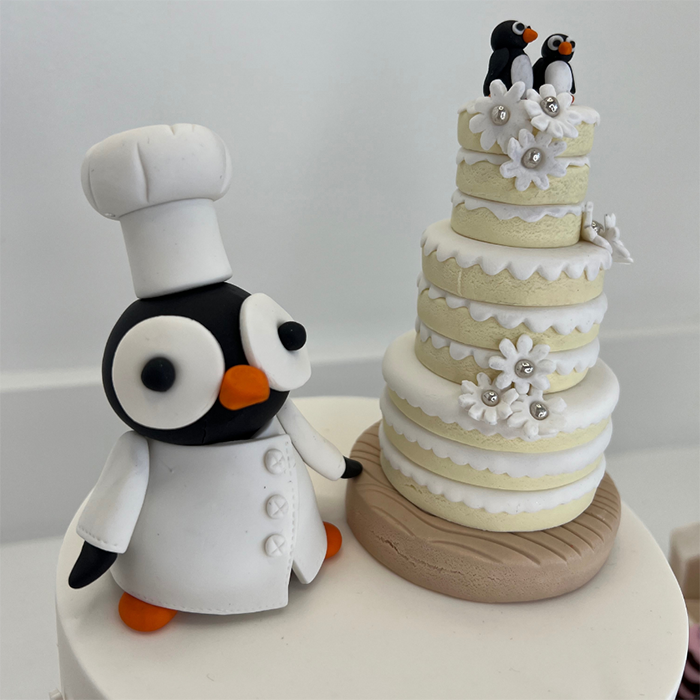 Cake by Jason chose the name Croquembouche [croak-UM-boosh], which is an elaborate French dessert of pastry puffs piled into a cone and bound with threads of caramel. A miniature version of the dessert is featured in Cake by Jason's winning pastry diorama.
The comical creation is an imaginary bakery of confectionary penguins making pie, croissants, macarons, cookies, cinnamon rolls, caramel, cake and, of course, croquembouche!
Six of the top regional bakeries and candy makers participated in the contest, including: Codetta Bake Shop, Diablo Doughnuts, Goetze's Candy Company, Mouth Party Caramel, and Waffie.