The 1000th Chick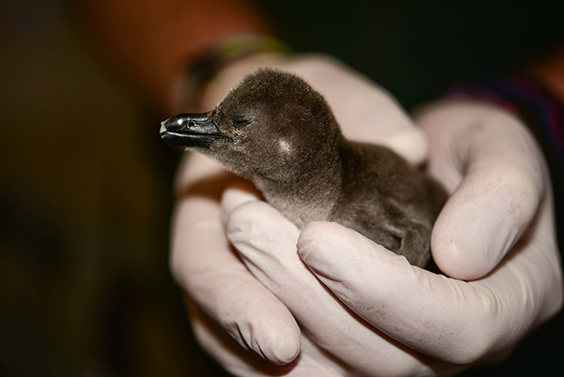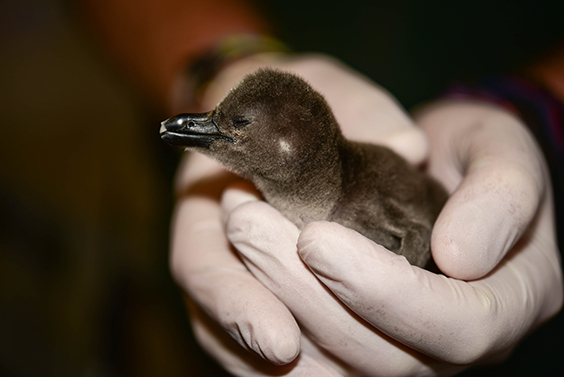 The Zoo needs your help to name a very special new member of our animal family.
Our 1000th African penguin chick, a little girl, hatched in mid-February — marking the first time that any zoo or aquarium in North America has hatched 1,000 African penguin chicks.
Now she needs a name, and you can help choose!
---
The Names
The names, selected by a variety of Zoo staff, represent a few different themes:
Millie – Based on the number 1,000, Millie short for Millennium – WINNER WITH 49% OF VOTES
Kay – Also based on the number 1,000, Kay as in K, the abbreviation, or kiloyears – 9% of votes
Mango – Following the 'tree theme' that the other chicks were named for this year – 28% of votes

Amanzi – The Zulu word for water – 14% of votes
---
Voting is now closed. Join us at 11 am at Penguin Coast for a name reveal and stay tuned for an announcement of the name on the Zoo's Facebook page to follow.
---
Give For Penguins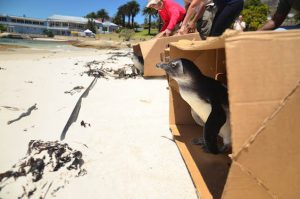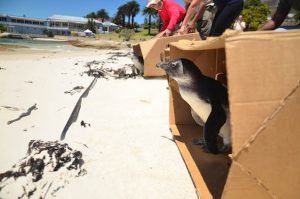 The Grand Chick Count makes it official – 1,000 African penguin chicks have hatched here over the past 50 years! Many of these penguins have helped establish new colonies at zoos and aquariums around the world. African penguins from the Zoo have moved to zoos and aquariums in 35 states and six countries including Canada, the Netherlands, Spain, Italy, Hungary and South Africa.
Did you know? African penguins are endangered in the wild and some scientists believe they could become extinct in our lifetime. We are committed to finding ways to save these animals from extinction. If you'd like to help us help the penguins, click here to donate!
Adopt the 1000th Penguin Chick


To celebrate the 1,000th African penguin chick being born here the Maryland Zoo, we are offering a special 1,000th Penguin Chick Adopt. Plus, if you adopt our 1,000th chick between today and the "Naming Day" you will be entered to win a Behind-the-Scenes Tour at Penguin Coast for up to 4 people!