Episode #32
She's the first giraffe calf born at the Maryland Zoo in more than 20 years. Two weeks ago the Zoo welcomed the newest (and tallest) newborn into the herd. How is this 6ft tall addition acclimating behind-the-scenes? On this edition of Off Exhibit we talk with Animal Keeper Amy Botke. Amy is part of the Giraffe House team and is one of several keepers who works closely with the Zoo's giraffe. We'll discuss the recent big (literally) news and what's happening with first time mom, Juma. Plus, learn about the extensive giraffe training program helping to improve the care and welfare of the world's tallest mammals here at the Zoo and how that program is benefiting both animals and keepers. It's an exciting update from inside the Giraffe House you won't want to miss.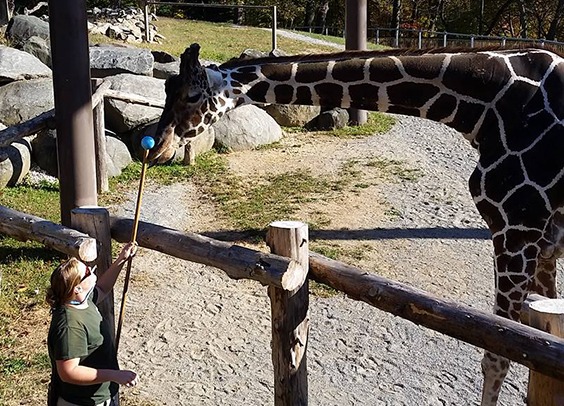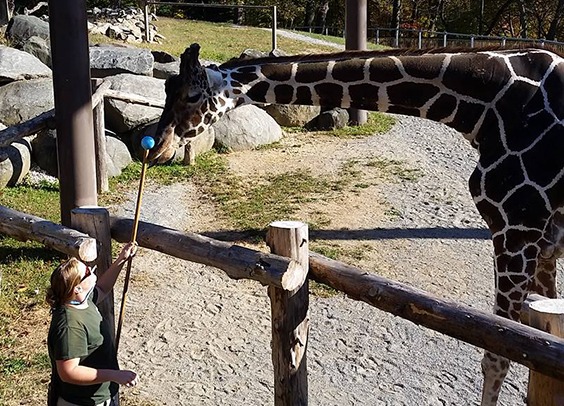 More About Off Exhibit
Off Exhibit is a podcast featuring in-depth discussions with animal professionals and wildlife experts from behind-the-scenes at the Maryland Zoo. Subscribe via iTunes, Android, or RSS. New episodes uploaded on Wednesdays.

Podcast: Play in new window | Download
Subscribe: Apple Podcasts | RSS