Your Votes Chose Her Name!
Huge news! The Zoo recently welcomed a big new baby into the world. A 6'1″ female giraffe calf! We asked you to vote for the perfect name for the tall little girl. Learn more about the calf.
The animal care team who have been diligently caring for the calf and first-time mom, Juma, chose the names below for the Zoo's newest newborn. More than 26,000 people voted for their favorite name and WILLOW was the winner.
WATCH THE NAME REVEAL LIVE ON FACEBOOK.
---
NAMES & Votes: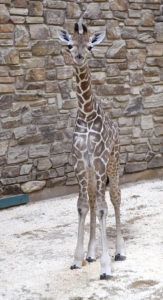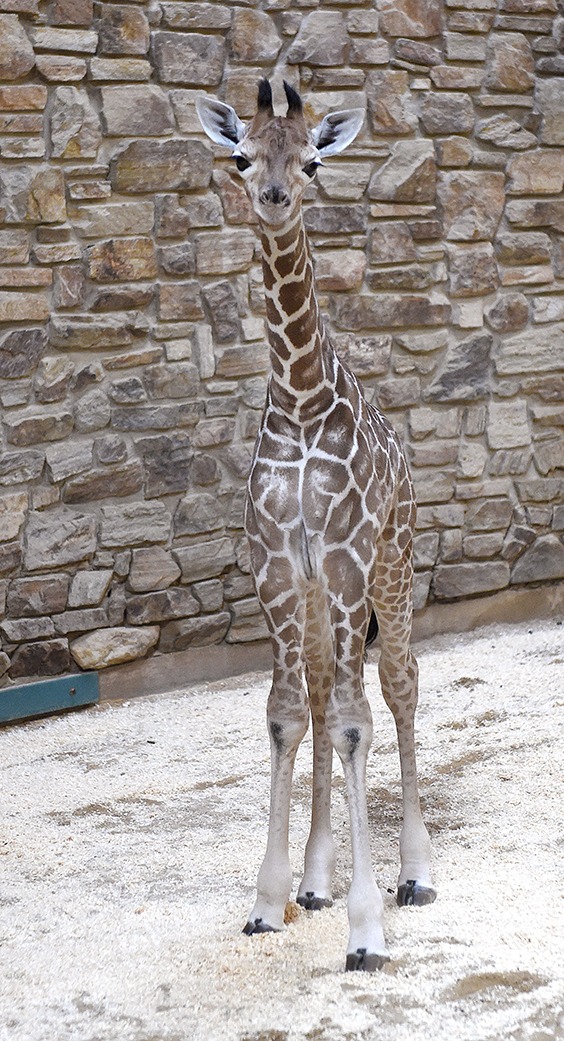 Willow (willow trees are slender and graceful like the calf will be — or already is!) – WINNER WITH 32% OF VOTES.
Dottie (the calf has a unique spot in the shape of a dot positioned perfectly above each hoof) – 21% of votes
Imara (means strong, resolute in Swahili) – 17% of votes
Ruby (because she's a rare and precious gem) –14% of votes
Safara (a name of African origin which means fire) – 8% of votes
Opal (a name from Sanskrit literally meaning "jewel") – 8% of votes
---
This contest and the giraffe exhibit at the Maryland Zoo are presented by: