Episode#12
The birds, the bees … and the elephants. What does it take to provide a successful breeding environment for African elephants? Part of The Maryland Zoo's work to help save these threatened animals includes a commitment to participate in the Species Survival Plan (SSP) and develop a strong breeding program for elephants. In 2008, the Zoo welcomed its first ever elephant calf. For the last several years the team has been working behind-the scenes to help facilitate a relationship between Tuffy, the Zoo's bull elephant, and Felix, a female who has been recommended as a strong mate.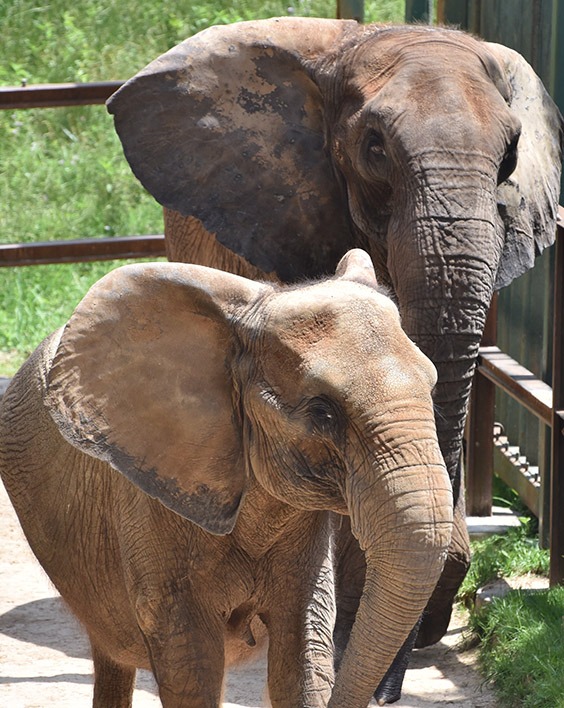 In this episode of Off Exhibit we'll introduce you to Maryland Zoo Elephant Area Manager Bethany Cornwell. Learn about the recent elephant breeding efforts and how a lot of science and a little chemistry are proving successful. Plus, get the inside information on the natural breeding behaviors being observed and what the team has discovered over the last few years of elephant matchmaking.
More About Off Exhibit
Off Exhibit is a podcast featuring in-depth discussions with animal professionals and wildlife experts from behind-the-scenes at the Maryland Zoo. Subscribe via iTunes, Android, or RSS. New episodes uploaded on Wednesdays.

Podcast: Play in new window | Download
Subscribe: Apple Podcasts | RSS