The Maryland Zoo is proud to announce the addition of an endangered Amur leopard. Sofiya is a 6-year-old female who was born at the St Louis Zoological Park, in Missouri. Over the course of her life she's lived at both The Fort Wayne Children's Zoo and Connecticut's Beardsley Zoo, before being moved to The Maryland Zoo in mid-November at the request of the Association of Zoos & Aquariums (AZA) Species Survival Plan.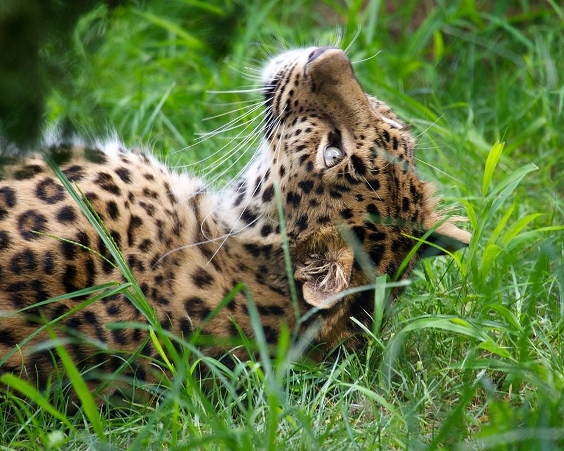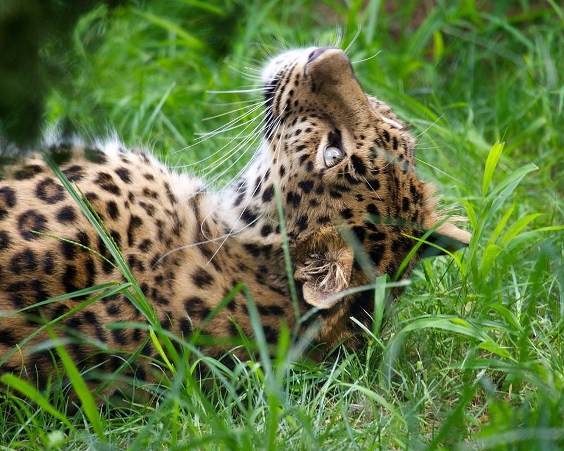 She spent the last 30 days in quarantine. All new animals arriving at The Maryland Zoo in Baltimore are quarantined for at least 30 days. During this time, the animals undergo a variety of medical evaluations and staff members are able to observe the animal and ensure the transition between zoos is a healthy one.
Sofiya will be on exhibit in the current leopard exhibit space along with the Zoo's African leopard, Hobbes, in African Journey. The two leopards will not be on exhibit together, but will rotate with each receiving time in the exhibit.
The range of the Amur leopard previously encompassed the Amur River basin in the mountains of northeastern China and the Korean peninsula. Today, it survives only in one isolated population in the Russian Far East, although there may be a few individual in the Jilin Province of northeast China. They are the most critically endangered leopard subspecies — it is estimated that there are less than 40 living in the wild.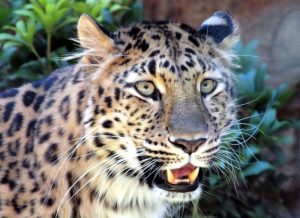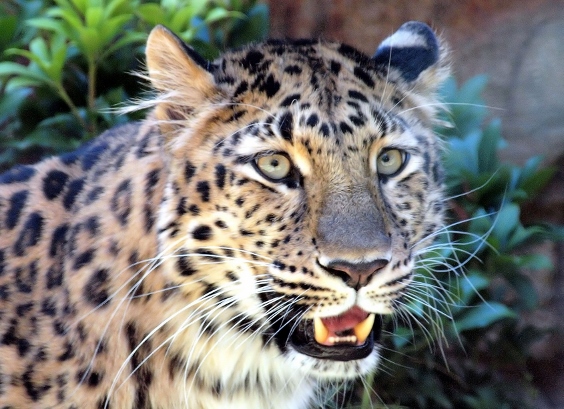 Amur leopards are noted for their particularly pale coat compared to most other subspecies, and large rosettes with unbroken rings and darkened centers.
The Amur leopard is a subspecies of leopard that the Maryland Zoo has not worked with in the past. Due to their critically endangered status the Zoo has decided to focus efforts on saving this amazing subspecies in our ongoing efforts to positively impact the conservation of leopards, lions and cheetahs.
Photos courtesy of Connecticut's Beardsley Zoo.