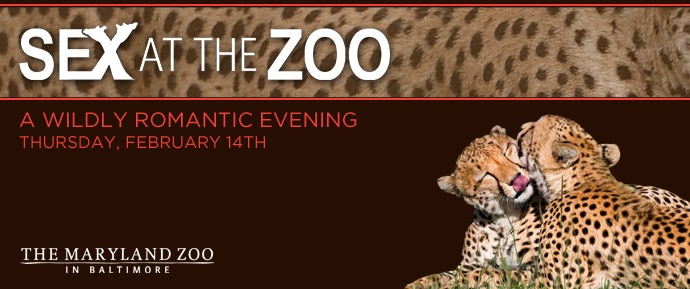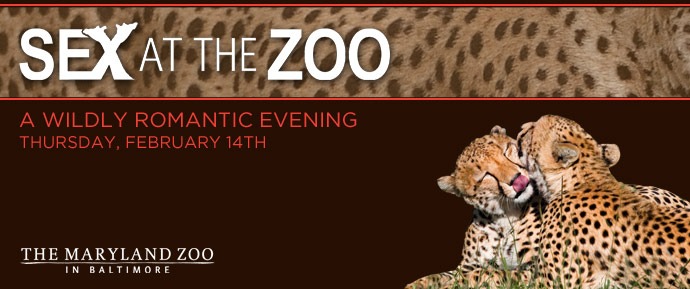 Come learn about courtship and mating in the Animal Kingdom at our wildest event of the year! Join us on Thursday, February 14, 2013, for the Adults-Only event, Sex at the Zoo.
This wild Valentine's Day event is full of fun and surprises as members of the Zoo's animal staff divulge the secrets, scandals, and shocking facts of jungle love! This year, the zoo's adult-oriented evening will take place on the newly renovated Mansion House Porch with a number of the Zoo's Animal Ambassadors in attendance. The event includes an open bar of beer, wine and soda, sumptuous hors d'oeuvres, decadent desserts and live music by the Jazz Caravan.
The event runs from 6:00 pm to 9:00 pm and is appropriate for those 21-and-over. Tickets are $80 per person or $130 per couple and should be purchased in advance at www.marylandzoo.org.