BALTIMORE, MD – You can be a kid again at the Maryland Zoo's Adult Summer Camp. The three-day camp turns grown ups into zoo insiders with special themed tours and behind-the-scenes activities.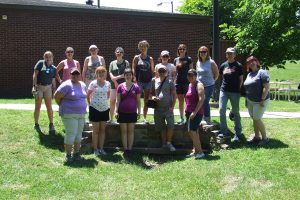 Campers will learn about animal husbandry and welfare, meet animal ambassadors, make special enrichment for the animals, and see how the zoo works to protect species and wild habitats at home and around the world.
There are two camp sessions on July 5th through 7th and again on August 9th through 11th.
Don't wait to register. Both camp sessions are expected to sell out.