Vote for your favorite penguin dessert!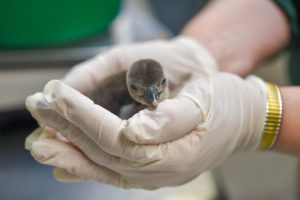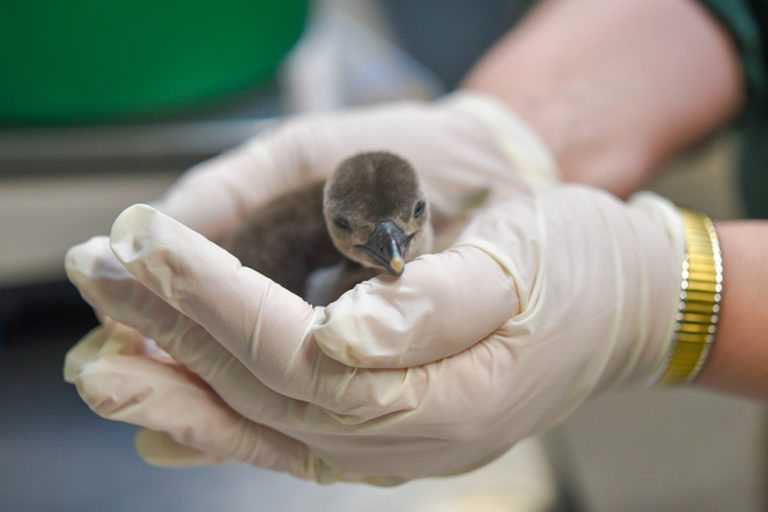 It's a competition like no other, with the sweetest prize of all – naming an endangered African penguin chick! This breeding season, all of the chicks are being named after desserts, so we cooked up a competition and invited local Baltimore sweet shops to create delicious designs honoring this amazing species.
Here's where you come in! Feast your eyes on the entries below, and then vote for your favorite. The winning business will help the penguin care team name one of the chicks from this breeding season (pictured on the right).
THANKS FOR PARTICIPATING! VOTING HAS NOW CLOSED.
---
Diablo Doughnuts
These penguin doughnuts created by Diablo Doughnuts feature a chocolate-dipped doughnut with sprinkles and candy pieces.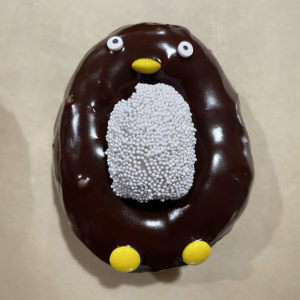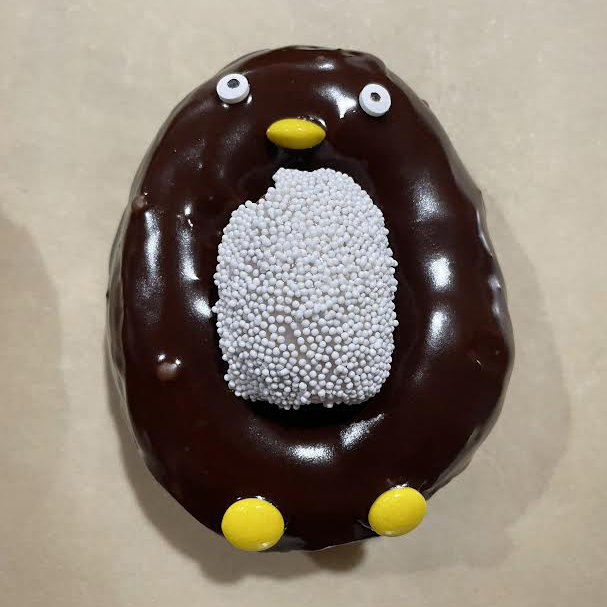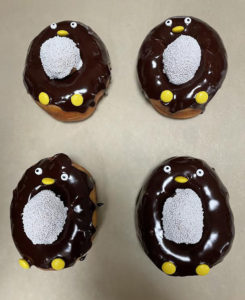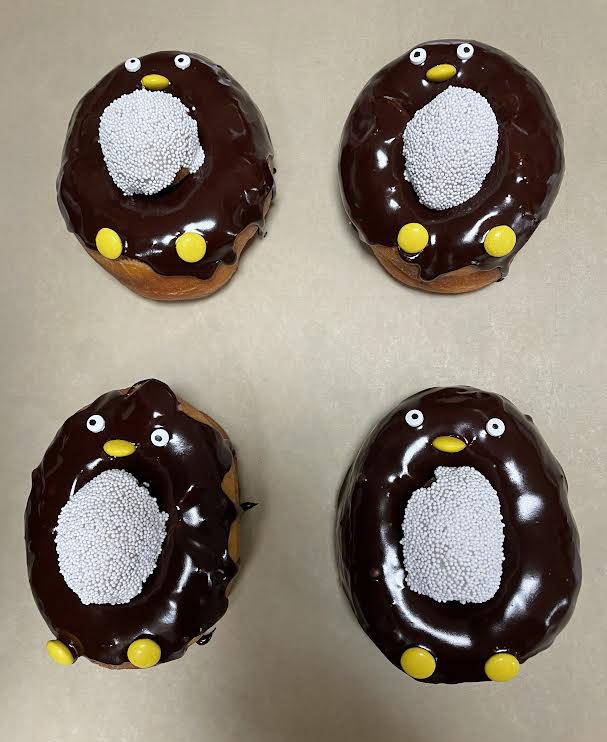 Goetze's Candy Company
Goetze's Candy Company used their Caramel Creams® made with OREO® cookie pieces to squish together treats that look like African penguin chicks.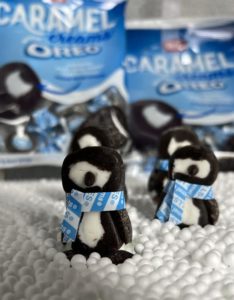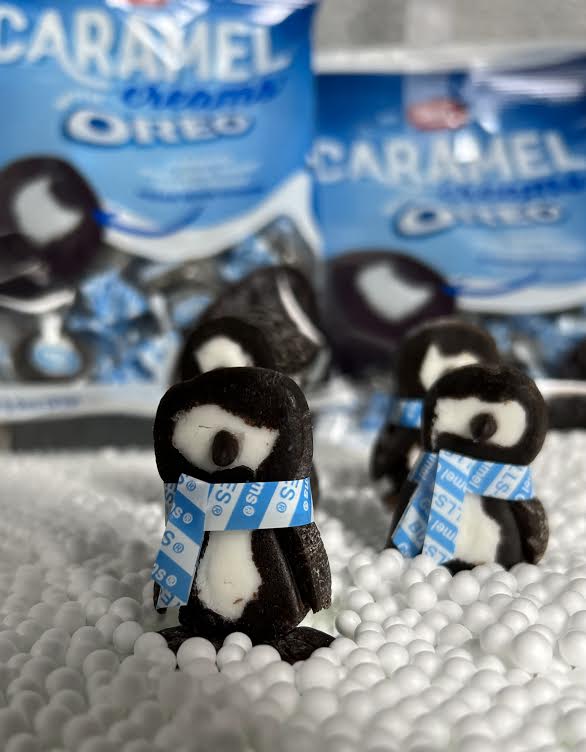 Cake by Jason
Cake by Jason calls this their 'Penguin Bakeshop' dessert. They have penguins making pie, croissants, macarons, cookies, cinnamon rolls, caramel, a croquembouche, and of course cake! Their 'head chef' penguin made a wedding cake with a penguin couple on top, and their silly penguin is dropping eggs all over the shop.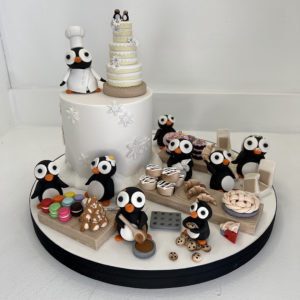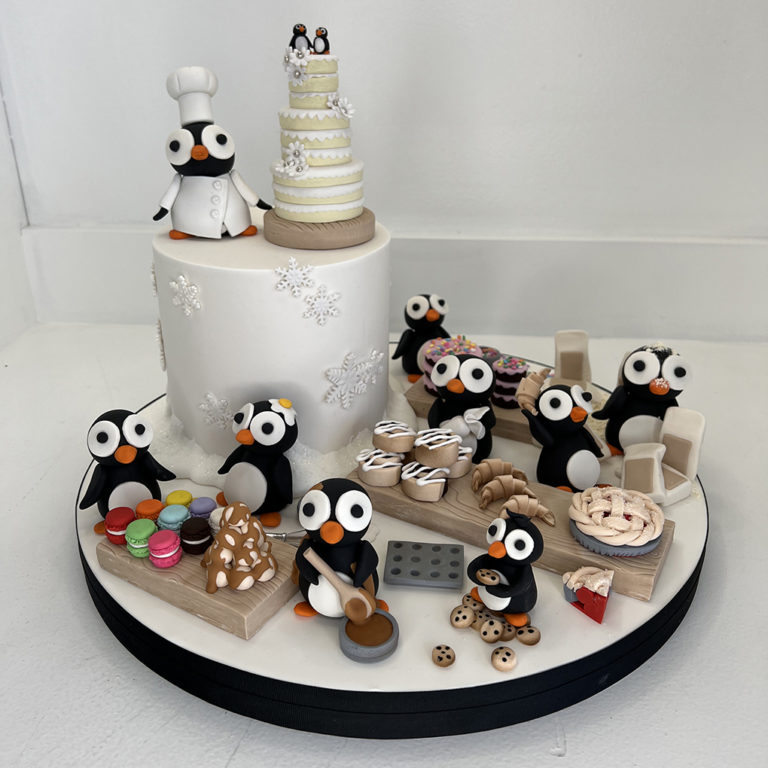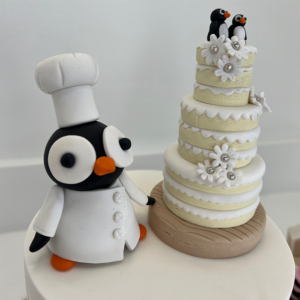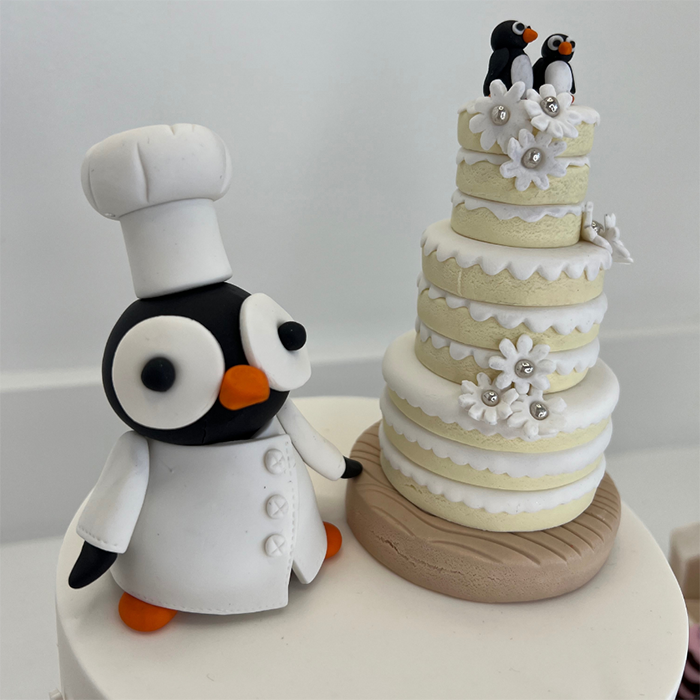 Waffie
This penguin waffle stack is made from Waffie's house-made waffle dough. The penguins are molded with a mixture of white chocolate and vanilla fondant and painted with liquid chocolate, and drizzles of marshmallow fluff spill down the sides. The sand is a mixture of crushed graham cracker crumbs, oreos, and peanuts, the rocks are made from candy rock crystals and chocolate, and the shark fin is made from dyed icing.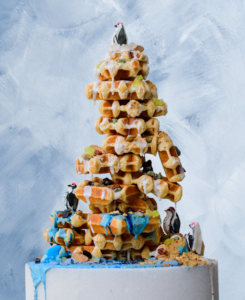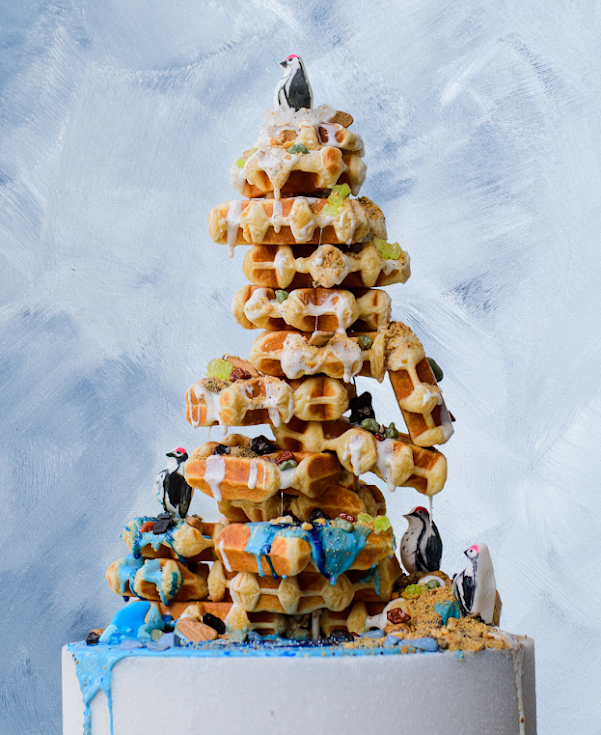 Mouth Party Caramel
These sweets from Mouth Party Caramel feature vanilla caramel penguins dipped in semi-sweet chocolate hanging out on a graham cracker beach.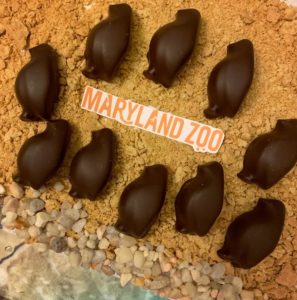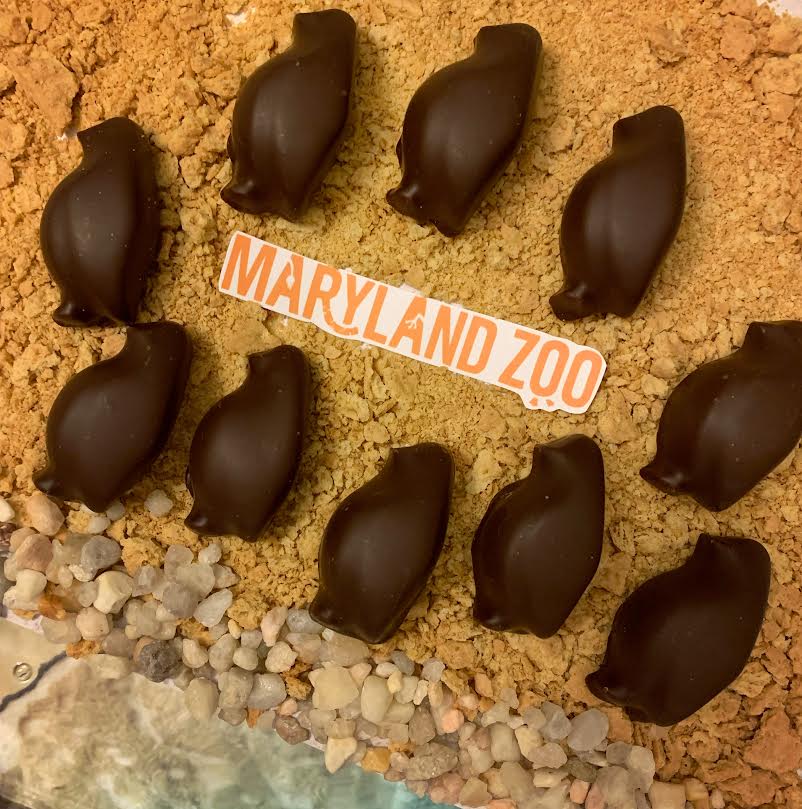 Codetta Bake Shop
This penguin cake from Codetta Bake Shop features a Codetta Classic cheesecake with a shortbread cookie crust, topped with chocolate buttercream and a decadent chocolate cupcake, all covered in vanilla and black cocoa buttercreams.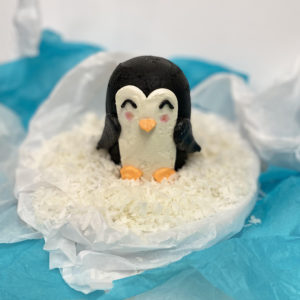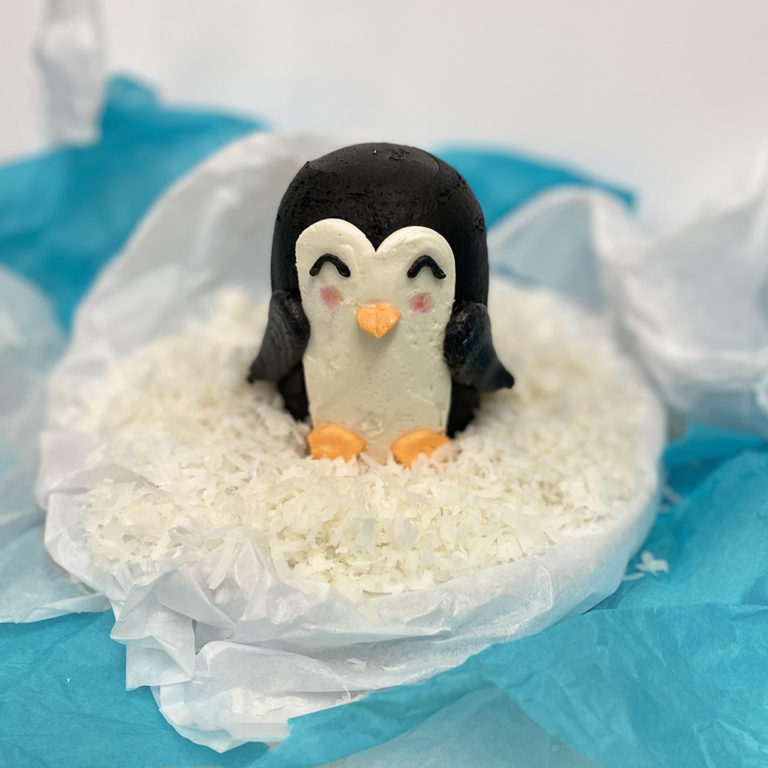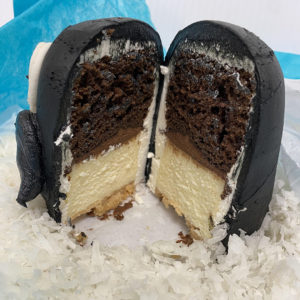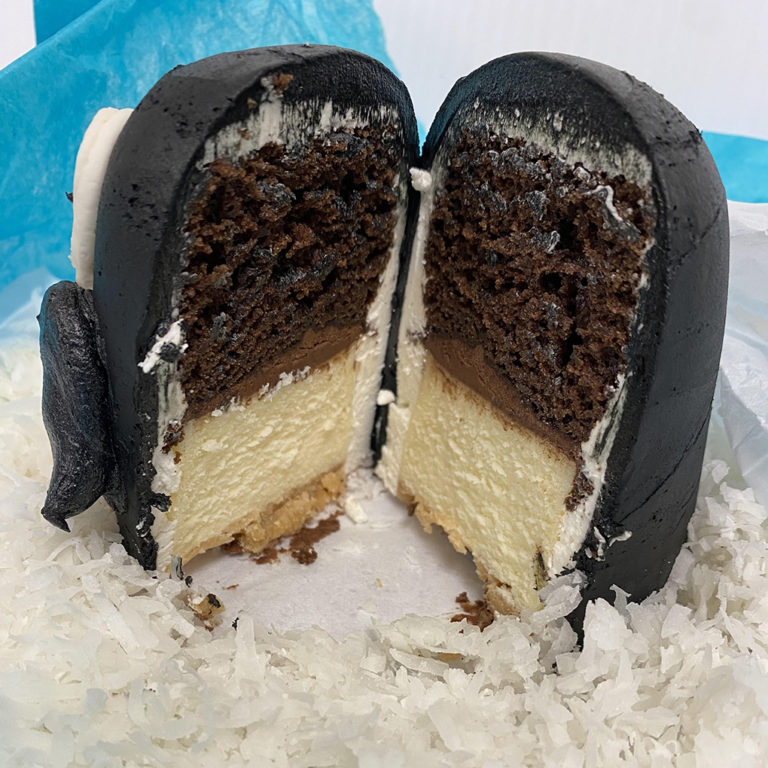 Click image for full size slideshow