A healthy diet is the basis of a healthy life
Just as for humans, a healthy diet is the basis of a healthy life for all of our animals, from a 5-gram Panamanian golden frog to a 12,000 lb elephant. Each of the animals at the Zoo receives a very specific diet that was specially formulated for their species, their age, and their individual needs. We also take great care to prepare each diet exactly as each animal needs and prefers it, adding variety to keep it engaging and tasty. Caring for 1,200 different animals at the Zoo, the nutrition staff prepare individual diets for them every single day. Whether it is Christmas, in the middle of a hurricane, or during a pandemic, using science and a lot of TLC, they make sure the animals receive exactly what they need to remain healthy and happy.
It costs over $500,000 a year just to feed all of the animals who call our Zoo home. This holiday season, we are looking to our supporters to consider making a donation to help offset some of the extensive costs associated with providing exceptional dietary care to our animals. Our goal is to raise $50,000, or 10% of the total annual food costs, in the next week, with the fundraiser ending on Giving Tuesday, November 30, 2021. Thank you for your support!
Thanks for donating and making our FEAST-athon a success!
---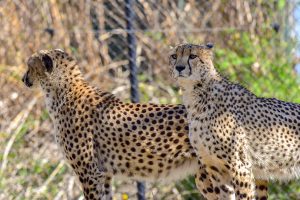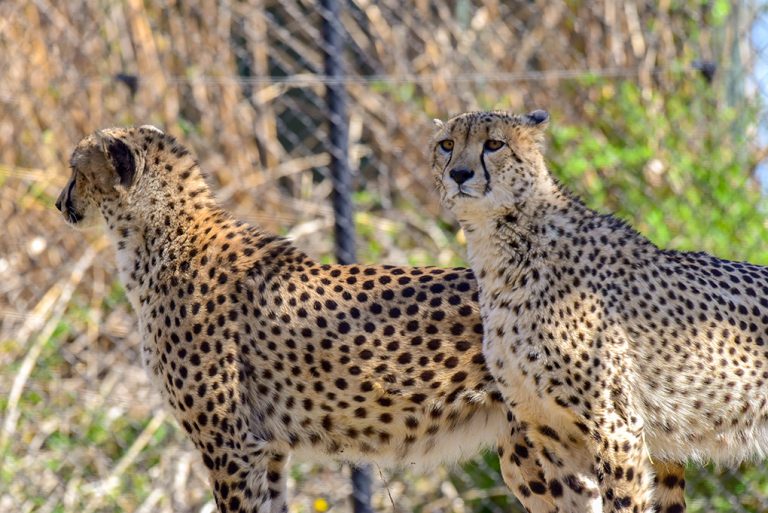 A $25 donation could feed…
Our two male cheetahs, Bud & Davis, for a day.
---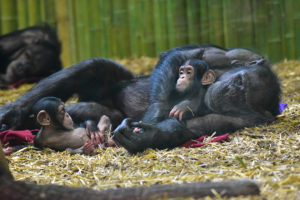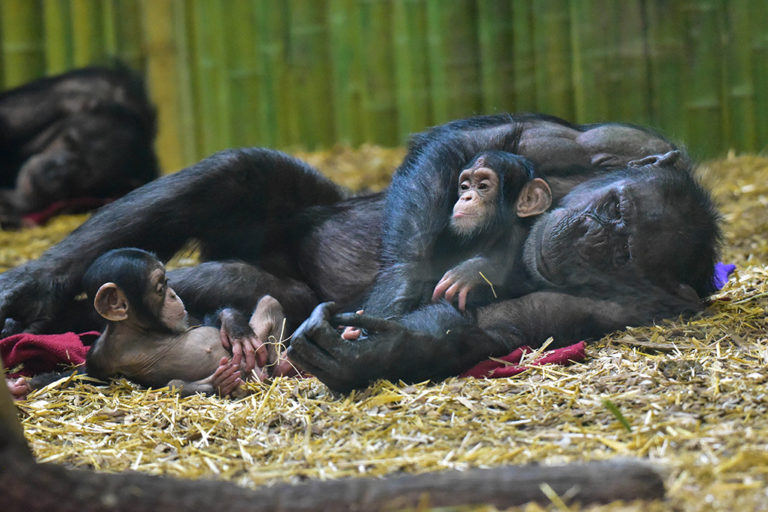 A $50 donation could feed…
Our troop of 15 chimps, including Maisie, Lola, and Violet, for a day.
---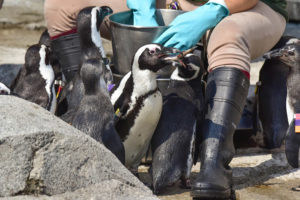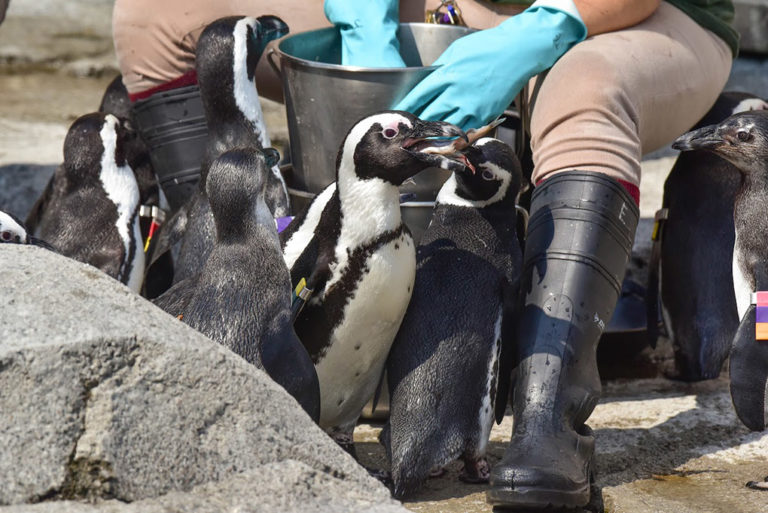 A $100 donation could feed…
Our entire colony of 90+ African penguins for a day.
---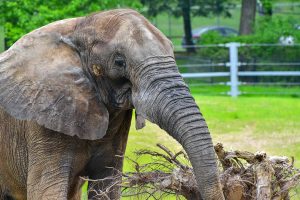 A $250 donation could feed…
Our elephants Anna, Felix, Samson, and Tuffy for a day.
---
Can I do more?
Making a gift is the most important contribution you can make, but there are other ways to help too…spread the word! Everyone loves animals, so tell your friends about the conservation work the Zoo is doing and encourage them to give today. One easy way to do this is by sharing the Zoo's Facebook fundraiser.
---
The Maryland Zoo in Baltimore is a 501(c)3 nonprofit and relies in part on donations to operate. Please make a fast, secure, credit card donation to the Zoo. Your contribution is also fully tax-deductible.