Help us name the first precious penguin chick of 2021!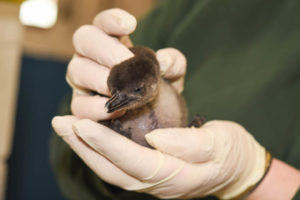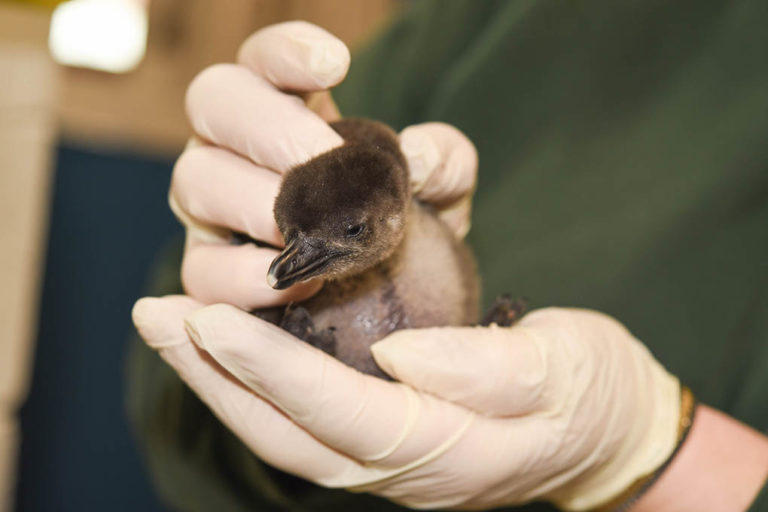 The Maryland Zoo and Smyth Jewelers are adding some bling to this year's chicks in the ever-growing African penguin colony! The Zoo has been hatching penguin chicks for more than 50 years and this year, the Penguin Coast animal are team has selected gemstones as the theme for naming chicks hatched during the 2020-2021 season. Previous themes include spices, literary characters, famous scientists, space, and types of fish.
Several of the chicks hatched early this season have already been named – Diamond, Pearl, Topaz, and Onyx. The Zoo is now asking for the public's help in selecting the name for the first chick to hatch in 2021!
---
The Names
The sparkly name options were selected by the Penguin Coast animal care team members who are busy behind the scenes caring for the new hatchlings and the entire penguin colony of more than 90!
Emerald – A gemstone known for its rich green color is believed to bring good fortune and health.
Ruby – This fiery red gemstone, a variety of the mineral corundum, is associated with deep love and great courage.
Sapphire – This gemstone is most commonly recognized for its shades of celestial blue but can be found in almost every color. It's known as the gem of sincerity and illuminates the true inner beauty of its owner.
Garnet – A gemstone that spans multiple shades but is best known for shades of red, signifies faith, loyalty, and friendship.
*Sparkling descriptions provided by Smyth Jewelers
---
Voting
Over 4,400 votes were cast and the winning name is…
---
Give For Penguins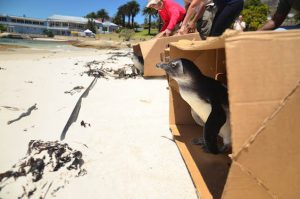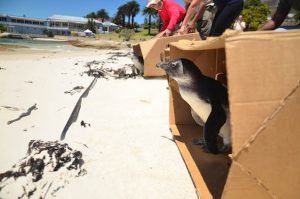 Over 1,000 African penguin chicks have hatched here over the past 50 years! Many of these penguins have helped establish new colonies at zoos and aquariums around the world. African penguins from the Zoo have moved to zoos and aquariums in 35 states and six countries including Canada, the Netherlands, Spain, Italy, Hungary and South Africa.
Did you know? African penguins are endangered in the wild and some scientists believe they could become extinct in our lifetime. We are committed to finding ways to save these animals from extinction. If you'd like to help us help the penguins, click below to donate!
---
About Smyth Jewelers
Since 1914, Smyth Jewelers has been the family-owned jeweler where Maryland gets engaged. Smyth's three Maryland showrooms in Timonium, Annapolis and Ellicott City offer the largest selection of engagement rings, wedding bands, fine jewelry watches and gifts on the East Coast.
It's not just the merchandise that sets Smyth apart. It's the experience. Whether you're shopping in-store or online, every knowledgeable, non-commissioned associate at Smyth makes sure each customer "feels the love." For more information or to shop online, visit Smyth Jewelers' website.