You Choose Her Name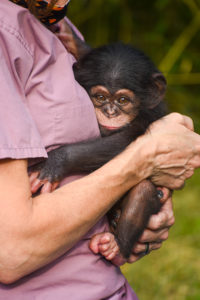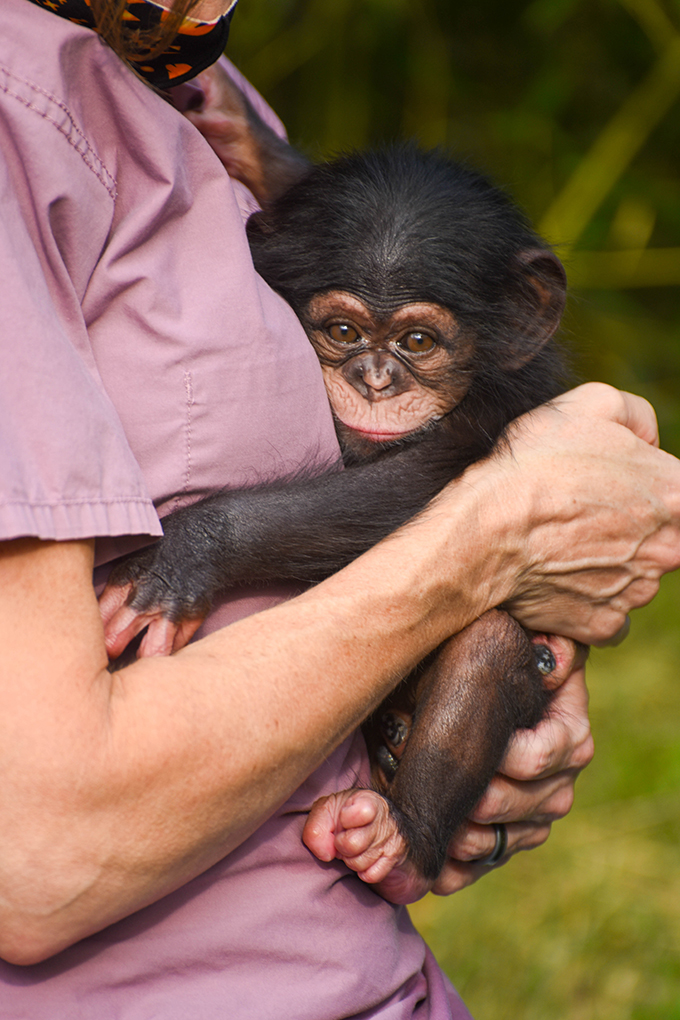 We need your help to name a very special new member of the chimpanzee troop!
The little one was born in August at the Oklahoma City Zoo and is being hand-raised at the Maryland Zoo with the intention to introduce her to a surrogate mom, chimp Abby, when she has achieved age-appropriate milestones such as being able to stand on her own, cling to the habitat mesh, and crawl.
---
The Names
The Chimpanzee Forest animal care team came up with the names that they feel embody this very special chimpanzee baby. The names up for vote are:
Asha: An Indian name with multiple meanings. It means 'hope' in Sanskrit and 'alive' in Swahili. You can also connect this name to the ash tree, a tree of high, spiritual importance to the Norse and Celtic people.
Olivia: It means 'olive' which also stands for 'peace'
Tulia: Swahili for 'calm' and 'quiet'
Maisie: Means 'pearl'
Nyota: (pronounced Nee-oh-tah) Swahili for 'star'
---
Vote
Voting has now closed. Thank you for your support!
---
Support Her Care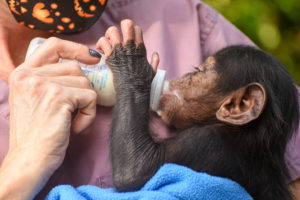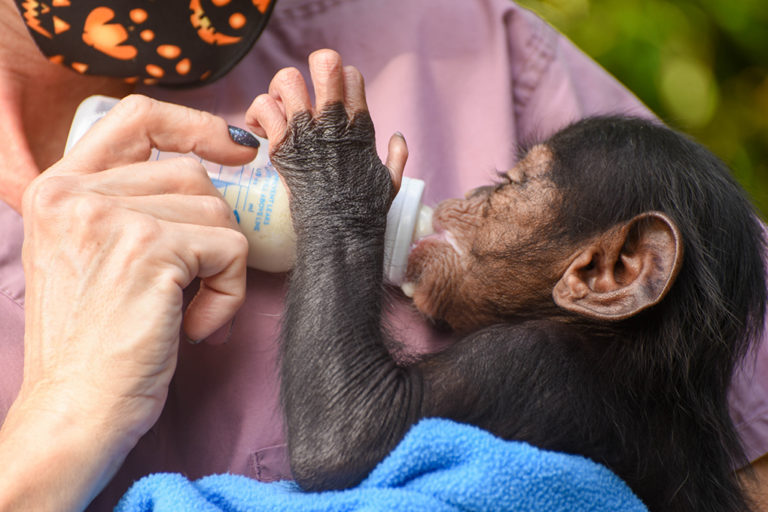 Hand-raising a newborn chimpanzee baby takes a tremendous amount of resources, including time and money for supplies like formula and bottles. Your contribution supports our mission and the newborn's constant 24-hour care.