RENOVATION UPDATE
You may have spotted some changes to the leopard habitat—Amur leopard Sofiya is currently off-exhibit while her space gets a purrrrfectly wonderful renovation! Enhancements to the leopard habitat are coming along nicely, and new features in Sofiya's space include multiple tree climbing structures, a cave, an enlarged rock wall, and an enlarged behind-the-scenes space. Renovations will complete this fall.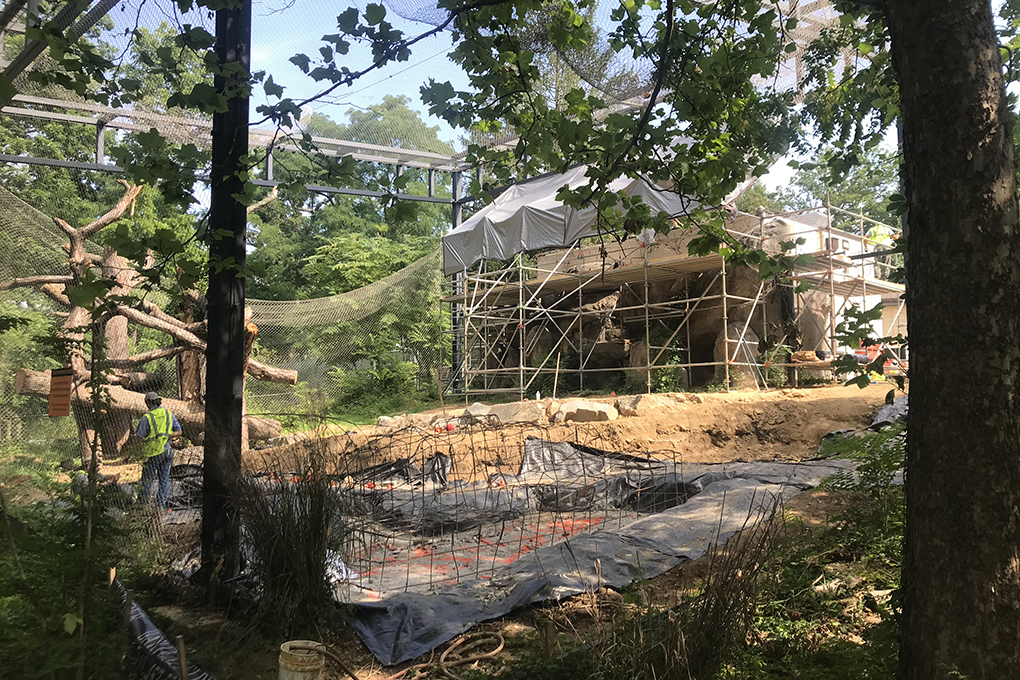 NEW CLIMBING STRUCTURES
This new tree climbing structure involves part of the original tree in her habitat. As that tree was dying, it was taken down and other logs were used to help form this new and exciting structure.
A CAVE
This cave will allow Sofiya to hang out in the shade or "hide" while still being in guest view as it's right along the front wall of the habitat.
& MORE!
New plantings of grass and other vegetation is making Sofiya's habitat look very green and lush. We can't wait to watch her explore the new tree structures and enlarged rock wall in the back. Plus, there are many behind-the-scenes upgrades, including an expanded indoor den, and new outdoor den as well!