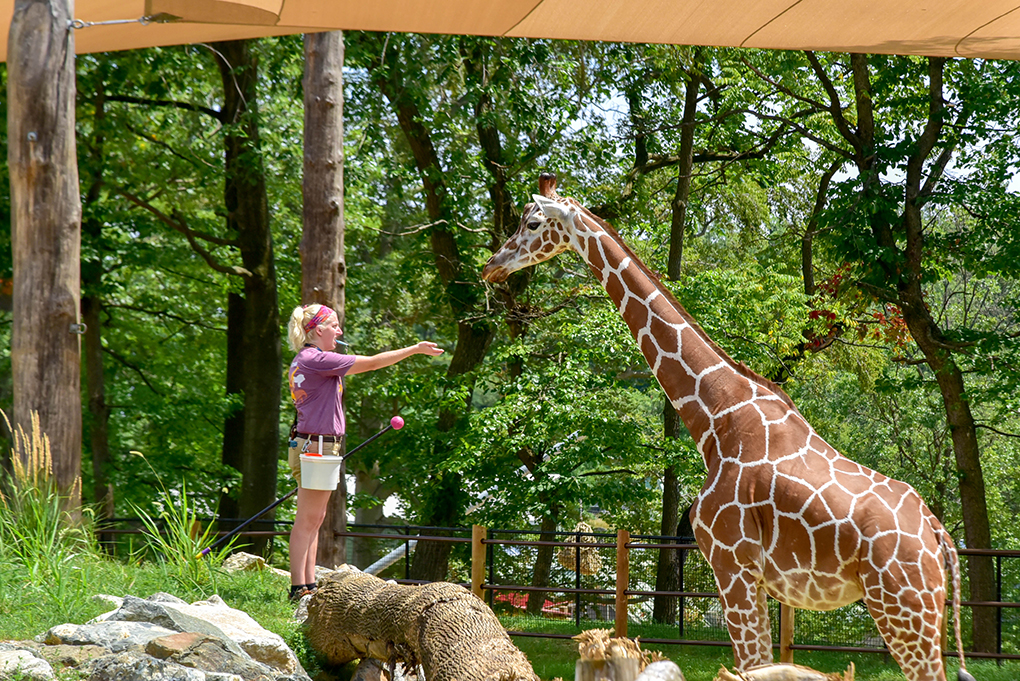 (Baltimore, MD – August 5, 2019) – Visit Baltimore, the official destination sales and marketing organization for the city, today announced that the Association of Zoos & Aquariums (AZA) has selected Baltimore to host its 2021 Annual Conference for zoo and aquarium professionals.
An estimated 2,500 attendees will convene in Baltimore during September 2021 utilizing more than 5,870 room nights and generating more than $3 million in economic impact. The conference will be held at the Baltimore Convention Center, September 19-22, 2021.
The AZA Annual Conference is the largest, most comprehensive zoo and aquarium professionals' event in the country. The conference offers attendees valuable networking and learning opportunities, and the chance to explore cutting-edge product and service providers. Representatives from The Maryland Zoo in Baltimore, the National Aquarium and Visit Baltimore will sit on the local planning committee for the conference.
"Baltimore is home to two leaders among the world's aquariums and zoos — the National Aquarium and The Maryland Zoo. And both are long standing AZA members, so we are proud to bring our annual conference to a city that's engrained in our profession," said Dan Ashe, president and CEO, AZA. "The teams at the National Aquarium and The Maryland Zoo have established a stellar local planning committee we know will help organize one of our best annual conferences yet. We can't wait to head to Charm City in 2021!"
"The Maryland Zoo in Baltimore and National Aquarium are major draws for visitors and county residents alike, so we're honored to welcome this important industry event to Baltimore," said Al Hutchinson, president and CEO, Visit Baltimore. "The conference provides an incredible experience for our local zoo and aquarium colleagues to host their industry peers and we're proud that Visit Baltimore is part of the local planning committee."
"We consider it an honor to have been asked by our professional association to host this prestigious convention, and we consider it a great opportunity for The Maryland Zoo to work hand in glove with our close friends and associates at the National Aquarium," stated Don Hutchinson, president & CEO, The Maryland Zoo in Baltimore. "We are also looking forward to showcasing the new and exciting habitat renovations we have completed for elephant, lion and giraffe here at the third oldest zoo in the country."
"We look forward to welcoming our aquarium and zoo colleagues to Baltimore, as co-hosts with our good friends at the Maryland Zoo," said John Racanelli, president and CEO, National Aquarium. "We can't wait to have them experience all that Baltimore has to offer, including the National Aquarium's 20,000 animals, and touring our new state-of-the-art Animal Care and Rescue Center in historic Jonestown."
To learn more about the AZA 2021 Annual Conference, please visit aza.org/conferences-meetings.
Press release courtesy of Visit Baltimore