And her name is…LOLA!
---
You Choose Her Name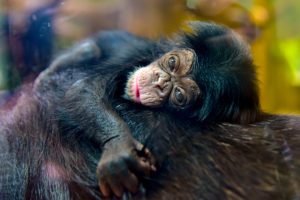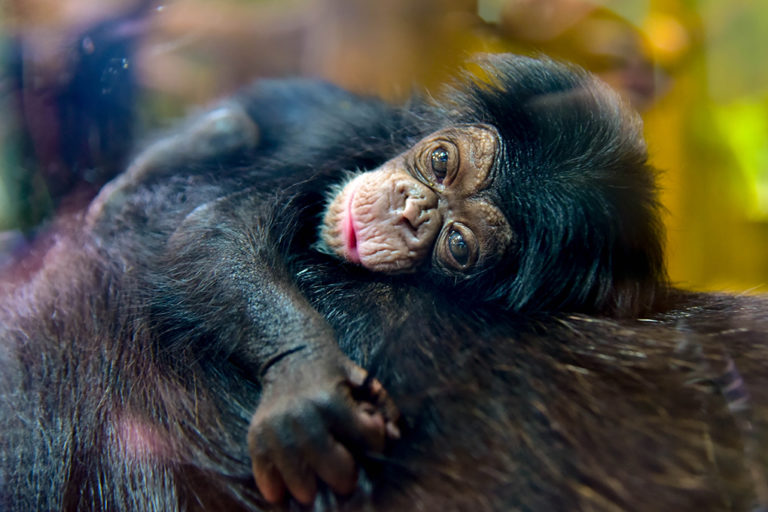 The Zoo needs your help to name a very special new member of our animal family!
A female chimpanzee was born on Friday, July 5, 2019, to 29-year-old chimpanzee Bunny. The tiny new addition looks like a miniature version of her mom, with fluffy black hair covering most of her body. She spends nearly all of her time cradled in Bunny's arms or clinging closely to her back and Mom and baby have begun to spend short amounts of time in the indoor Chimp Forest habitat.
Now she needs a name, and you can help choose! (Voting has now closed – thanks for participating!)
---
The Names
Bunny's name comes from her birthday, which was on Easter, April 15, 1990. With that and other details on the baby's birth in mind, the Chimpanzee Forest animal care team came up with the name options for the contest. The names up for vote are:
Kit: In reference to her mother's name. A baby rabbit is called a kit or a kitten.

Lola: Another play on her mother's name. Lola is the name of the female rabbit in Looney Tunes.

Afia

(pronounced ah-fee-ah)

: Means " born on a Friday," from the 'Ewe' language which is a Niger-Congo language spoken in Benin, Toga and Ghana in Africa. Chimpanzees can be found in Ghana, but the population there, as in most areas, is in rapid decline due to habitat loss and overhunting.
Zalika

(pronounced zah-leek-ah)

: Swahili for "well born." Swahili is spoken in multiple East and Central African countries, including Uganda, Rwanda, Democratic Republic of Congo where chimpanzees are found.
---
Give For Chimpanzees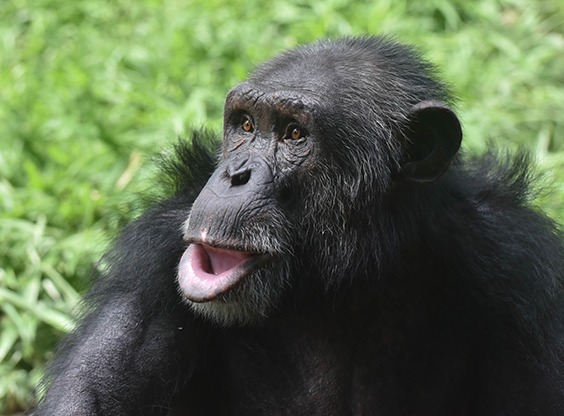 Did you know? Chimpanzees are an endangered species and their population in the wild is declining. We are committed to finding ways to save these animals from extinction. In fact, great apes are one of the Zoo's six Signature Animal Programs (SAPs). These programs tie exceptional in-house husbandry, medical care, research, and education programs to conservation action in the field. If you'd like to help us help the chimps, click here to donate!
or