It's here! The 🐘 water cannon and mud pit, the 🦁 climbing structure, the 🦒barriers perfect for hanging food and fun…the NEW African Journey habitats are #AllForAnimals and better than ever!
See the transformation and each of the great features below…then see for yourself when you come for a visit! We can't wait to share our exciting renovations with you. #TheJourneyBegins
---
LION OVERLOOK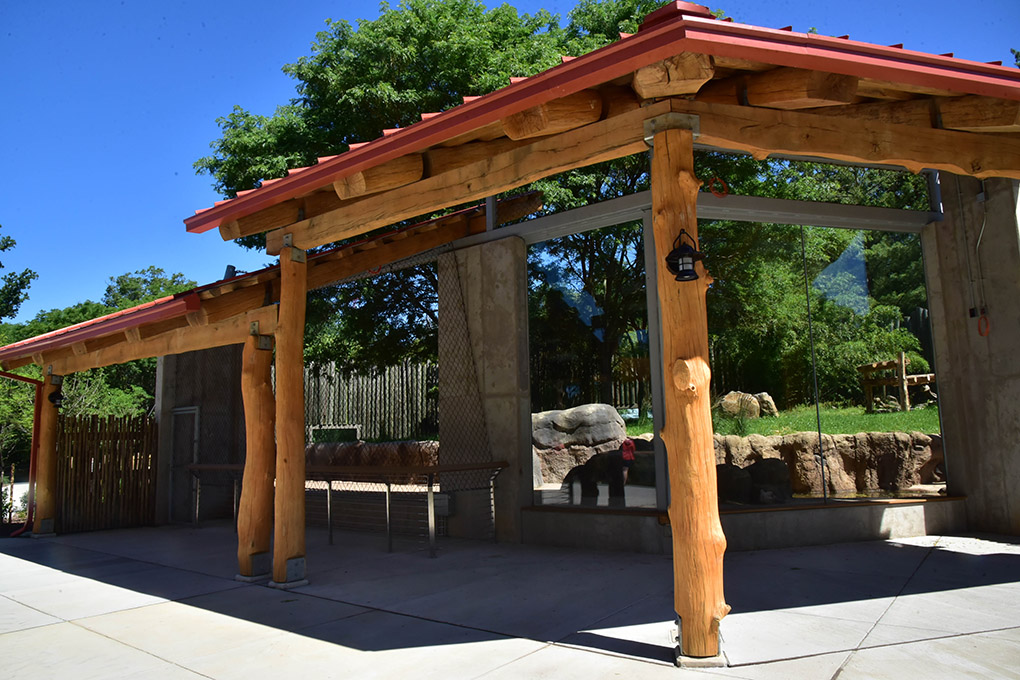 Completed in March, Hassan and Zuri have continued to become more comfortable in their new space, which gives guests a more personal viewing experience at the NEW Lion Overlook.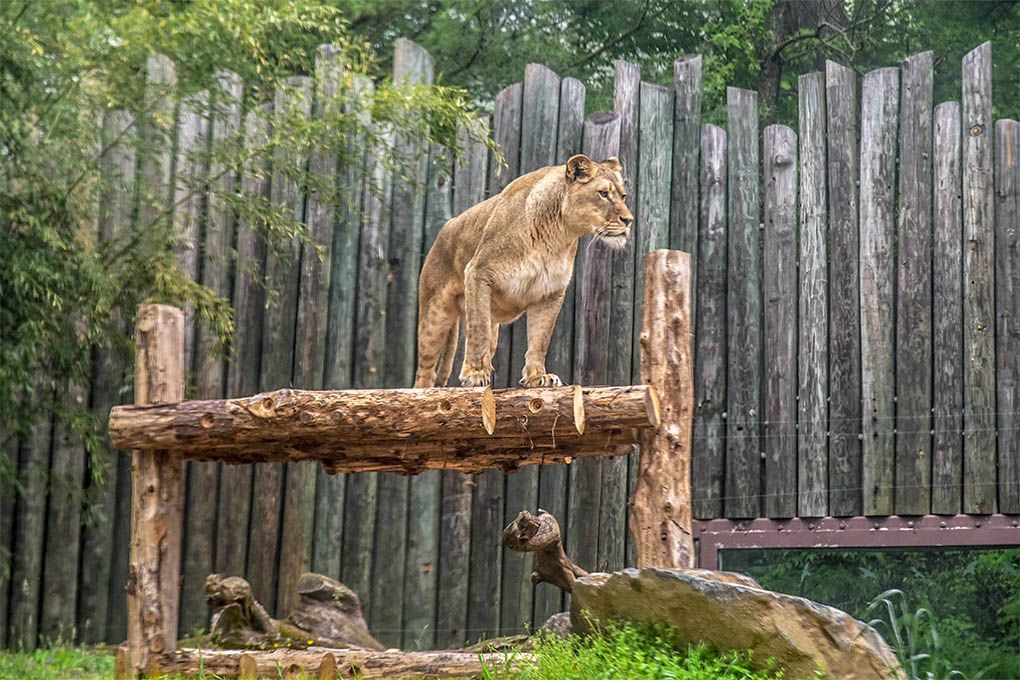 Zuri especially enjoys the NEW climbing structure, and can often be found watching over her expanded habitat.
---
GIRAFFE YARD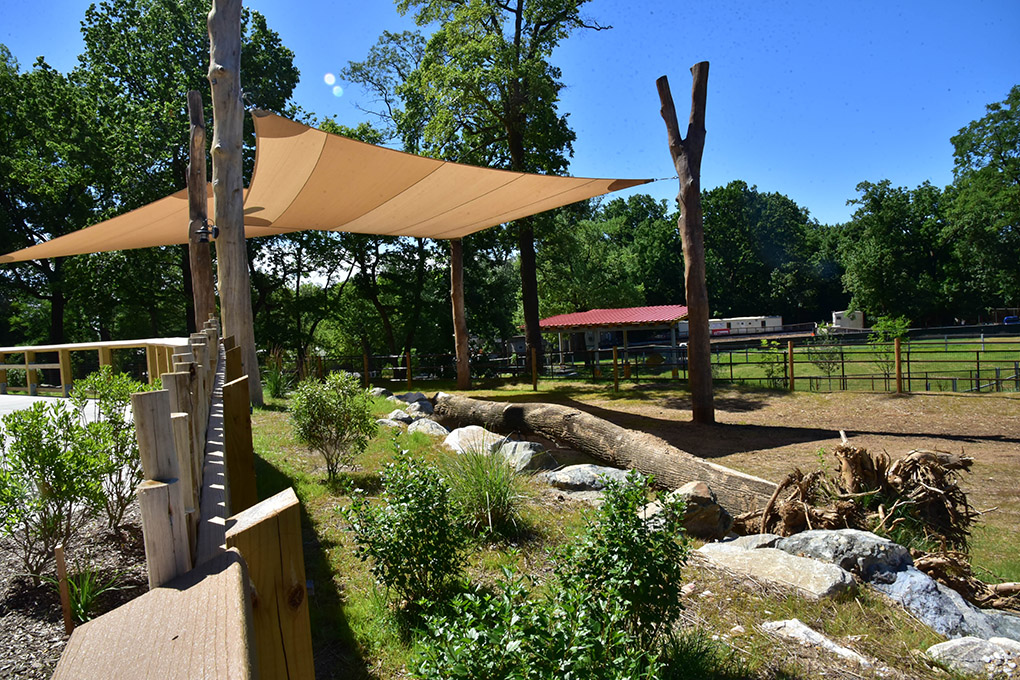 Giraffes are typically cautious about changes to their environment but the herd has been acclimating well to their expanded yard, including the completed shade structures.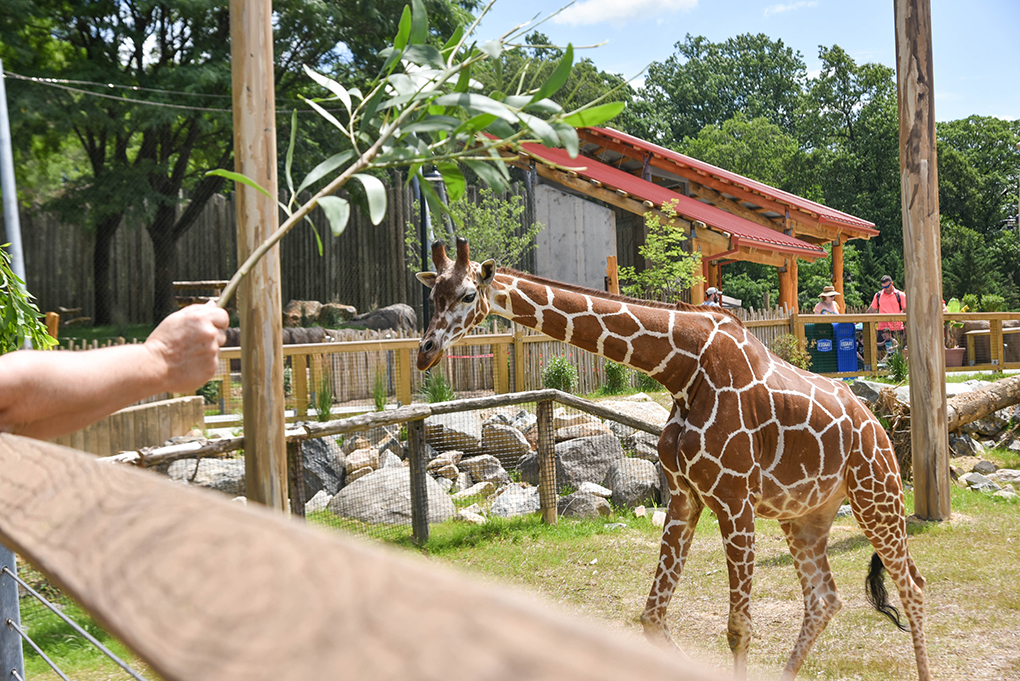 The Giraffe Feeding Station is now open! Weather and animal permitting, guests are able to purchase an acacia browse branch to feed a giraffe daily. Plus, check out our brand new Giraffe Feeding Station live cam!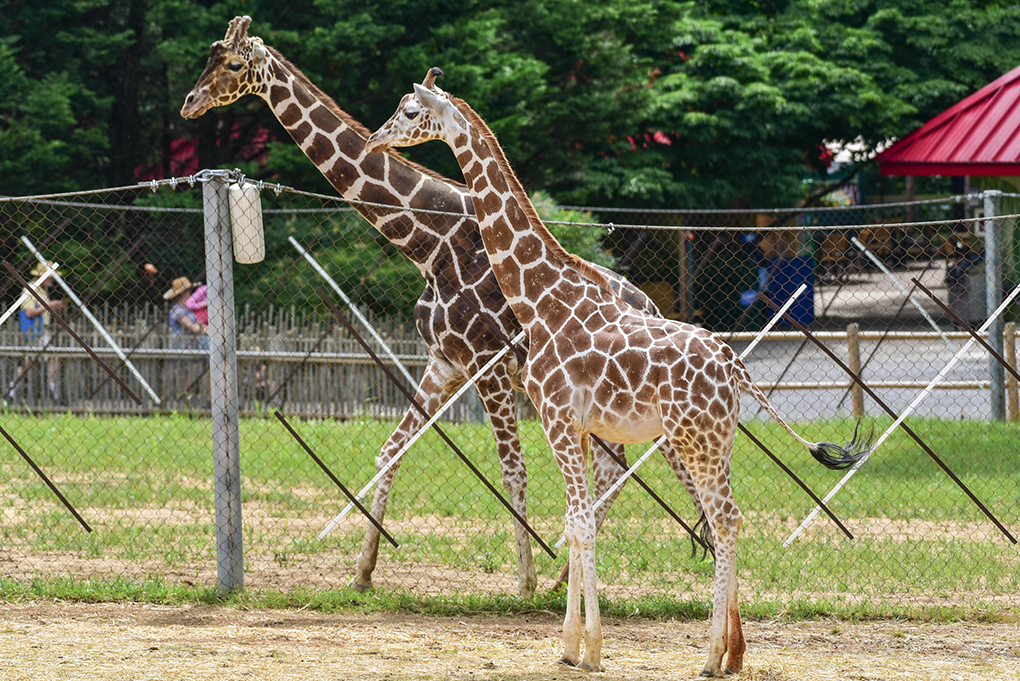 The barriers in the yard provide the giraffes with a great feeding and enrichment opportunity. Caesar frequently plays with his favorite buoy that hangs from the barrier.
---
ELEPHANT OVERLOOK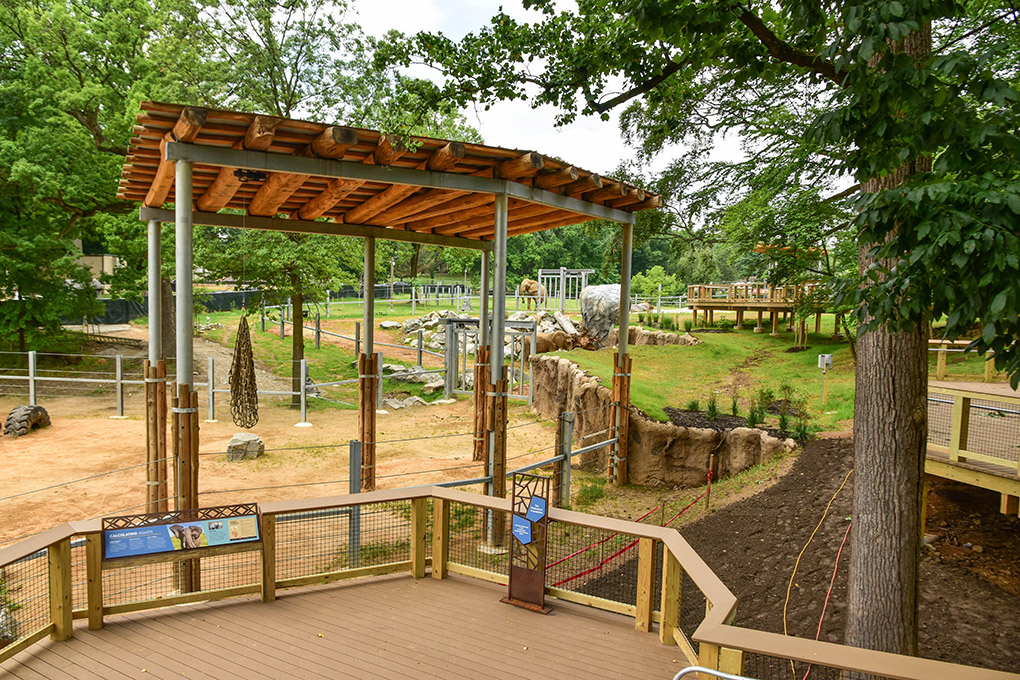 The completed boardwalk below the Elephant Overlook gives guests many different views of the elephants engaging in natural behaviors such as dusting, bathing, and mud wallowing.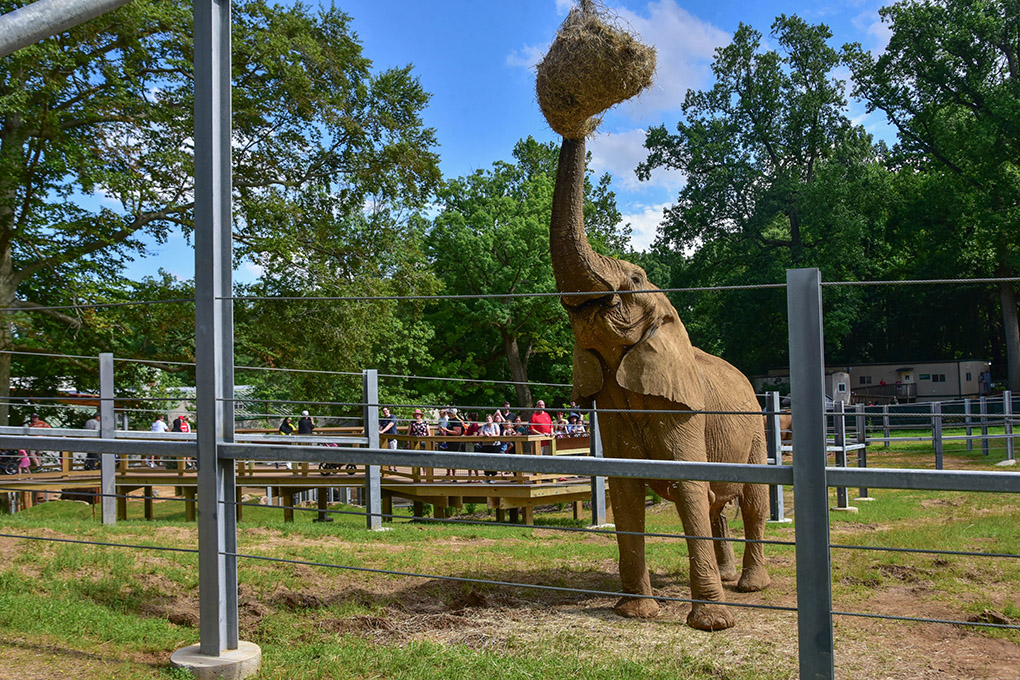 Tuffy has been enjoying eating from the elephant's NEW flexible hay hoist, located so that guests are able to get a closer look.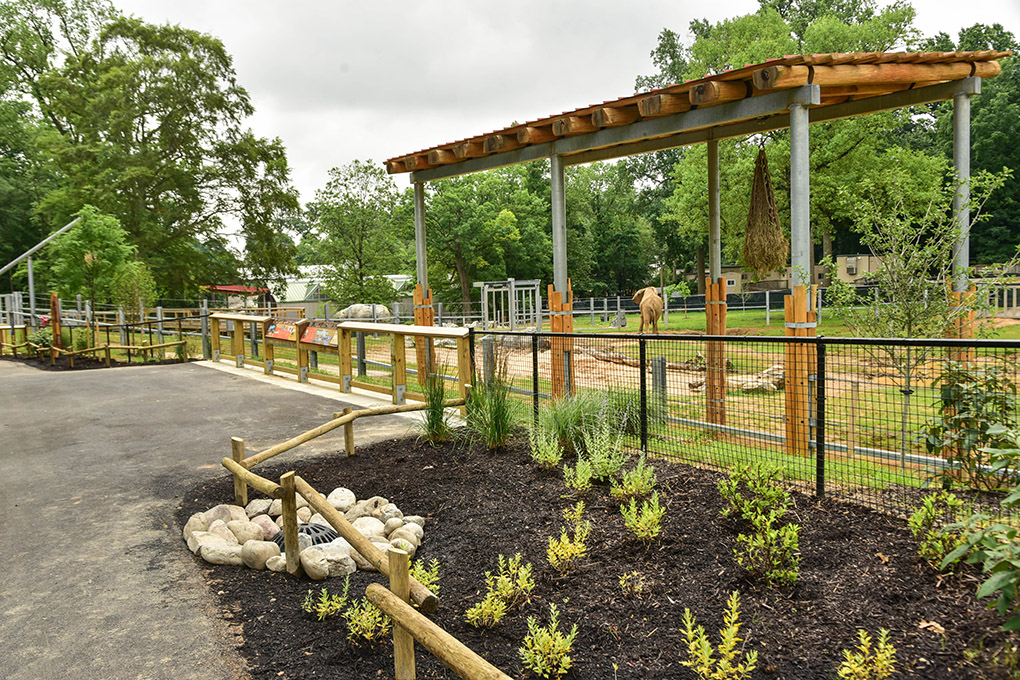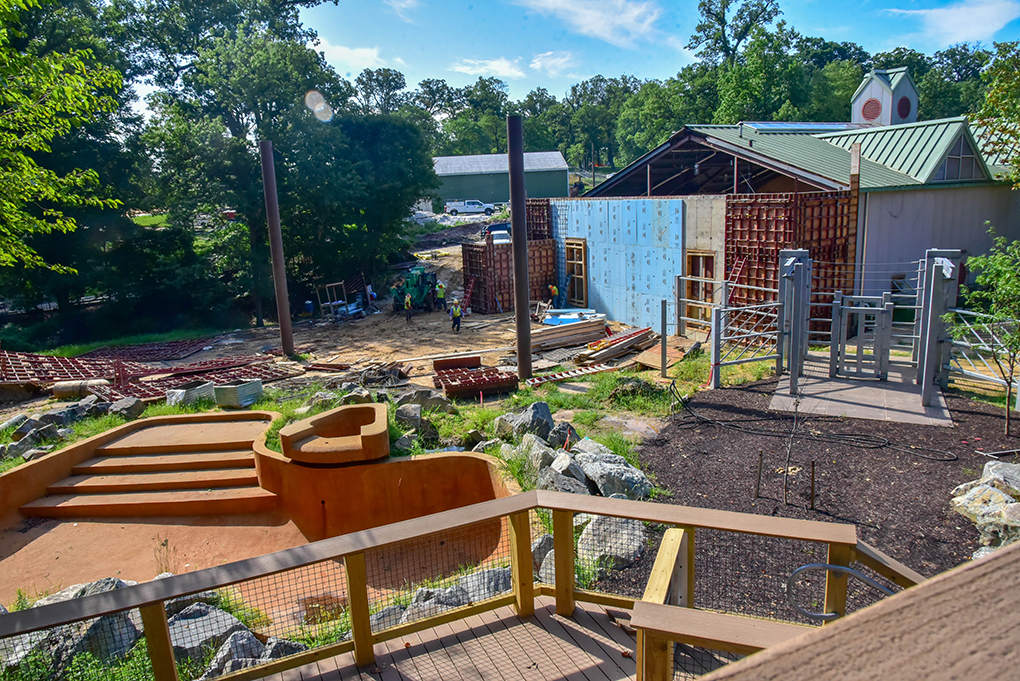 The paths closest to the elephants are complete and accessible to guests! Guests may still see some construction occurring as improvements to the elephant barn continue in order to enhance the elephant's indoor home.
The NEW water cannon has made a splash this summer! It's already been used many times to cool the elephants down in the heat.
---
For more info on the African Journey renovation project, click here.
Your gift, large or small, helps the Zoo provide exceptional care for the animals.