It sure does finally feel like spring! With the trees in bloom and just 50 days until summer, the African Journey renovations are approaching their final touches. New enrichment structures have been built in the lion habitat and the giraffe yard near Giraffe Feeding Station is almost complete. For elephants, their yard is looking lush and green and the boardwalk under Elephant Overlook is in full construction swing. Check out the update below for the latest news on the improvements and changes! Stay tuned for more information to come.
Lion Habitat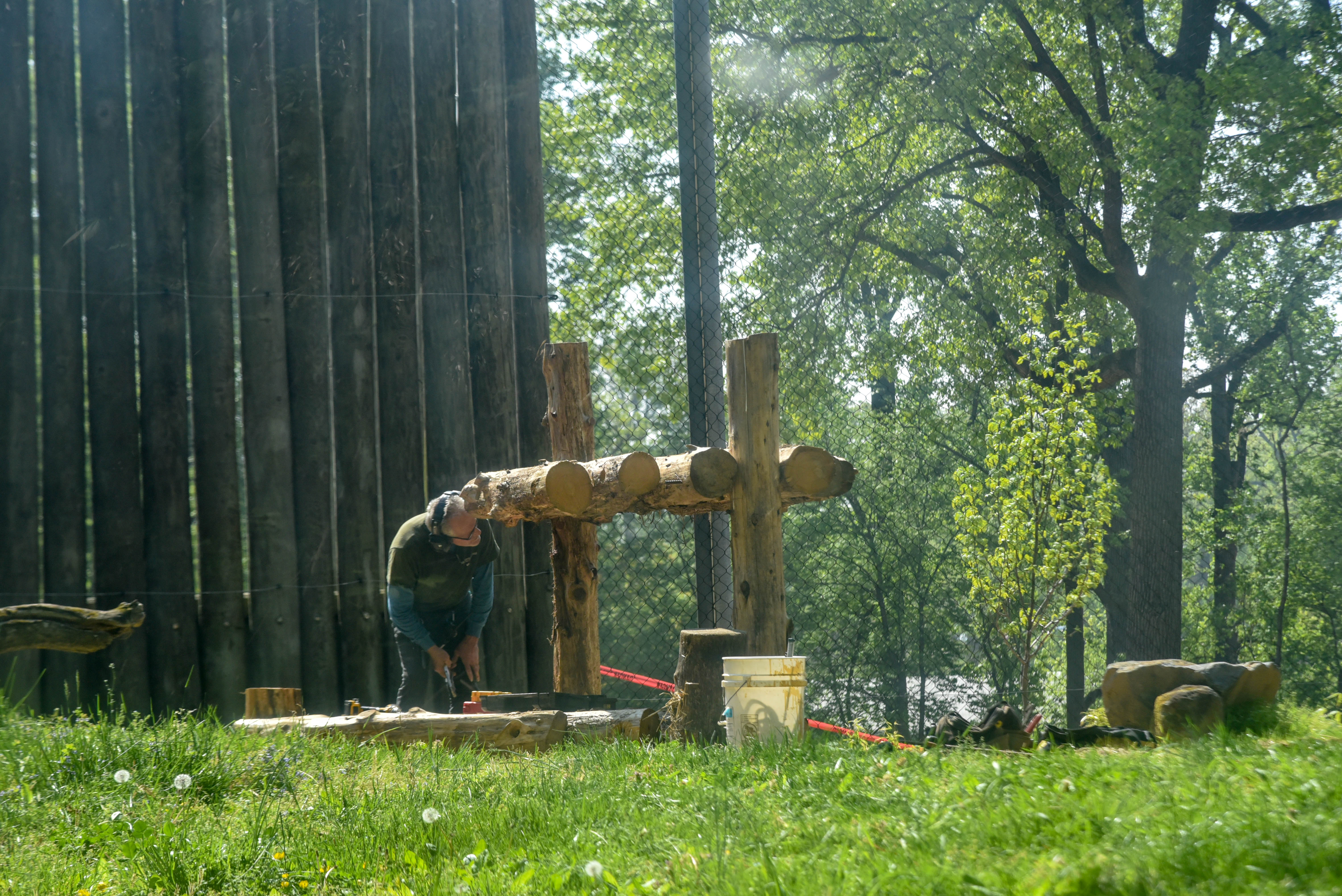 A new climbing structure is being built for our lions Zuri and Hassan in their newly improved exhibit.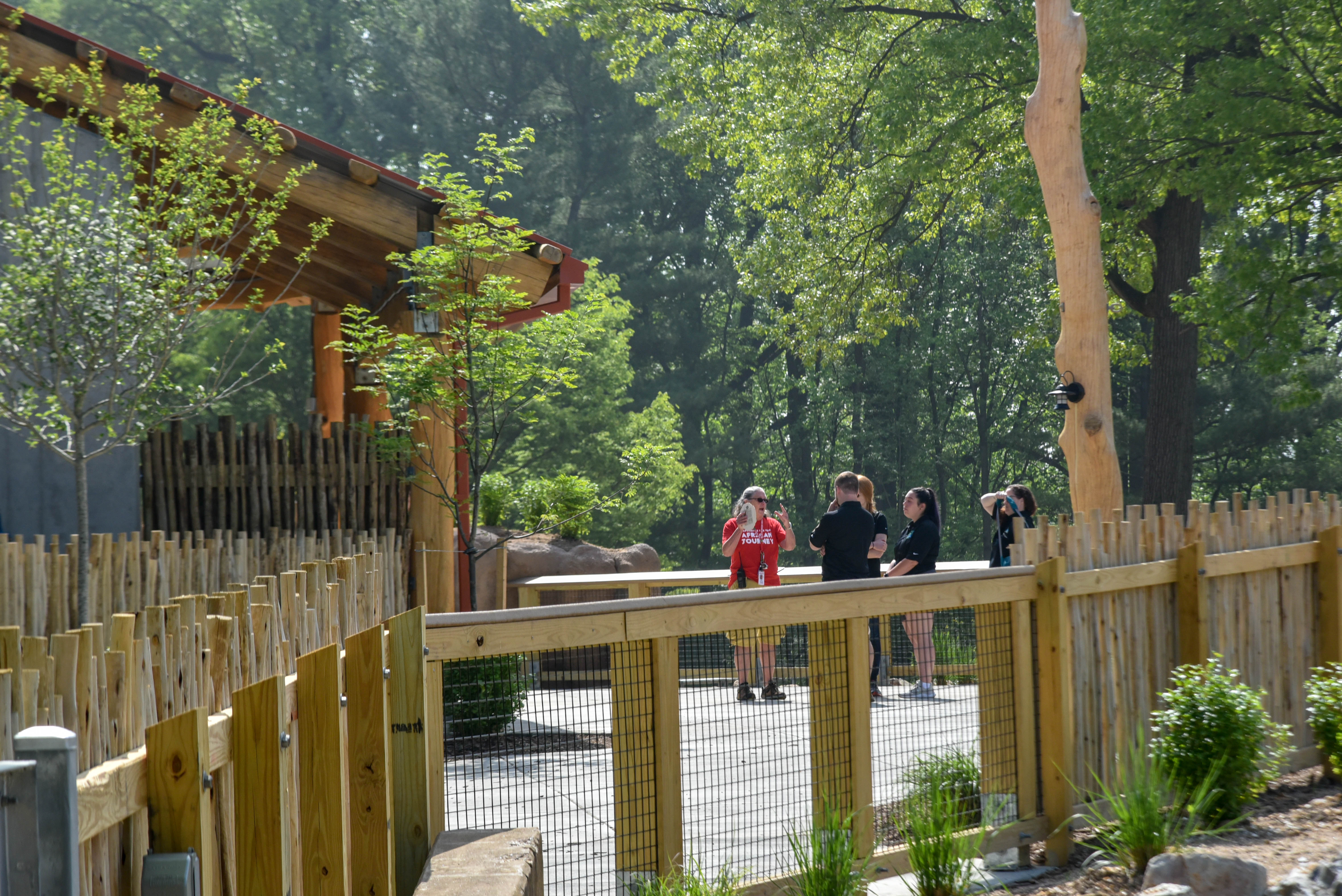 Plants and shrubbery are being planted across the Lion Habitat and Giraffe Yard to add some additional green and spring flare!
Giraffe Yard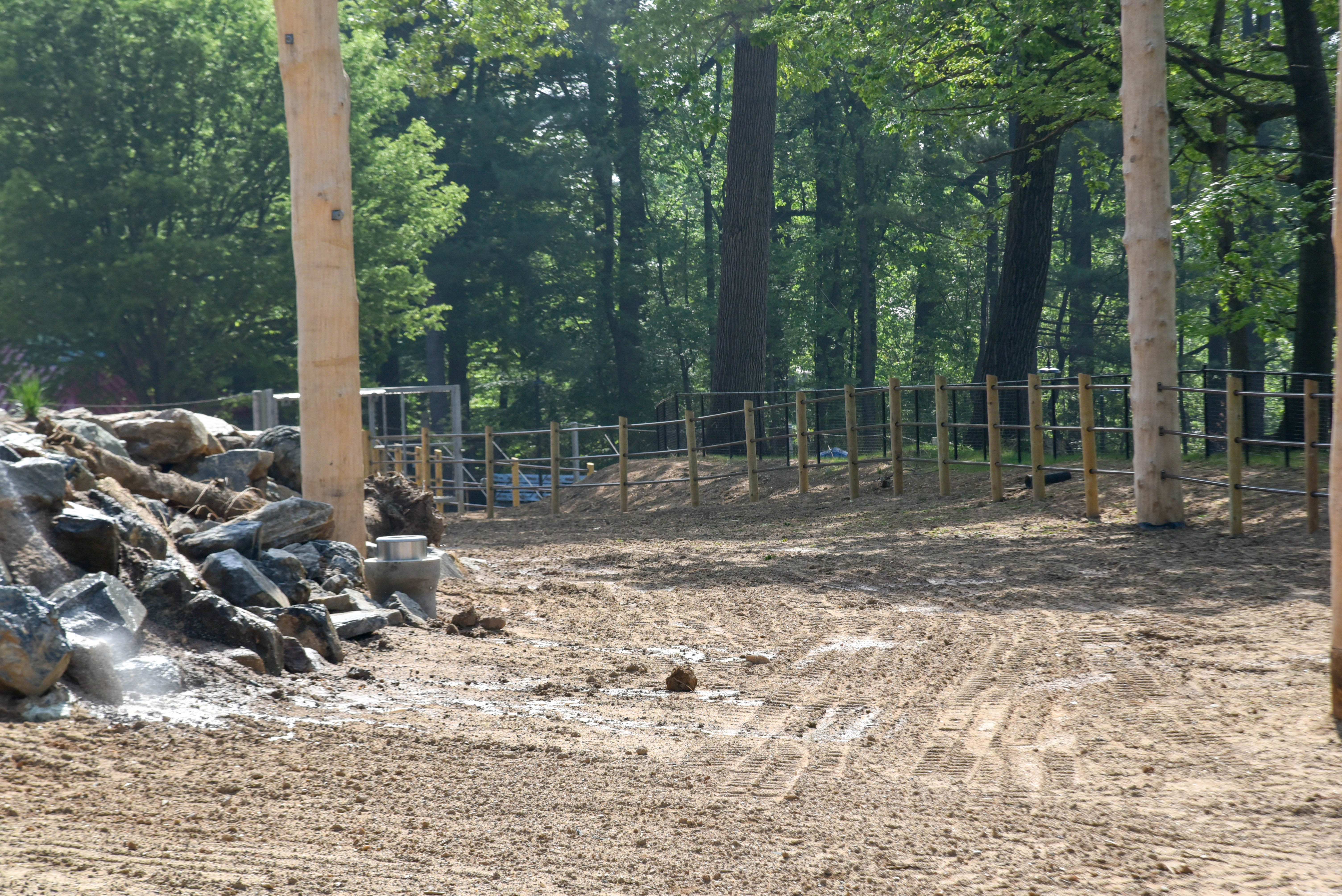 The Giraffe Yard is undergoing its final touches! The yard is almost completely leveled and the new shade posts have been installed. Check back for updates when the giraffes will begin introductions to their new space.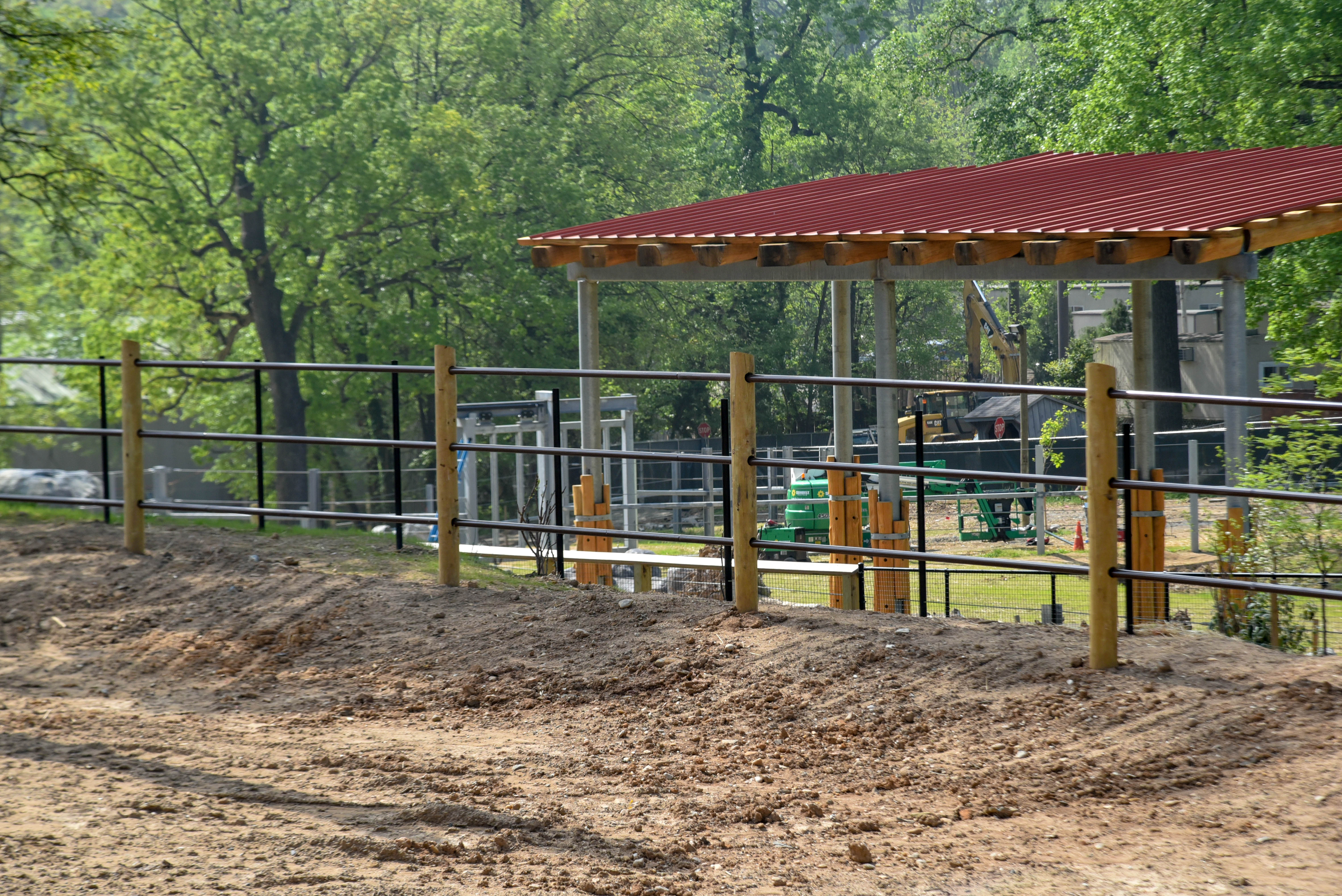 The view from the Giraffe Yard looking onto the new Elephant Outlook and exhibit.
Elephant Outlook
New grass is sprouting in the Elephant Yard!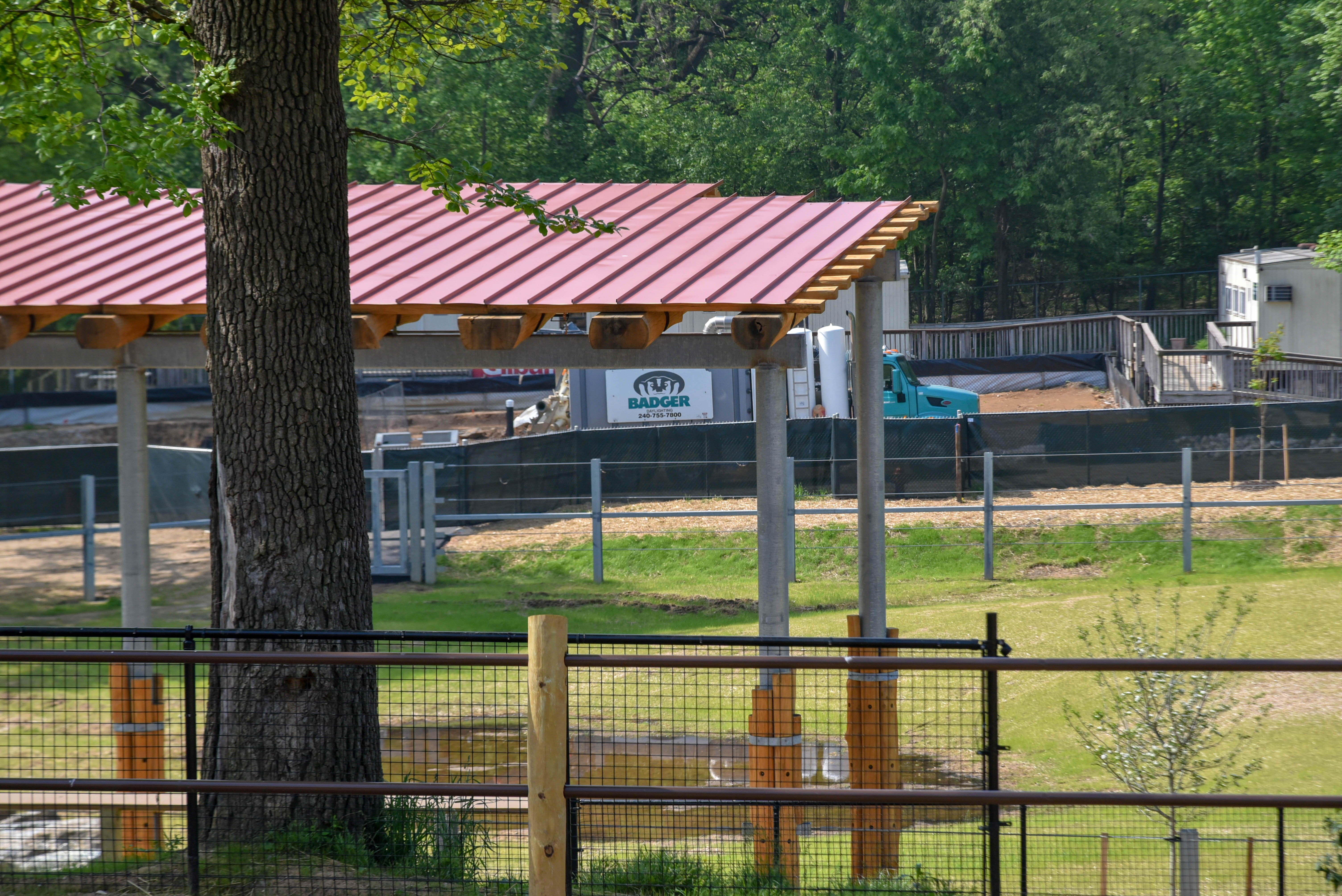 The elephant shade structure near the watering hole is now complete and ready for use.
For more info on the African Journey renovation project, including renderings of what new habitats will look like, click here.