As busy as bees collecting pollen, a bird building a nest, or a pride of lions hunting, the construction crews at the renovation site of the elephant, giraffe, and lion habitats keep working away, even as the season begins to change and temperatures drop. Some of the changes you'll see in this update are touches that may seem small but will have a big impact when the three habitats reopen in 2019.
Elephant Habitat:
Finishing touches are going on the inside of the large new elephant yard, where the Rock Island penguin exhibit once sat. Notice the fallen trees, sculpted rocks, and grand shade structure that the herd will be able to interact with. A "splash pad" can also be seen next to the fence that will be a perfect place for elephants to stand as their keepers spray them with the water cannon.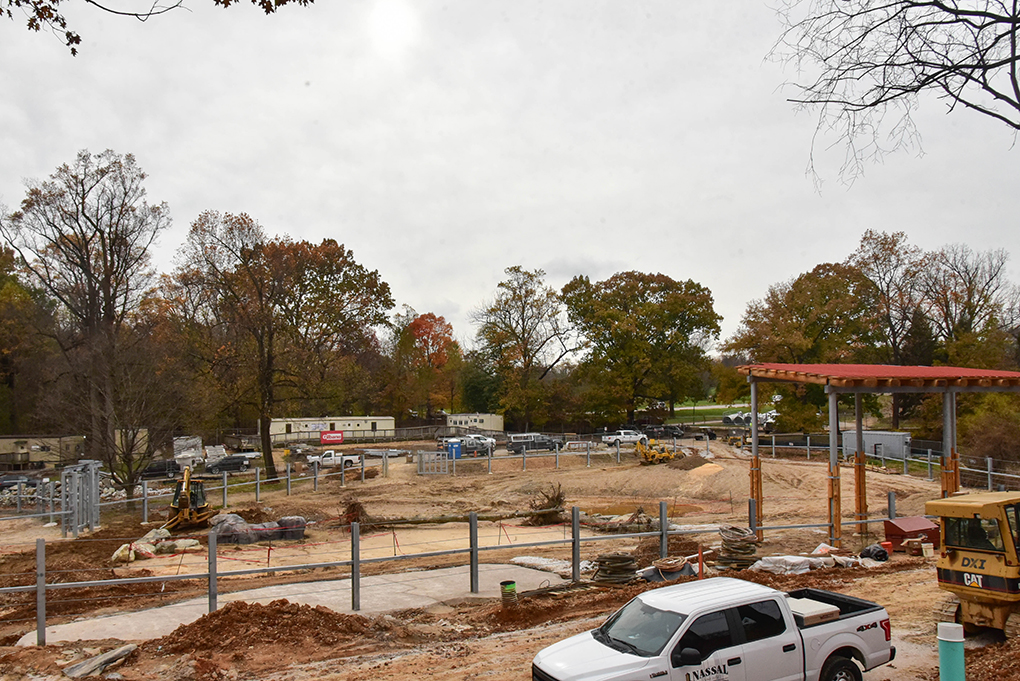 Below you can see another ele-fantastic feature is taking shape. What looks like a few precariously balanced poles is going to be a hoist for elephant food like hay.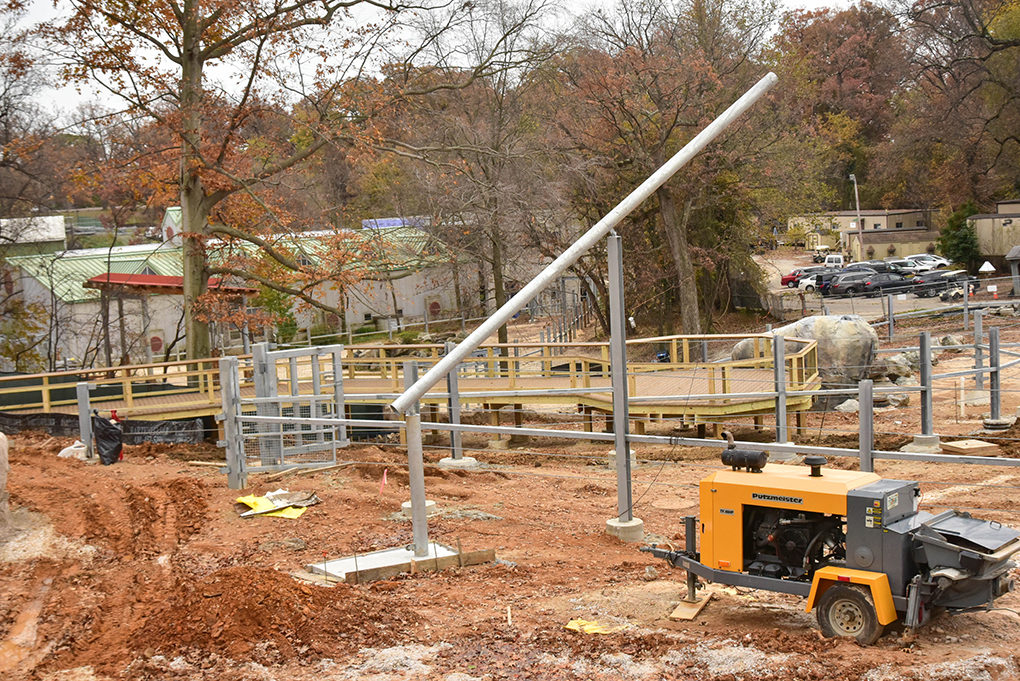 A new view for you is nearly complete. The new overlook will provide an eye level view of elephants for Zoo guests.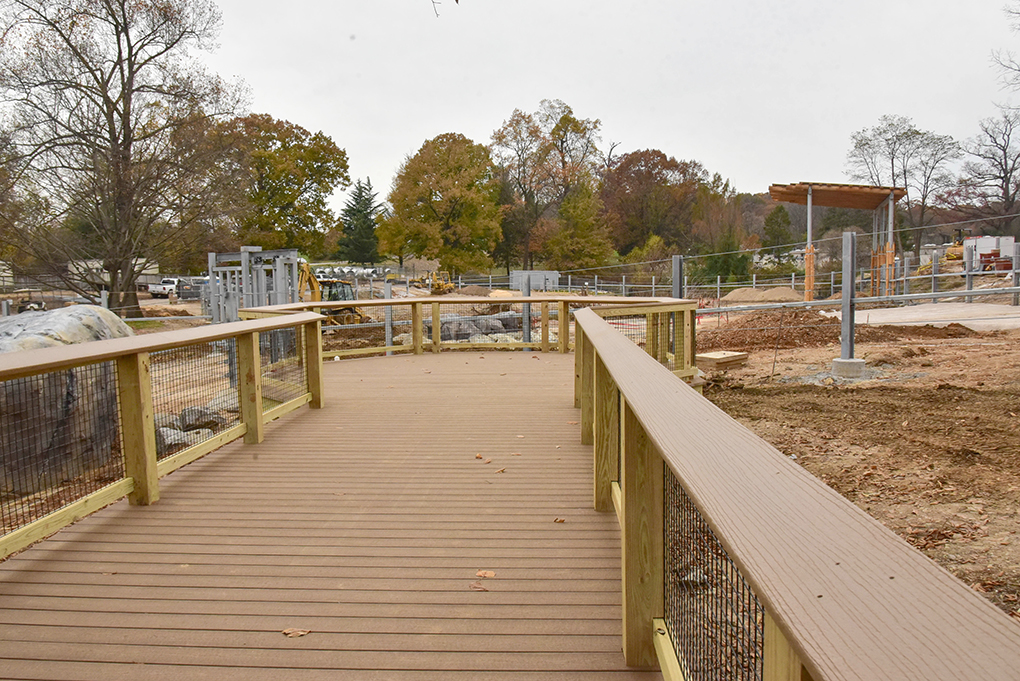 Giraffe Habitat:
Now, this is a big transformation! What once was the smaller of our two outdoor giraffe yards has gotten a huge expansion, new barriers, and improved gates.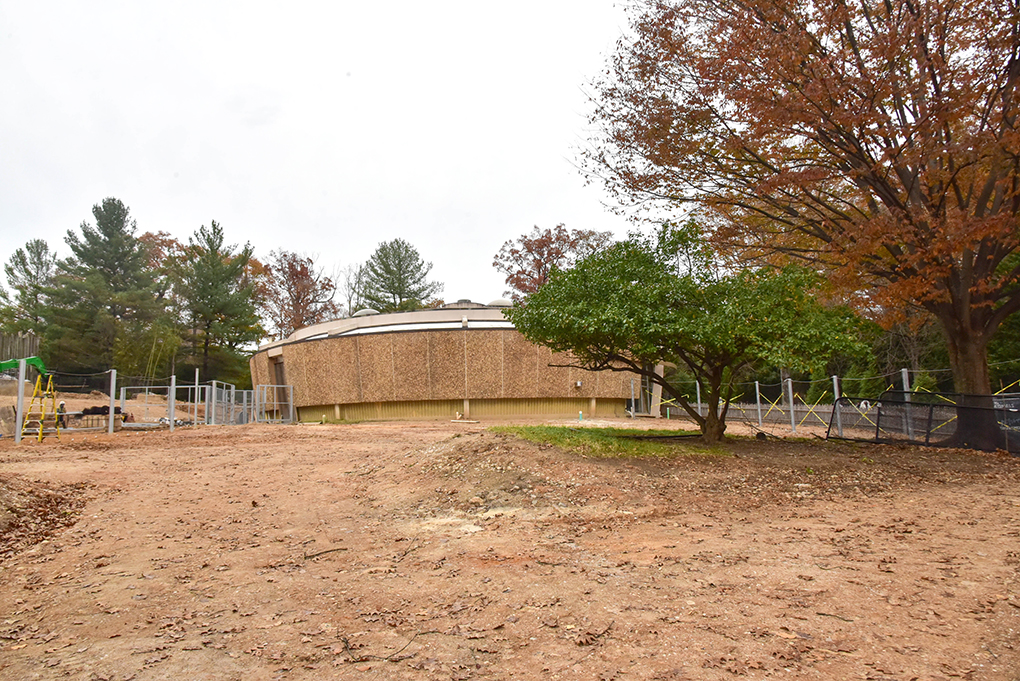 Moving dirt, earth, and more dirt. What may seem like a muddy mess, is a deliberate effort to flatten the large, long giraffe yard that leads to the Giraffe Feeding Station. The flat surface will be perfect for giraffe galloping when it's finished.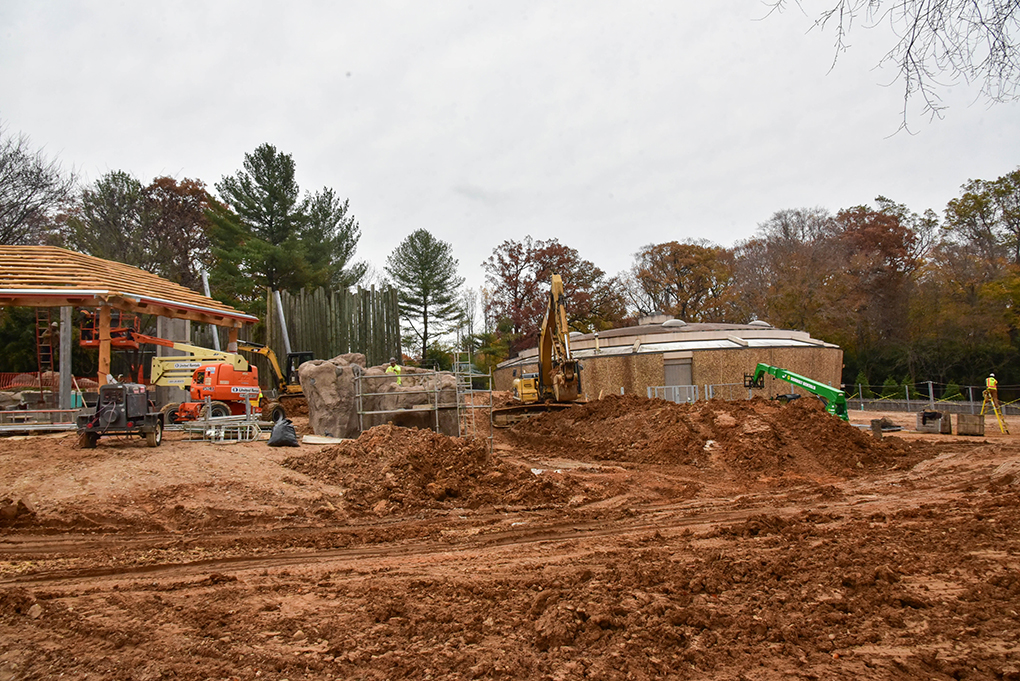 Lion Habitat:
You've never seen lions like this before. The new viewing area for lions is up, and isn't it impressive? Under the canopy, guests will be able to view lions through floor to ceiling glass and when you turn around you'll be able to see the giraffes too.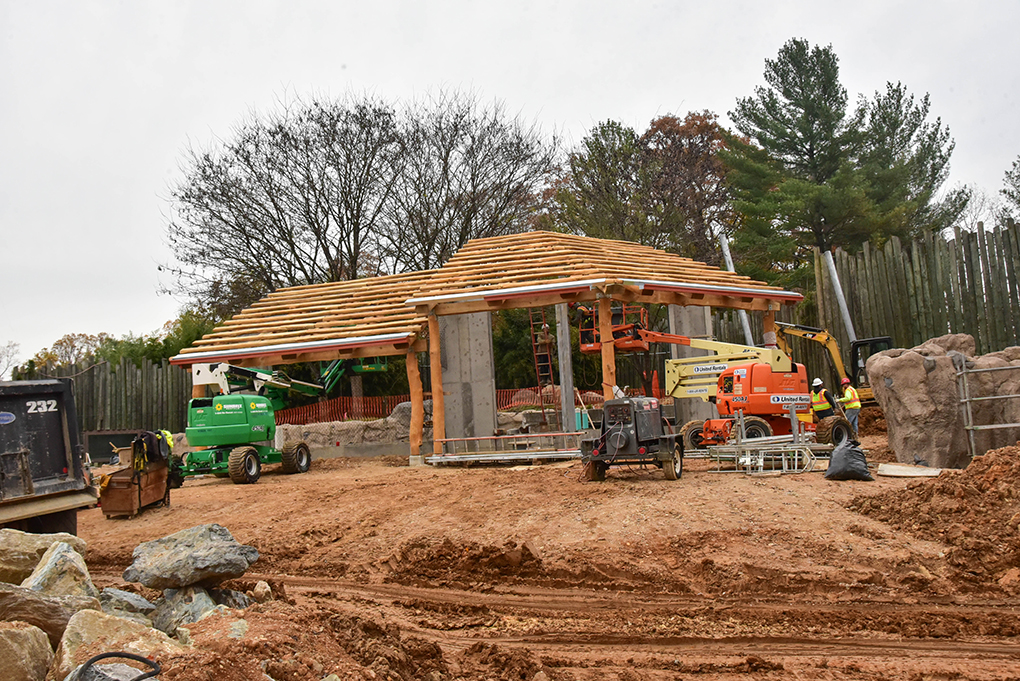 On one side of the lion viewing area, a mesh barrier is going up. This area will be home to the new lion training wall where you can see how our keeper team interacts with the big cats during training sessions.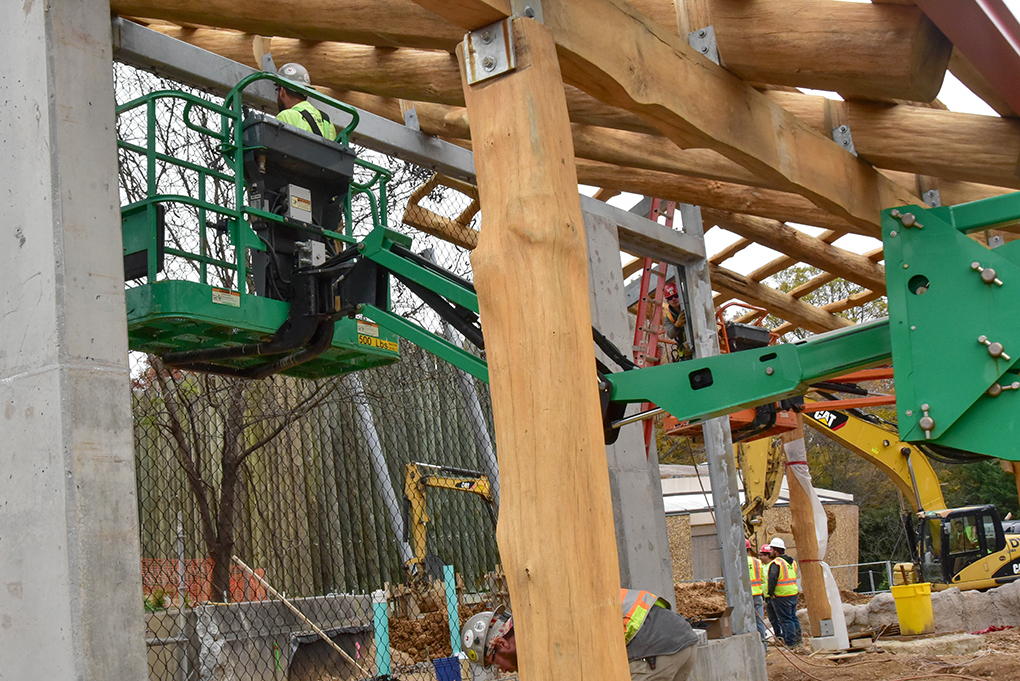 Rock details have been sculpted and not only provides the habitat with a natural feel, but they also provide lots of perfect lion lounging areas.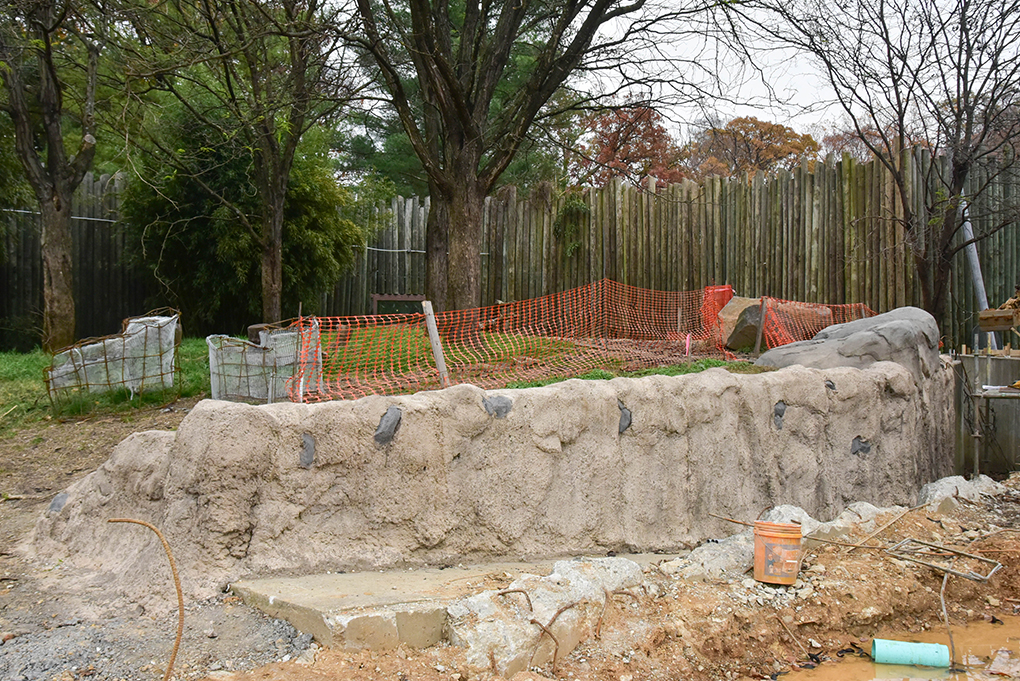 For more info on the African Journey renovation project, including renderings of what the new habitats will look like, click here.