BALTIMORE, MD – The Maryland Zoo is happy to announce that Neva and Amelia Gray, two young polar bears from the Columbus Zoo & Aquarium, arrived at The Maryland Zoo in Baltimore during the early evening hours of Tuesday, October 9.
Four members of the Columbus Zoo's animal care team, along with one of the Zoo's staff veterinarians, traveled with the bears and were met by the Maryland Zoo team to welcome the bears to Polar Bear Watch. Two members of the Columbus Zoo animal care team will stay in Baltimore for a few days to help facilitate Amelia Gray and Neva's transition to their new home at Polar Bear Watch.
Amelia Gray, Neva and her twin brother Nuniq were the only polar bear cubs born at a North American zoological facility in 2016. Amelia Gray was born on November 8, 2016, to first-time mother Anana. The name Amelia means "defender," which represents that she is a conservation protector for her species, and Gray is a nod to one of her unique features—a small gray patch of fur located along the left side of her neck. Neva and her twin brother Nuniq were born a few days later on November 14, 2016, to Aurora. Neva means "white snow" (and is also a river in Russia), and Nuniq is a derivative of Nanuq, the cubs' late father.
Amelia Gray was not raised together with Neva as female polar bears typically raise their young independently. However, they had daily opportunities to view one another, which will help in the introductions of Amelia Gray and Neva at The Maryland Zoo.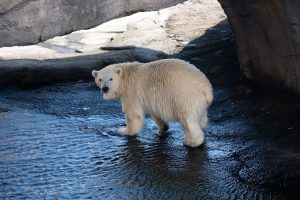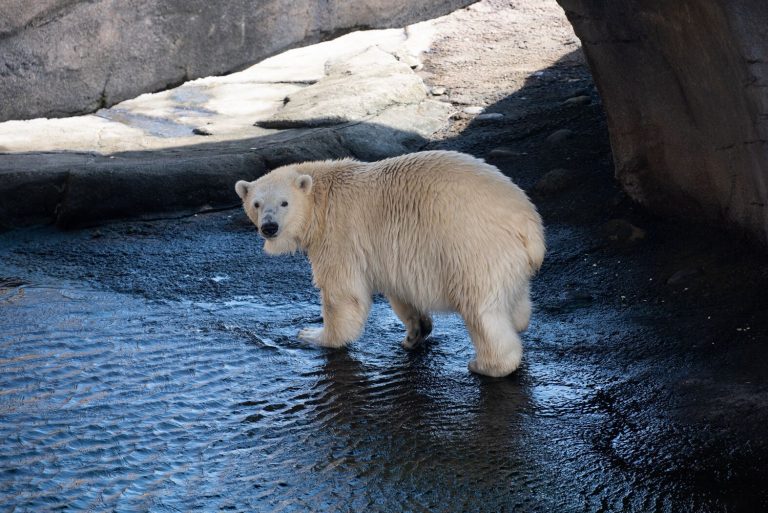 "At the moment, we do not know when Neva and Amelia Gray will make their first public appearance at The Maryland Zoo," said Erin Cantwell, mammal collection and conservation manager at the Maryland Zoo. "They are currently living behind-the-scenes at Polar Bear Watch while in mandatory quarantine. During quarantine they will be introduced to their new home, new animal care team and veterinary staff, and to each other. It can be challenging to introduce young polar bears to one another; however we anticipate a very smooth transition with the help of the team from the Columbus Zoo."
For updates regarding the Baltimore debut of Neva and Amelia Gray, follow The Maryland Zoo on Facebook, Twitter and Instagram and our website www.marylandzoo.org.
Even More To Bear In Mind…