Our African Journey renovations have been focusing on the giraffe outdoor yard as of late, where the ground is being flattened and existing paths are being demolished.
Below you can watch a time-lapse video taken from Giraffe Feeding Station, where you can see the walkway that once went past the giraffe yard get demolished over the course of several weeks. This process is in preparation for the expansion and flattening of the large giraffe yard that is nearest to the Feeding Station.
In this photo you can see the cement wall being taken down that once stood as a barrier for the moat separating the giraffe and lion habitats. This moat was never viewable by guests, but now this area will be transformed into a new elevated guest viewing pathway where you can see lions on one side and giraffes on the other.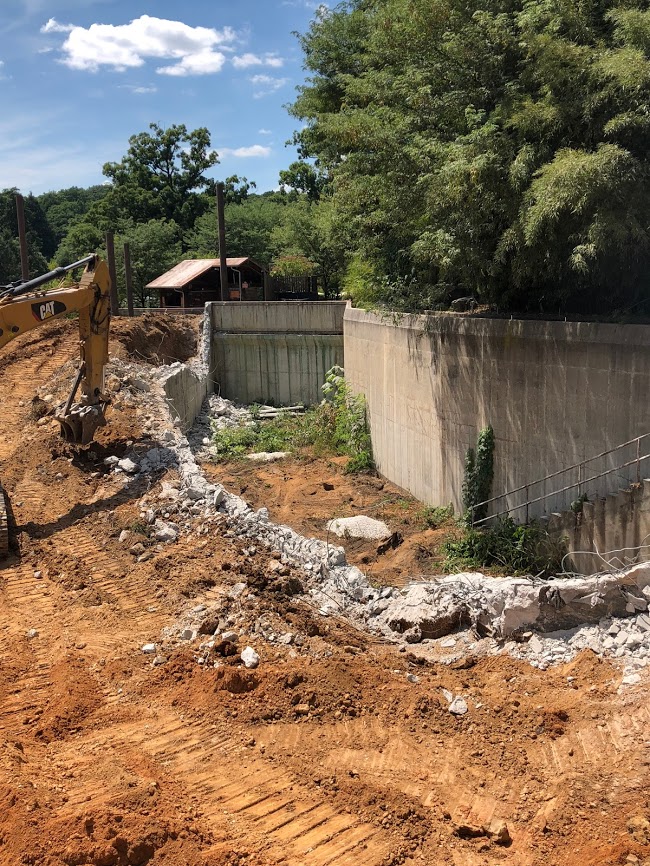 This image shows another view of the moat between the former giraffe and lion yards. You can see the lion habitat's barriers in the background behind the trees. This area will soon be turned into a new elevated guest viewing pathway.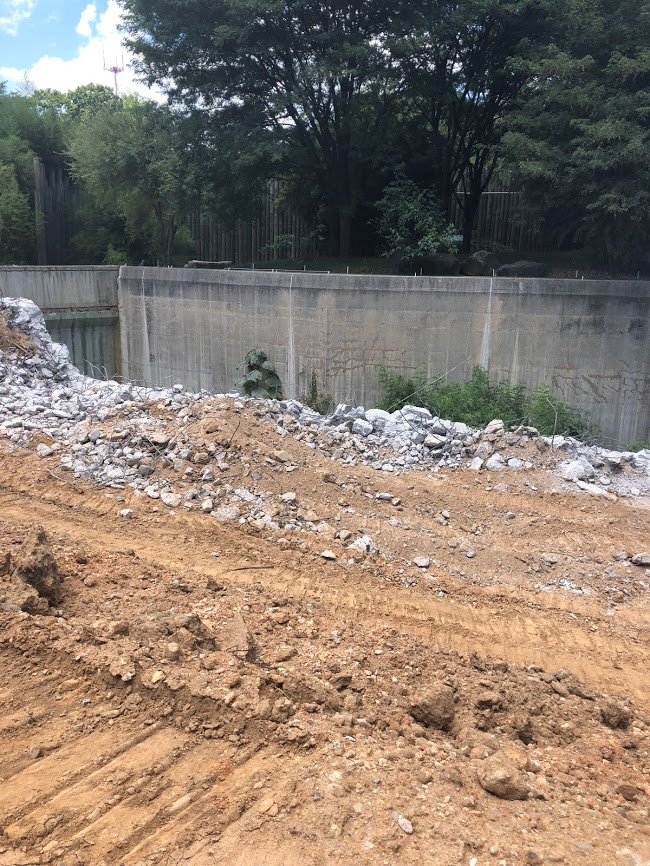 Want to learn more about what's to come for African Journey? Click here to see the renovation plans.