Big things are happening on the construction site of the new and improved portion of the African Journey. The biggest changes currently taking place happen to be on the renovations to the habitat of the largest animal at the Zoo – elephants! See photos below of the progress:
This new structure will provide elephants with a nice place to catch some shade.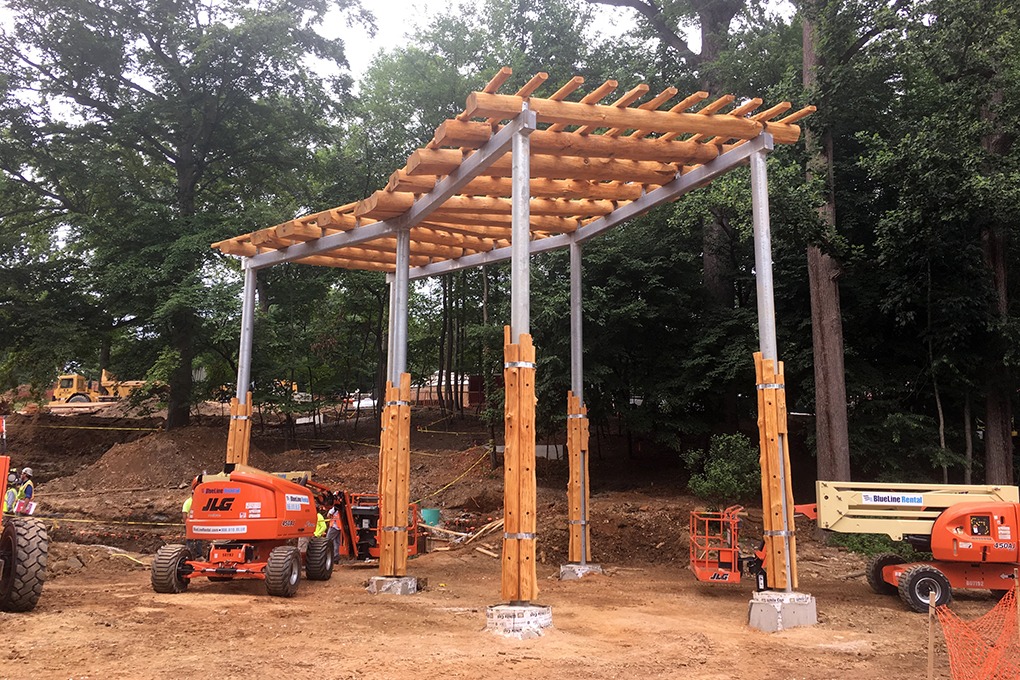 The beginning of a faux rock wall. See below for the "during" and "after" photos of this process.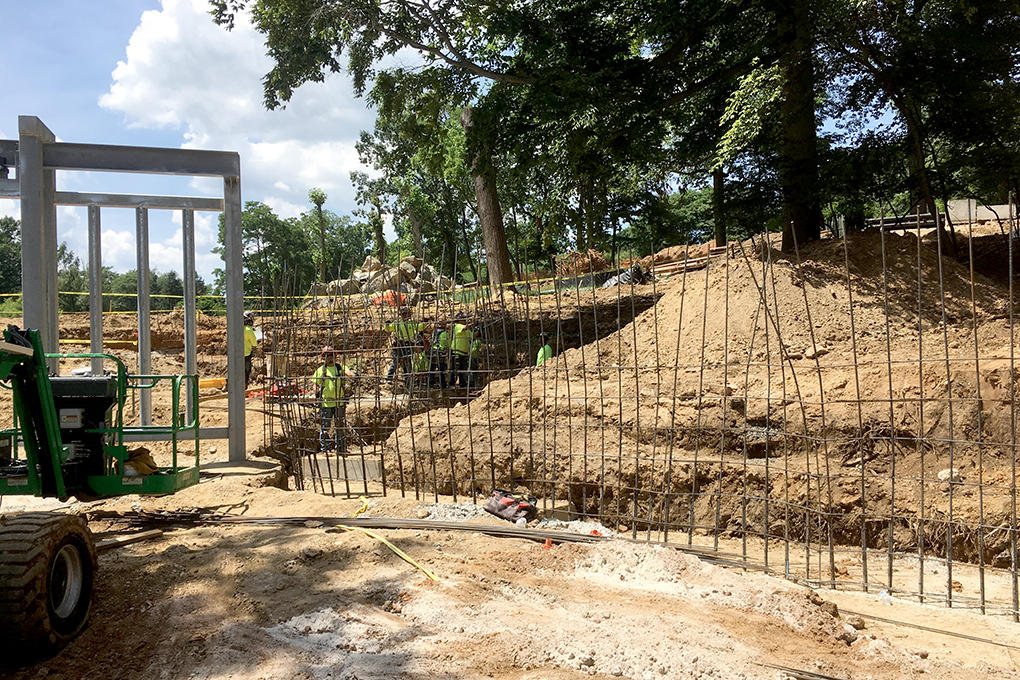 During construction of a new wall that looks like natural rock when finished.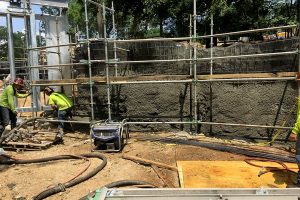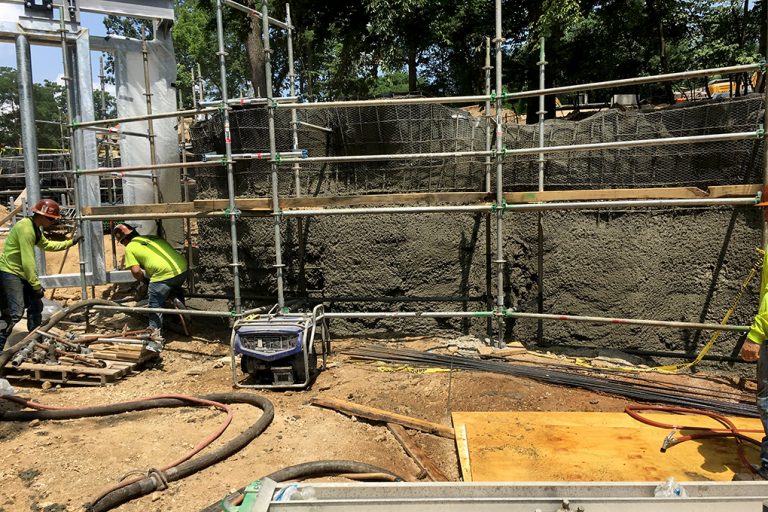 After! Can you believe how lifelike the rock looks?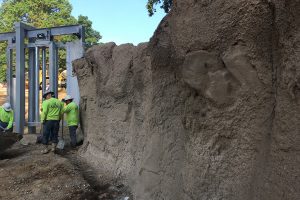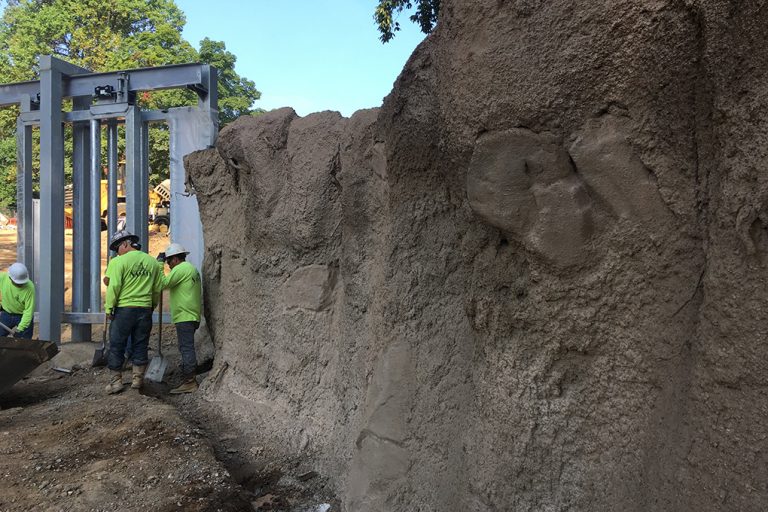 The existing Elephant Overlook is getting a facelift, too.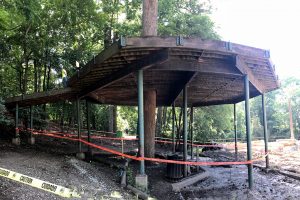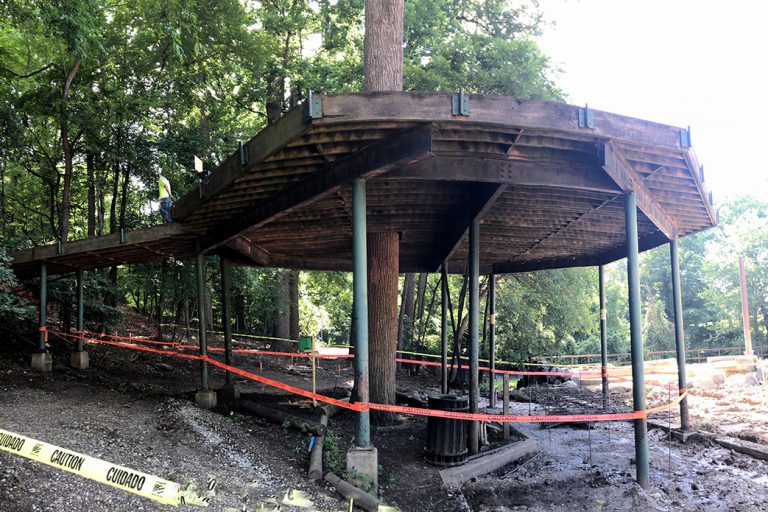 The Rock Island penguin exhibit once stood here. Now it's starting to look a lot more like the Savannah style elephant habitat it's being transformed into!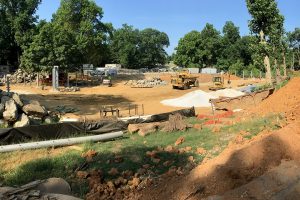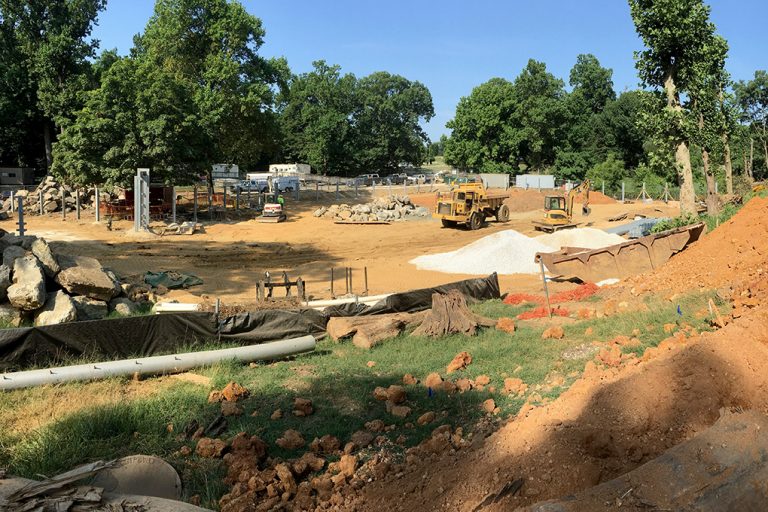 Learn more about what's to come. Click here to see the renovation plans.