Another chapter of Julius's story has come to a close and its contents make us more sure his legacy and the lessons we learned from him will continue on to help other giraffe calves like him.
A necropsy (an animal autopsy) was performed by doctors at Johns Hopkins and lab tests were poured over. The resulting report showed lesions on the left side of Julius' brain and near the brainstem. Many followers of his story noted Julius' endearing head tilt. This quirk was something the Zoo's vets noted from the start, and we now know was likely a symptom of his brain abnormalities. The lesions also link to Julius' acute feeding challenges. Effects of his brainstem lesion on his tongue's dexterity ultimately prevented Julius from eating successfully, gaining weight, and developing a healthy immune system, even with extensive around-the-clock efforts from the animal care and veterinary teams.
We will never know definitively, as is sometimes the case in animal and even human medical care, what caused the initial lesions in Julius' brain. They could be a result of oxygen being cut off from his brain in the womb or during birth, though there were no signs of distress witnessed by the team during the birth process. What we do know is that everything we have learned from the report of Julius' final exam, as well as the lessons in specialized calf care and feeding methods he gave to us, are already being shared with other Zoo professionals and benefiting giraffe calves in other parts of the country.
Thank you to everyone who followed Julius' journey — the members of #TeamJulius — for standing by us and pouring your support into Julius's struggle. Know that the level of care and scientific follow up in Julius' case is the standard, not the exception, of care every animal at this Zoo receives. Not every case garners the attention Julius did, and that's ok, we do the work for the animals. But, in those very special cases where one animal's short life touches thousands, the awareness that brings to the threatened species, like giraffes, we are working to conserve is a pretty good bonus.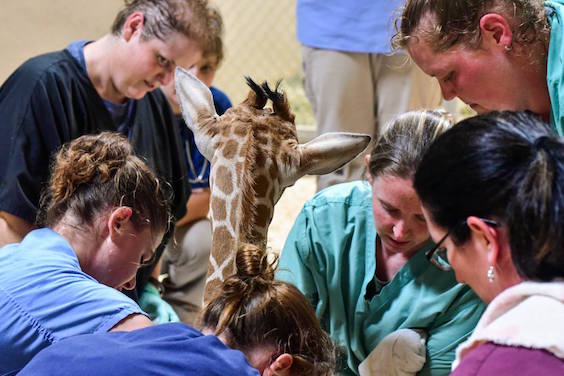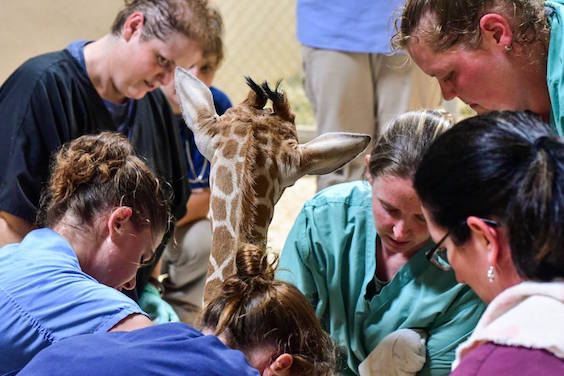 If you are new to Julius' story or wishing you could learn more, listen to the podcast episode featuring one of the Zoo team members who knew him best.