BALTIMORE —The Maryland Zoo in Baltimore is saddened to announce the death of Angel, the Zoo's 17-year-old reticulated giraffe. Angel was humanely euthanized yesterday after struggling with age-related medical issues over time.
"Angel had been showing signs of leg and back pain in the past few months to years, but both worsened recently," said Dr. Ellen Bronson, chief veterinarian at the Zoo. "Because of the great work the keepers did training Angel to enter the giraffe chute voluntarily, we were able to devise many creative therapies for safely treating her up-close, including ultrasounds and hoof trims, and extending her time with us."
"However, recently keepers had seen Angel laying down in the mornings, which was unusual for her," continued Bronson. "While we were able to provide her with pain medicine which made her more comfortable, we realized that her quality of life was declining and the difficult decision was made to euthanize her."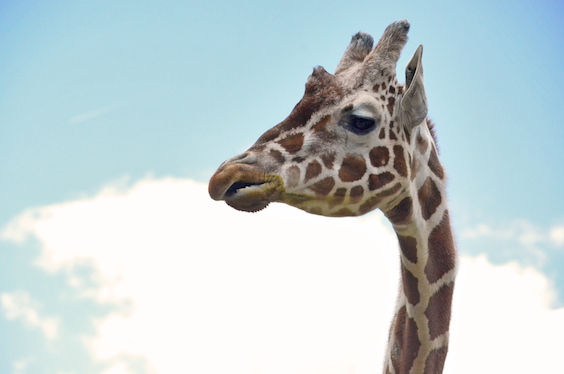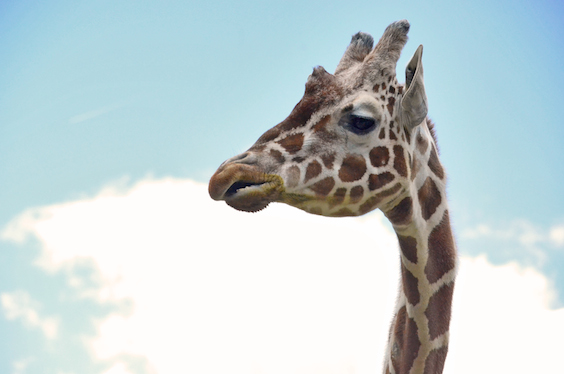 "Angel was the last giraffe to be born here," said Mike McClure, general curator. "She was hand-raised by staff and was the center of our herd for so many years. It has been wonderful to have her help the three new female giraffe acclimate to their home at the Zoo, and she was also a favorite with guests who were able to feed her at the Giraffe Feeding Station. We will all miss her greatly."
Reticulated giraffe (Giraffa camelopardalis reticulate) are one of 9 recognized subspecies of giraffe. Easily the tallest species on the planet, the giraffe can browse on leaves that Africa's other grazing herbivores can't reach. Giraffe travel in loose, informal herds and can be found in eastern, central and southern Africa. They range across savannah, grasslands, and open woods in search of trees – especially their favorite, acacias – to feed upon. Reticulated giraffe are not currently threatened or endangered. They are protected from hunting in most places where they now live, but are still vulnerable to poaching and habitat loss.
The Zoo is home four other giraffe, including three females, 4-year-old Kesi, 2-year-olds Anuli and Juma, as well as 7-year-old male Caesar.