Happy Zookeeper Appreciation Week! Today's Keeper spotlight is shining on Tanya W. of Polar Bear Watch and African Watering Hole. Read on to see what Tanya has to say about her work as a keeper after 16 years at the Maryland Zoo.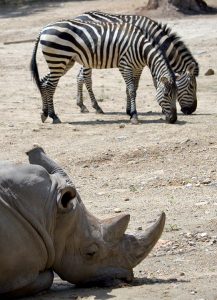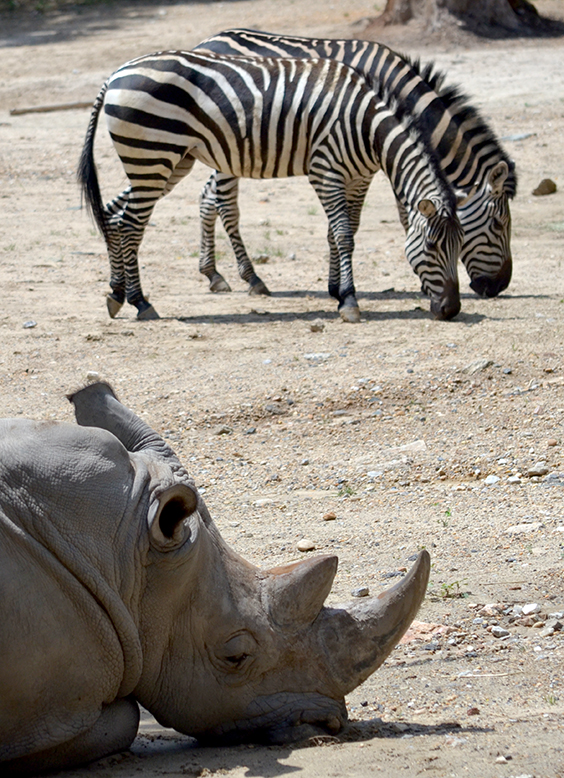 What kind of animals do you work with or what area?
Polar bears, arctic foxes, ravens, eagle, chameleons, white rhino, zebra, ostrich, sitatunga, leopard, tortoises, blue duiker and a host of African bird species.
How long have you been working at the zoo?
16 years.
What steps did you take in order to become an animal keeper?
I started in the goat yard as an animal attendant and was promoted to a full-time keeper.
What is something you do everyday for the animal that would surprise us?
A lot of people at keeper chats are surprised when we talk about the different training programs and behavioral enrichment programs.
What do you want the public to know about zookeeping?
Scooping poop is a very small part of our job. We do enrichment for our animals, diet preparations, keeper chats, and much more. Also, we do this job because we're passionate about animals and conservation.
Why did you want to become a keeper?
I want to teach and reach out to kids who are growing up in the same neighborhood that I did (around the Zoo), so they can better appreciate the natural world and their impact on it. Oh, and because I LOVE ANIMALS.
What hobbies/interests do you have outside of your zoo life?
I'm very active in my church, I teach Sunday school, dance, sing, and do liturgical mime. Reading is also my favorite thing to do.
What is your favorite part of a typical day at the zoo?
When I first get to the area in the morning and the animals are just getting active, everything is quiet, and they're completely focused on me.
What is the most challenging part of your job?
Losing an animal (due to sickness or old age), it doesn't happen often, but it's like losing a friend or coworker. It never gets easier, they're all special.
Where would you travel to see animals, or what places have you traveled to?
I've been to Canada to see polar bears in the wild, one of the best experiences in my life. I want to go to India and Africa someday as well.
What do you think is the most important reason to support the zoo?
Education and exposure to nature. When I was a kid my father took me to the Zoo a lot. I think that kids in the surrounding neighborhood would benefit from being able to visit the zoo.