Progress is waddling on at the site of the Zoo's new African Penguin Exhibit. After lots of dirt digging and earth moving the hole for the main Interpretive Center is just about complete, which means work on laying the concrete foundation is just days away. Our penguin on scene, Perry, is keeping an eye on all the activity.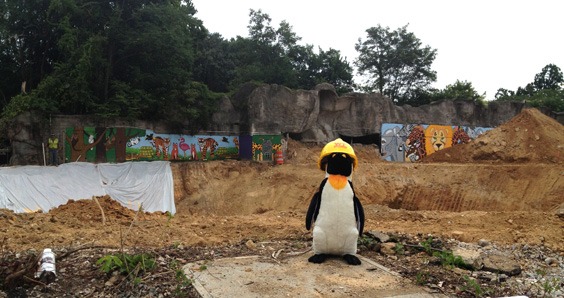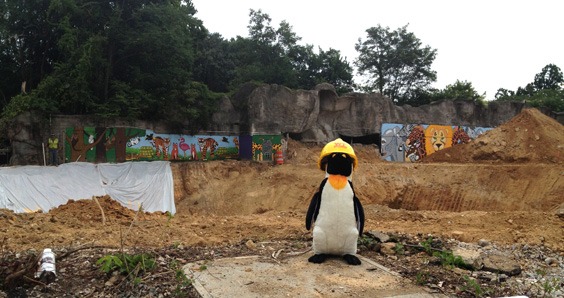 This Thursday, ground footers will begin to be placed for the first of several buildings and by next week the underground walls will start to take shape. Currently, pedestrian traffic continues to be routed into African Journey via a temporary boardwalk entrance. From there, guests are getting a great view of the construction and the progress. We've even noticed a few youngsters enjoying the sites of heavy machinery.
The good news is that the project continues to remain on schedule and construction is moving quickly. Stay tuned for more updates from the site coming soon.