BALTIMORE, MD and SAN FRANCISCO, CA — Don Hutchinson, president and CEO of The Maryland Zoo and Tanya Peterson, executive director and president of the San Francisco Zoological Society spent some time talking about their respective teams before hammering out a fun bet on the outcome of Super Bowl XLVII.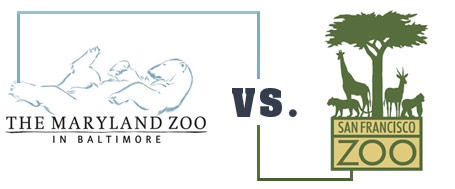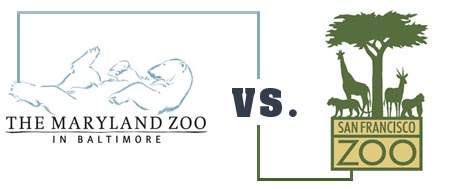 Last evening they exchanged their bets, both hinging on some favorite animals representing the teams in each city. The Maryland Zoo is home to Rise and Conquer, the official raven mascot of The Baltimore Ravens. The birds can be seen at each home game on RavensWalk and on the sidelines during the games. The San Francisco Zoo has on exhibit a young black rhino named "Boone" after the 49ers offensive tackle Alex Boone.
So, the bets
From Don Hutchinson, President and CEO of The Maryland Zoo in Baltimore: "Should the 49ers be so lucky to win the Super Bowl this Sunday The Maryland Zoo in Baltimore is prepared to name our Raven exhibit the 'San Francisco 49ers exhibit,' with a special dedication to the San Francisco Zoo. We will of course make the name change with the appropriate 'pomp and circumstance.' The exhibit will carry your name for one month beginning February 11th."
From Tanya Peterson, Executive Director and President, San Francisco Zoological Society: "In the highly unlikely event that Baltimore wins on Sunday, we are prepared to name our Black Rhino exhibit — whose inhabitant is named after Alex Boone, the 49ers' offensive tackle (#75) — for a similar time, pomp and circumstance. We'll even have Boone's enrichment look like crow, I mean, raven, because if the 49ers lose, we are all eating crow here!"
During the course of the week leading up to the Super Bowl, both zoos have been having fun with enrichment treats for the animals. In Baltimore, they received footballs painted in 49ers colors, and in San Francisco, Boone the rhino will devour a Ravens' logo created out of vegetables on Thursday.