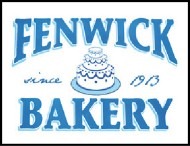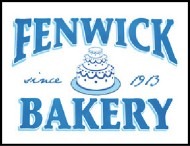 Happy Birthday! Rozi and Asali, two of the Zoo chimpanzees, are turning five years old and the Zoo is celebrating their special milestone. On Saturday, May 15 from 11 a.m. to 1 p.m., join the Zoo family and the community as we wish Rozi and Asali a very Happy Birthday. The first 1,000 guests will receive a birthday cookie courtesy of Fenwick Bakery. Children are invited to get their faces painted, draw with sidewalk chalk, and decorate a "Happy Birthday" banner. Rozi and Asali will also receive some special presents and the Zookeepers will surprise them with unique birthday decorations!
The Zoo thanks Fenwick Bakery, a proud sponsor of The Maryland Zoo in Baltimore and Rozi and Asali's 5th Birthday Party.
Rozi and Asali will receive their enrichment birthday items promptly at 11 a.m. in the outdoor viewing area of the Chimp Forest. Cookie giveaways and other activities will take place in Central Plaza near Base Camp Discovery from 11 a.m. – 1 p.m.
All activities, rides, and keeper chats are weather and staff permitting. All activities are subject to cancellation or change without notice.
Questions? E-mail or call 443-552-5276 for more information.