There are currently no events scheduled for this series.
Did you know that our penguins are actually from South Africa and enjoy the warm weather? Join us on October 12th to hear about our conservation efforts and the incredible penguin colony here at the Penguin Coast exhibit! Participate in keeper chats, penguin-themed activities, and more!
---
This event is FREE with Zoo admission or membership!
---
Schedule of Activities
10:00am – 3:30pm – Education Stations and Activities

10:30am – Penguin Feeding at Penguin Coast

proudly sponsored by

The Herman & Walter Samuelson Children's Hospital at Sinai a Lifebridge Health Center

11:00am – 2:00pm – Meet a Keeper on the Penguin Coast Dock

11:15am – Keeper Chat with Penguin Trivia. Your chance to win a penguin painting!

11:45am – Puppet Show in the Penguin Coast Learning Lab

3:00pm – Keeper Chat with Penguin Trivia. Your chance to win penguin painting & be entered in a drawing to participate in the 3:30 pm Penguin Feeding!

3:30pm – Penguin Feeding at Penguin Coast proudly sponsored by

The Herman & Walter Samuelson Children's Hospital at Sinai a Lifebridge Health Center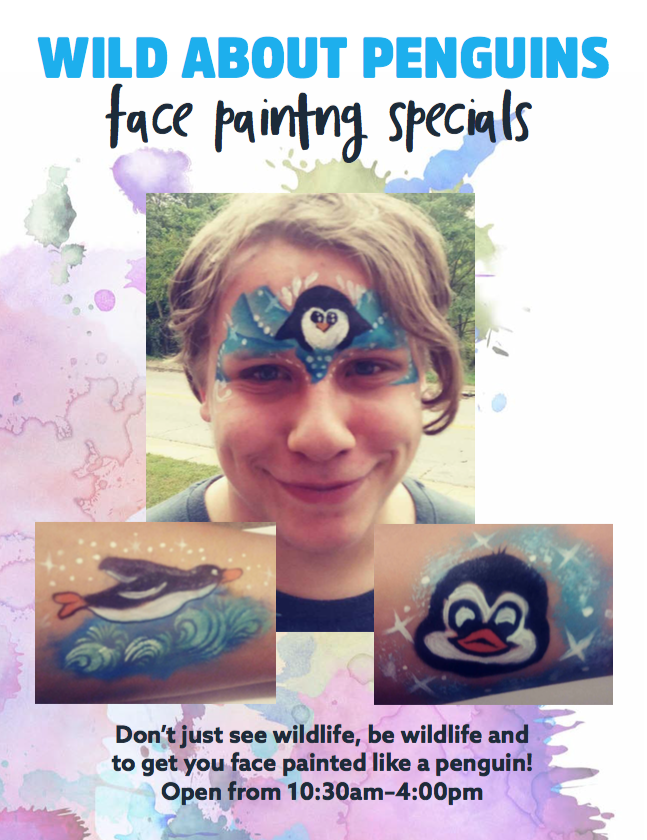 Sponsors