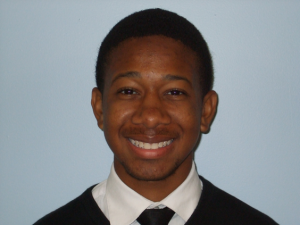 Recognize a Staff Member
Devin Cook was a student, a lacrosse player, a mentor, and a treasured member of the Visitor Services Team here at the Zoo. Tragically, this bright young man who worked two jobs to pay for college was killed in July 2014. Police have yet to solve his murder. Devin was a very popular and outgoing member of the Zoo's staff. He went out of his way to greet visitors, assist them at the Shuttle stops or help them feed the giraffes. Many visitors were familiar with his big smile and knew him by name. To honor his memory, the Zoo, and Devin's family created the "Devin Cook Guest Experience Award" to recognize outstanding customer service here at the Zoo.
As a Zoo Member, you can help decide the recipient of the 2023 Devin Cook Guest Experience Award. Is there a Zoo employee who has provided you or your family with exceptional service or an exceptional guest experience? We'd like to know about it. (The great folks in red shirts are Zoo volunteers and not eligible for this award). Tell us which team member has gone above and beyond this year to help make your Zoo visits memorable. The award will be presented at a future 2024 award ceremony.
Please note: Zoo staff and their families are not eligible to nominate other Zoo staff for this award, however, Zoo volunteers may submit nominations if they wish to do so. Only nominations from active Zoo members will be considered.
---
Please nominate your choice before December 31, 2023.