This special Field Talk will take you into the wild for a discussion of Mountain Gorilla conservation efforts. Dr. Mike Cranfield, Africa Director of Gorilla Doctors, will speak about the status of wild mountain gorillas and the Mountain Gorilla Veterinary Project. Learn what field experts are doing to conserve these majestic animals and how the Maryland Zoo is helping to support conservation efforts.
Doors open at 6:30; talk begins promptly at 7:00. Event features light refreshments, cash bar also available.
_________________________________________________________________________________________
Tickets:
Member: $10
Non-member: $20
Zoo members, to receive your ticket discount you must first register on the Zoo's online store. Click below to register. Once you do, you'll automatically receive your discounts at checkout.
Did you know that Zoo members save $10 on tickets? To learn more about becoming a member of The Maryland Zoo, click here!
_________________________________________________________________________________________
Additional donations on event night are encouraged to support Gorilla Doctors.
Featured speaker, Dr. Mike Cranfield: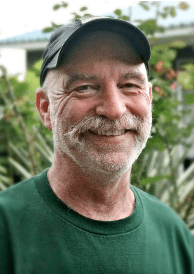 Dr. Mike has led the Gorilla Doctors team for 15 years, splitting his time between overseeing operation in Africa, fundraising on the road, and administering the project from his base at the Maryland Zoo in Baltimore. He was one of the first veterinarians to embrace the One Health concept for great ape conservation, and worked to establish Gorilla Doctors with the UC Davis Karen C. Drayer Wildlife Health Center, where he is a staff veterinarian.
Originally from Peterborough, Ontario, Dr. Mike obtained his doctorate of veterinary medicine at the University of Guelph in 1977 and completed his residency at the Toronto Zoo. He later moved to the Maryland Zoo where, in addition to his clinical duties, he pursues research on avian malaria in penguins, parasitic diseases in snakes, in vitro fertilization in lion-tailed macaques, and captive breeding of endangered frog species. In 1999, after realizing that work with captive animals was not enough to preserve some species, Mike took on the leadership of Gorilla Doctors.
For questions, contact us at public.programs@marylandzoo.org or 443.992.4611.