See the Zoo like never before, virtually!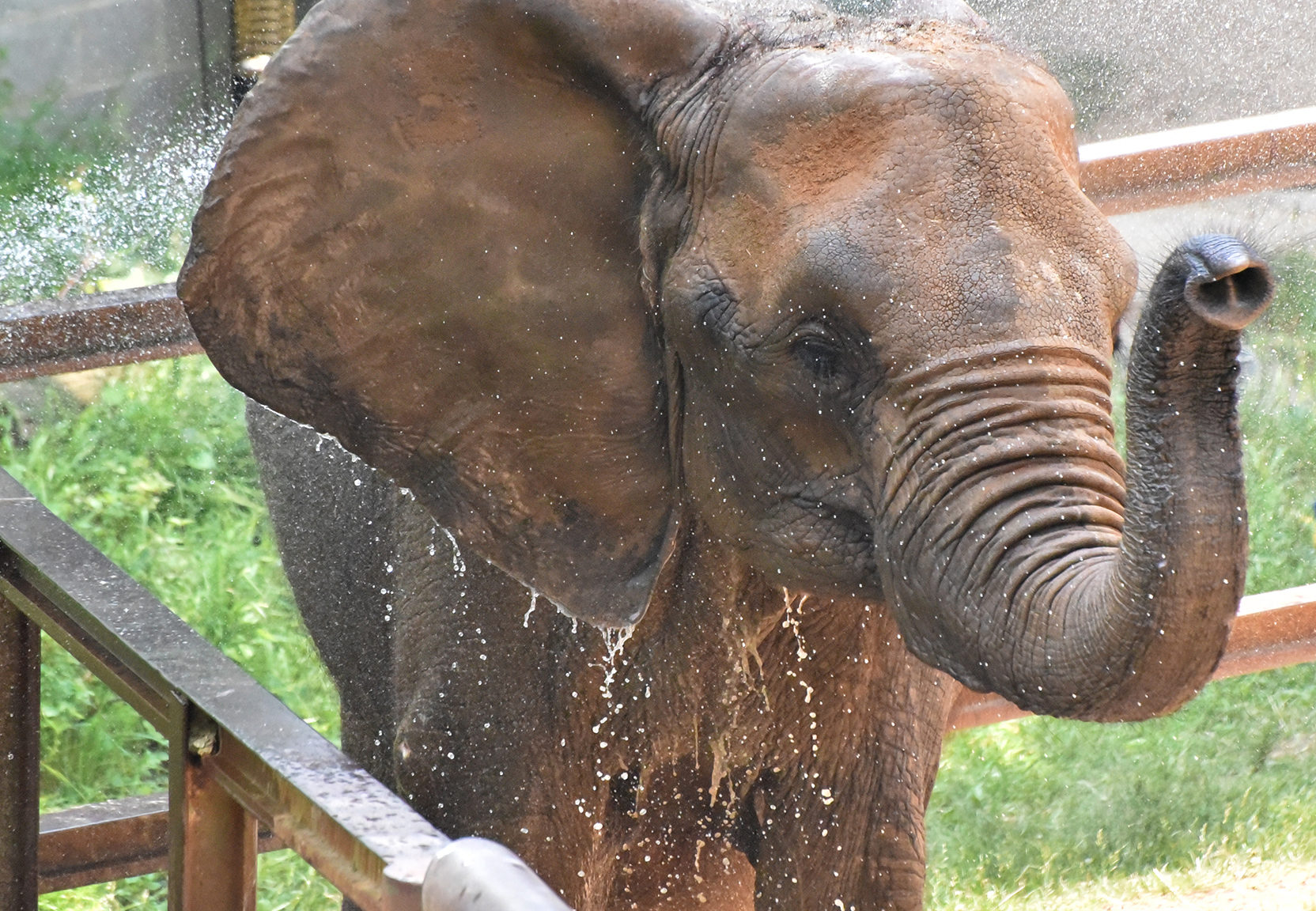 Have you ever wanted to venture inside the world of our African elephants and learn firsthand from their animal care team? Our dedicated Elephant care staff will help you discover these secrets and more as part of a special virtual encounter behind-the-scenes at the Maryland Zoo!
"The Behind the Scenes Virtual Encounter yesterday was amazing! I cannot say enough good things about this experience. Even though we all miss seeing our zoo family in person, it was incredible to be able to see close-ups of Felix's ears and feet. Becca and Steve shared an incredible amount of information about Felix, the new elephant facilities, training, and elephant health. Felix of course stole the show – so beautiful and calm demonstrating so much of her repertoire. Thank you to everyone who made this experience possible!" – Kate E., Encounter Participant
VIRTUAL ENCOUNTER INFORMATION
Join us on a virtual encounter of our newly renovated African elephant barn, ask questions LIVE about the animals, the care they receive, conservation efforts, and more!
ENCOUNTER Times
Thursdays at 2:00 pm (EST)

Saturdays at 11:30 am (EST)
ENCOUNTER Length
ENCOUNTER Price
Member: $29 per device
Non-member: $39 per device
Group Size
Ticket Information
Must be purchased online, in advance.

Must be 18 years or older to purchase virtual encounter tickets.
---
Zoo members, to receive your ticket discount you must first create an account on the Zoo's online store. Click below to register if you don't already have an account. Once you do, you'll automatically receive your Virtual Tour discounts at checkout.
---
GIFT A VIRTUAL ENCOUNTER!
Gift the chance to virtually venture inside the world of our African elephants and learn firsthand from their animal care team to someone special. Your gifted virtual encounter will include a digital confirmation with scheduling instructions to forward to your recipient. Guests will have one year from date of purchase to schedule their encounter. If you would prefer that a printed certificate be mailed to your recipient, please email us at tickets@marylandzoo.org with the recipient's name, address, and your confirmation number.
***Please note that this is not the actual date and time of the encounter. Once you purchase your Gift Virtual Encounter, you will receive a confirmation email with instructions to forward to your recipient on how to schedule the encounter. The gift recipient will call 443.992.4585 or email tickets@marylandzoo.org in order to choose a specific date and time for their encounter.
---
QUESTIONS?
Call 443-992-4585 during normal Zoo hours or email tickets@marylandzoo.org.