The Maryland Zoo Memorial Bench Project
Why a Bench?
Benches are a great way to relax and enjoy the beautiful scenery during your visit to the Maryland Zoo in Baltimore. The 6-foot benches combine impressive, all-weather iron construction and skillful refinement of design elements. Available in several locations around the Zoo, these benches will remain on grounds throughout the year, and for many years to come.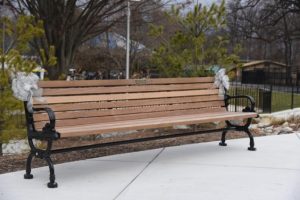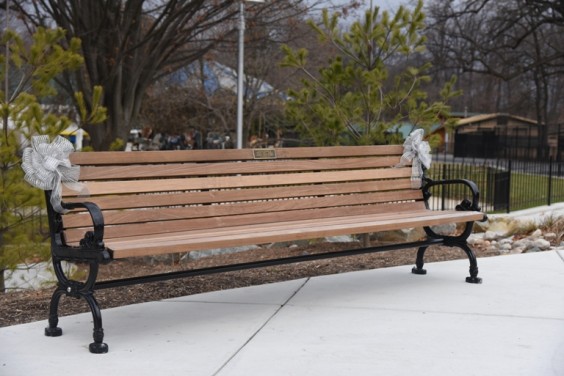 The Plaque
For a tax-deductible donation, you can commemorate a special event or provide a lasting memorial on one of our benches. Your special message will be cast onto a 2" x 6" bronze plaque, and placed on the upper portion of the bench. Plaques will be ordered after the donation has been received. Donors should allow about ten weeks from that date for their bench to be placed in the park. There is a $250 annual preservation fee for bench plaques.
Plaque on an existing bench in the Zoo

– $1,500

Plaque on a new bench

– $2,500

Plaque on half of a split bench (bench with a spot for two plaques)

– $1,000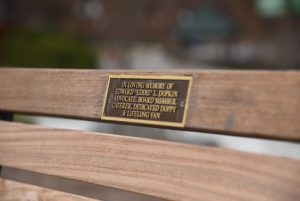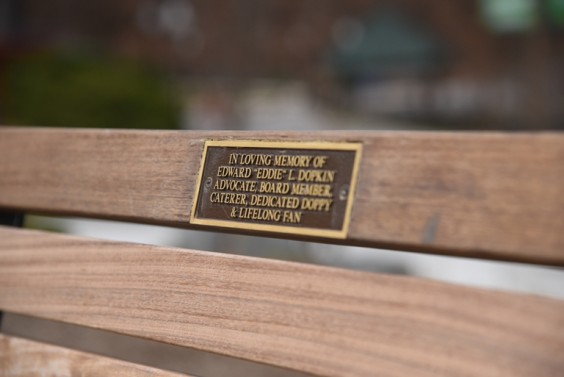 ---
For questions about commemorative benches, or to discuss possible locations, please contact the Development Office at 443.552.5293 or email development@marylandzoo.org.