All ZOOper Bowl Block Pool spaces are SOLD OUT!
Thank you for the support!
Donations directly support animal care and conservation for the animals you know and love.
Pool 1: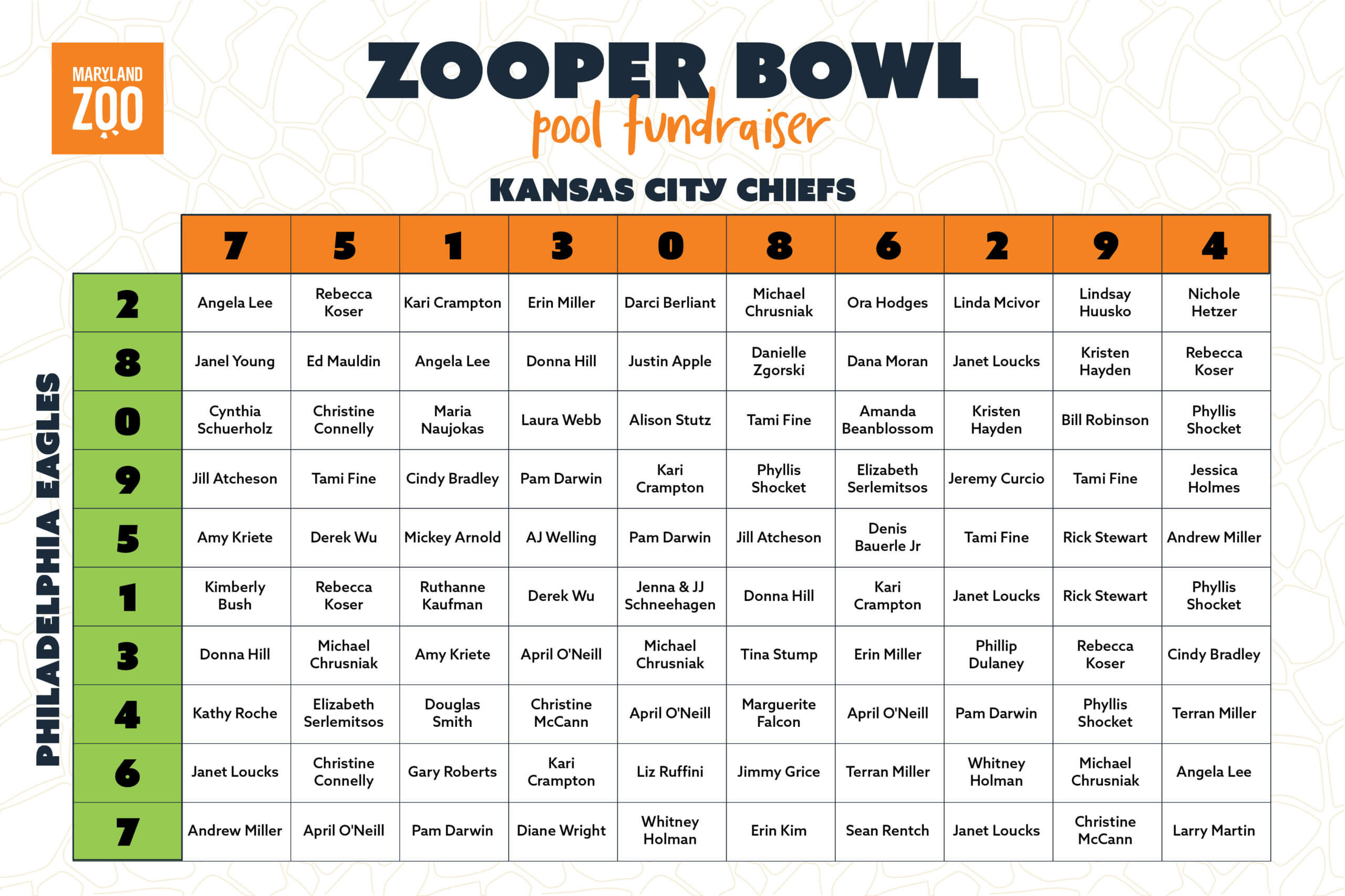 Pool 2: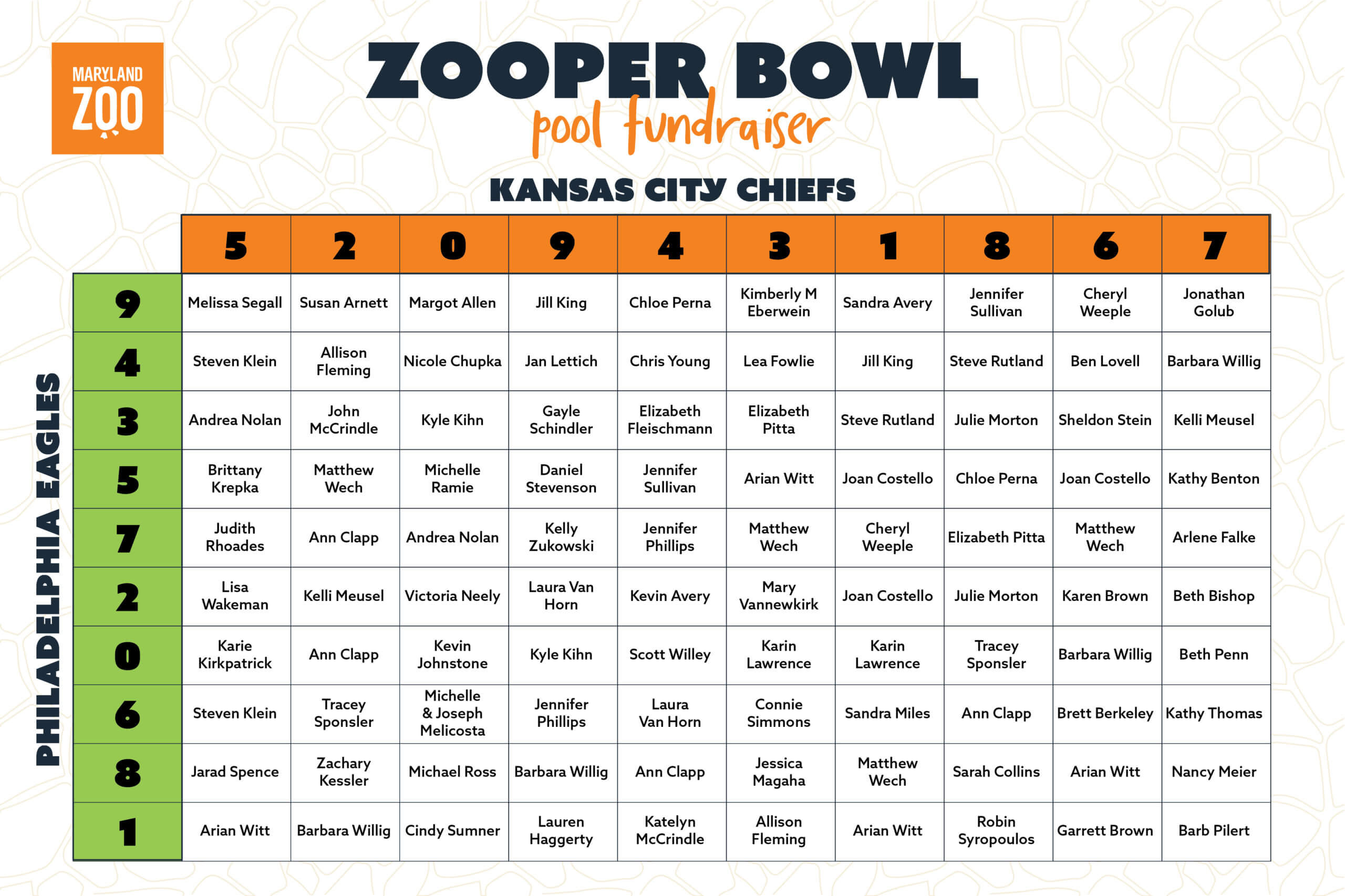 How It Works:
Each $25 donation made by a donor secures them a block, seen here

. There is no limit to the number of blocks a donor can secure, but each block is $25.

Donations for this fundraiser will be accepted through COB, Thursday, February 9, OR until all 100 blocks are accounted for, whichever comes first.

Blocks will be assigned randomly and labeled with the first and last names of a donor.

Team scores along the X and Y axis of the grid will be assigned randomly.

We will publish the final pool grid on this webpage Friday, February 10 before noon. Additionally, each participant will receive a copy of the final pool grid by email.

Please note, the name that you use to make your donation will appear on the grid that is posted on our website and distributed via email to the participants.
How You Win:
Compare your numbers to the score at the conclusion of each quarter. When the last number (i.e. the 0 and 7 of a score of 20 to 17) of each team's score matches your numbers (the number and the team HAVE to match), you win that quarter's prize!
Prizes:
Q1 Prize– Basic Household Membership (Includes up to 2 adults and 4 children in a household. Already a member? No worries! Memberships make great gifts for all occasions.)
Q2 Prize– Rhino Training Experience (Includes Zoo admission and Rhino training experience for up to 4 guests. Restrictions may apply.)
Q3 Prize– Four VIP tickets to 2023 Brew at the Zoo
Q4 Prize– 5×7 Framed, custom painting by one of our amazing giraffes.
Thank you for your support!