NEW! – Guided Zoo Tours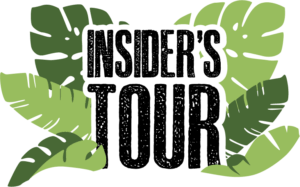 Insider's Tour Information:
The Maryland Zoo is pleased to offer guided tours for guests that provide an insider's look at such topics as animal adaptations, habitats, conservation, and zoo exhibits.
Tours are offered as follows:
Tour Days: Only S

aturday

and

Sunday

in November
Tour Times:

2:00 pm

Tour length: 60 minutes
Group Size: No more than fifteen (15) guests per tour
Pricing:
Adults and children 2 and over:
$ 10 per person, does not include zoo admission
*Children under the age of 2 are free and are not included in the total guest count for tours.
Important Tour Guidelines & Information:
Each guided tour can accommodate up to 15 guests. If your group is less than 15 guests you may share your experience with other guests.
Tours are available on a first-come, first-serve basis.
Children under 18 years of age must be accompanied by an adult.
Tours are weather, staff, and animal dependent. The Zoo reserves the right to cancel a tour or end a tour for any reason.
Once purchased, guided tour tickets cannot be returned or refunded. Tours are non-transferrable and tickets cannot be used on a different tour day.
Tours do not include Zoo admission. If you're not a Zoo member you'll need to purchase admission tickets on or before the day of visit.
Guided Tour Questions?
Call 443.992.4611 during normal Zoo hours or email public.programs@marylandzoo.org.
---
College Guided Tours
These 1-hour tours are available for college groups only.
The focal topic of the tour is Zoos and Conservation. Custom topics may be developed for an additional fee. For more information, contact the School and Teacher Programs team at 443-552-5303.
Price: $10 per person. Price does not include Zoo admission.
Maximum group size: 15 people per tour
Program length: 1 hour
---
Self-guided Zoo Treks for School Groups
Zoo Treks are themed self-guided tours designed for school groups to print and bring along on their field trip visit. Each Zoo Trek highlights eight species or exhibits that tie in to the particular theme.
Teachers, use the animal and exhibits highlighted in the Zoo Treks to help guide and focus students on their journey through The Maryland Zoo.
Adaptations
Adaptations Zoo Trek K-2
Adaptations Zoo Trek 3-5
Adaptations Zoo Trek 6-8
Adaptations Zoo Trek Teacher Guide
Habitats
Habitats Zoo Trek K-2
Habitats Zoo Trek 3-5
Habitats Zoo Trek 6-8
Habitats Zoo Trek Teacher Guide
Protecting Wildlife
Protecting Wildlife Zoo Trek Grades 6-8
Protecting Wildlife Zoo Trek Grades 9-12
Protecting Wildlife Zoo Trek Teacher Guide