Join us for virtual summer fun!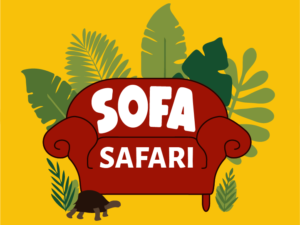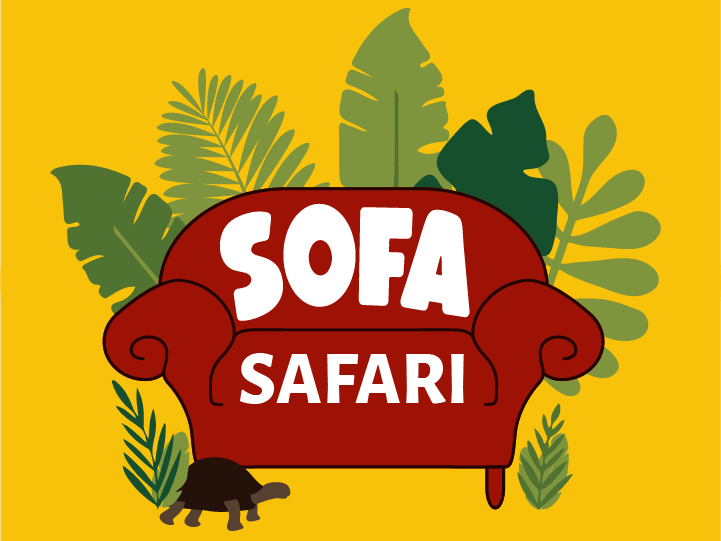 Through interactive activities and special Zoo experiences, children will explore differences and similarities between wildlife and wild places in their backyard and across the globe.
Each Sofa Safari week will include a small group of participants to ensure a personal, interactive experience. Children will tour the Zoo from a whole new perspective–right from the comfort of your home! They will explore wildlife and wild places through participatory games and activities. And they will have the opportunity to meet a variety of the Zoo's animal ambassadors.
---
Register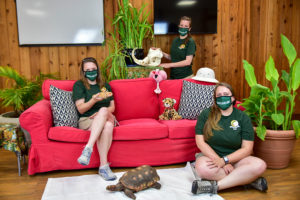 The fee for Sofa Safari includes access to 8 live, hour-long virtual sessions (4 live, 1-hour sessions for children aged 4 or entering kindergarten in the fall) with Zoo staff during the week (2 sessions each day for older camps and 1 session each day for camp with children aged 4 or entering kindergarten in the fall). The registered child will also receive a Sofa Safari at-home kit with a few items that we will use for some of our activities during the week. Participants will also receive additional activities they can do on their own after the session is completed.
Space is limited and reservations are required. Participants can sign up and pay online by clicking on the date below and filling out all the required information.
Registration FEE:
Member: $100 per child
Non-member: $125 per child
Payment is due at the time of registration. Zoo membership must be current at both the time of registration and through the week of the selected program.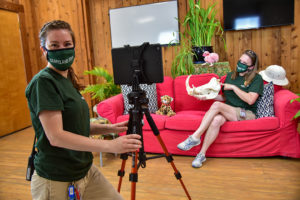 SEE SESSION DATES BELOW TO REGISTER:
We have 4-day sessions for children in four different age bands. On each day of the 4-day program, we will meet for live Zoom sessions from 9:00 to 10:00 a.m. and will reconvene from 11:00 a.m. to 12:00 p.m.
Please note: the session for children aged 4 or entering kindergarten in the fall will have a single session each day – running from 10:00 a.m. to 11:00 am.
Animal Adventures
June 29 – July 2 (For children aged 4 or entering Kindergarten)
Animal Olympics
July 13 – 16 (For children entering grades 1–2)
Zoo Detectives
July 27 – 30 (For children entering grades 3–4)
Nature Explorers
August 10 – 13 (For children entering grades 5–6)
ZOO MEMBERS, to receive your ticket discount you must first create an account on the Zoo's online store. Click below to register. Once you do, you'll automatically receive your discounts at checkout. For questions with your purchase, please contact education@marylandzoo.org or call 443.552.5300 during Zoo hours.
Did you know that Zoo members save on Summer Programs? To learn more about becoming a member of the Maryland Zoo, click here!
---
FAQs
Can my child participate for just one day or for a few sessions? 
The registration fee is for the week, and participants can log in for as many sessions, or as few, as they would like.
I have more than one child. Can both participate? 
We invite children the age or entering the grades listed for each session during the specific weeks shown above to participate in a Sofa Safari. Each child must be registered separately, and each registered participant will receive a Sofa Safari kit.
Do I need to participate with my child?
We have designed the experience to engage your child directly. Though some children may need parent/guardian support for the initial login or to collect some common craft items (see below), you can feel confident letting your child spend each session interacting with the Zoo's educators while you enjoy your cup of coffee or some quiet time of your own! Please note: the session for children aged 4 or entering kindergarten in the fall may require some parent/guardian support.
Do I need to have any additional materials for a Sofa Safari?
The following are some of the suggested items to gather:
Crayons, colored pencils, and/or markers

Scissors

Glue and/or tape

Scrap or drawing paper
What is the cancellation policy?
Cancellations made at least 14 days before the first day of the session will receive a full refund. Cancellations made fewer than 14 days before the first day of the session will not receive a refund. If the Zoo cancels a program, you can receive a full refund.
---
Who can I contact with requests or questions?
Please email education@marylandzoo.org (preferred) or call 443.552.5300 with any further questions. Click here to purchase a Zoo membership.